Kaplan MD Skincare Reviews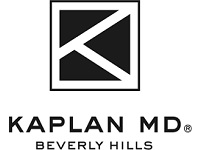 Kaplan MD Skincare, found online at KaplanMD.com, is a luxury skincare brand that was created by a well-known and well-respected Beverly Hills Dermatologist, Stuart Kaplan.
How Does Kaplan MD Work?
According to their website, Dr. Kaplan is a world-renowned anti-aging expert for both medical and cosmetic dermatology with more than 28 years' experience in the industry.
His patients inspired him to create a high quality skincare and beauty product line, where all the products will be focused on quality, simplicity, and integrity.
Currently Dr. Kaplan is an Assistant Clinical Professor at UCLA Medical Center, as well as an Attending Physician in Dermatologic Surgery at the West Los Angeles Veterans Hospital. He has earned honors from the American Cancer Society, American Medical Association, and the United States Congress.
Customers who are interested in searching his products can do so through categories like Beauty Boosters, Best Sellers, Eye, Face, Lip, Neck, Skincare Sets, and more.
Ingredients and Side Effects
Their website says that all Kaplan MD formulas are crafted using only the highest quality ingredients, at their highest clinically tested concentrations. Their company claims that this results in a product line that is able to give users multiple benefits and minimizes complex skincare routines.
Customers who are interested in more specifics regarding the ingredients in particular products like their Lip 20 Mask or Hydrating Essence will need to go to these specific product pages and click on the Key Ingredients link.
This link will not provide customers with a full list of ingredients, but rather an explanation of what they consider their "key ingredients." Customers who are concerned about allergies or other known negative side effects to certain ingredients will need to contact their Customer Service team for more information.
Cost/Price Plans
Because this company sells such a wide variety of products at this time the prices that you find here will vary depending on what you are hoping to purchase, and prices may change throughout the year due to sales and promotions.
As customers search through the products available on their website, they will see that all prices are clearly displayed so customers know exactly what they will be spending before they submit their order.
Refund Policy
Kaplan MD Skincare provides their customers with a Refund Policy, stating that customers who are unhappy with their purchase for any reason are welcome to return the unused portion of their product for either a refund or an exchange.
Customers will need to contact their Customer Service team at [email protected] in order to arrange this return or exchange.
KaplanMD.com states that their Skincare Experts are always happy to help you find a product that is better suited to meet your needs, or to refund your purchase price if that is what you prefer.
Customer Service Contact Info
Customers who would like to contact Customer Service with any questions, concerns, or complaints can do so by phone at 800-SKIN-HELP or by email at [email protected]
Reputation
Kaplan MD Skincare has so many different products at this time that customers will likely be best served by looking for customer reviews for their individual products, as this will provide the most accurate and relevant information.
That being said, this company appears to offer a beneficial Return and Refund Policy at this time, so it seems as though customers new to this company should feel comfortable trying these products for themselves.
Competitors and Alternatives?
This company sells such a wide variety of beauty and skincare products that customers will want to really take time to think about what products they are looking for before they are able to find the right alternative retailers for their needs.
If you have any experience with Kaplan MD Skincare or their products, please leave your reviews below.
You may also be interested in
Kaplan MD Skincare Customer Reviews

Angie D
Hydrating, healthy glow, plumping
The Diamond Contour made my skin look and feel amazing. After using my face had a polished look, hydrated and healthy. I love this pro.

Ath
Very happy with KAPLAN MD SKINCARE products & Services. I highly recommend, even for super sensation skin types. You just need to find your best amount/timing routine.

Lilac l
Terrible experience with doctor
Not assistant professor as claims. Money hungry whose led me to skin lightning and scar treatments that did nothing but waste time and money when other doctors would never have recommended them. Disorganized office and mistakes in over billing.