Kamikoto Knives Reviews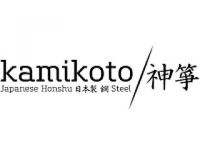 Kamikoto Knives were founded back in 1908 and are now run by its great-great grandfather, Kazuomi Yamamoto - fourth-generation master knife smith.
Kamikoto states their knives are forged from steel sourced from carefully chosen steel mills on the legendary Honshu Island.
Kamikoto knives are true to the Japanese legacy and they have the clear vision of keeping this tradition alive in today's ever-changing world.
That is why they rely on the knowledge and skills that have been passed down from one master knife smith to another. Not only that, they are optimistic that this ancient craft will survive and flourish for many years to come.
Products
Each of their blades is handmade by a selected group of craftsmen with precise attention and care. It is all thanks to the traditional skills they employ, handed down by masters of the craft through the centuries.
The final product is not only sharp and perfectly balanced but has exceptional beauty as well. In their online store, you are able to pick from a selection of high-quality knives, wooden cutting boards and display stands.
In addition, to make sure your knives stay perfectly sharp all the time, you are able to buy a traditional sharpening whetstone. All of the Kamikoto knives come with a certificate of authenticity and a wooden box, specially designed to preserve the blades through time.
How Does It Work?
A team of skillful craftsmen is involved in the complex process of making Kamikoto knives. First, the blacksmith forges the raw shape and when it becomes the right texture, size and balance, it sends it over to an expert polisher and grinder to smooth it out to perfection.
Sharpening is the final step and is done by a specially trained craftsman that sharpens the blade to the traditional fine edge. Each of the Kamikoto knives is a product of the craftsmen's skill, time, blood, sweat and tears and each one of them is a unique masterpiece.
Cost and Price Plans
The prices of accessories, such as sharpening stones, cutting boards and wooden stands are around $200 to $300. On the other hand, a single knife will cost you $650 to $700, while the knife sets are priced at around $1,000 to $1,400.
Customer Service
The company believes that their products cannot be complete without the high-quality service paired with them. They are aiming to understand their clients and give them exactly what they want.
Client relationship manager, Tsuyoshi Inagaki, a knowledgeable blade and culinary expert, is in charge of maintaining the high quality of their customer service by thinking and acting from the client's point of view.
For all questions, you are able to reach him by email at [email protected], or send your message through the contact form found on the company's website.
You are also able to subscribe to their mailing list by typing in your email address in the section below the contact form, or follow them on their Facebook, Twitter, Instagram and YouTube accounts.
If you are unsatisfied with the product purchased from Kamikoto, the company will offer you a return or exchange within 14 days from your purchase.
It is important to mention that in order to receive refund or exchange, the item bought should be unused and returned in its original packaging. Every Kamikoto knife has a limited guarantee for the lifetime of the original owner.
Any knife that is determined to be defective will be replaced upon approval. For damaged knives, the customer has the obligation of providing the proof of damage, according to the company's Return and Refund Policy.
Online Reviews & Complaints
Judging by the online reviews, Kamikoto knives are superstars in many kitchens around the world. People are delighted by the quality of manufacturing and testify that the knives are truly perfectly balanced to lay firmly in your hand.
Kamikoto knives have exceptionally thin and sharp blades. They are very versatile and are able to cut with perfect precision. However, these knives are not meant for everyone.
As they are heavier than other knives that amateurs use in their kitchen, many of them have complained that it took them some time before they got the hang of cutting with them. The most common objection is on the blade, as it is single-beveled.
This means that it is only sharpened on one side, which is the traditional way of making knives in Japan. In addition, these knives are more difficult to sharpen and maintain.
Where to Buy?
If you wish to buy one of the Kamikoto knives, just go to their online store at Kamikoto.com and browse through their collection, or search on Amazon.
Competitors and Alternatives
No matter if you are just an enthusiastic amateur in the kitchen, or a professional chef in search for the perfect knife, you are able to look into what companies - other than Kamikoto - have to offer as well.
Go to their official webpages and compare Kamikoto knives vs Shun or vs Wusthof, which are also renowned brands that offer different types of steel blades. For elegance and sharpness, go to Miyabi knives and check out what they have to offer as well.
Chef's Foundry is also another company to check out if you are interested in ceramic knives.
The Bottom Line
Kamikoto is a company that has survived and thrive for well over a century and they are not planning to stop there. The team of expert craftsmen works hard to preserve traditional techniques and deliver the perfect knives for amateurs and experts alike.
If you wish to have beautiful, high-quality steel knives that are perfectly balanced, exceptionally precise as well as sharp, then Kamikoto is the place to go.
If you have any experience with the Kamikoto Knives or their products, please leave your reviews below.
Kamikoto Knives Customer Reviews

Sarkeena
well finally, I get to do a review on these knifes, sad very sad, I order these knifes and complained because one of my knife had a chip on it, so they sent me a replacement. I followed all the guide line for these knifes and low and behold every time I use the knifes the chips started showing up more and more.
I paid a lot of money for these knifes and even though they replace one of them, these knifes are very dangerous because the crack pieces could end up in your food, I do not recommend that you purchase these knifes , very bad quality.

John C
When I bought them through an ad on Facebook in Canada, I assumed that the prices were in Canadian dollars..the prices are US, which added 35% to our price. While we were told FREE SHIPPING, we had to pay another $100 in COD, which was never mentioned.