JTV Reviews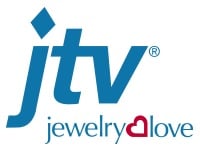 JTV describes themselves as the largest retailer of loose gemstones, as well as a 24 hour jewelry channel that acts as one of the top four electronic jewelry retailers in the entire United States.
What is JTV?
Customers who have internet access can get 24 hour access to what is showing on JTV.com at any time just by clicking their "Airing Now" link.
You can also use their search tool to find exactly what you are looking for; their website promises that their inventory is so extensive, they are confident they can supply visitors with exactly what they need.
Finally, customers can also search through their items by their category, including Jewelry, Gemstones, Jewel School, Gifts, Clearance, Auctions, and more.
Cost & Price Plans
Using their website and watching their online network is free, but it is difficult to quote specific price range for their products, because they come in an extremely wide range of prices depending on exactly what you are looking for.
Refund Policy
The JTV.com Refund Policy states that customers can return items within the first 30 days of receipt for either an exchange or a refund, provided that it is returned in its new "as shipped" condition.
The policy states that no items will be considered for return after the 30 day return period, unless it very special cases, where returns will be accepted with a restocking fee.
Returns are not accepted for any items that have been sized, altered in any manner by another jeweler, or sold as non-returnable.
Finally, the entire item and any accompanying appraisals and/or certificates must be sent back in order to complete the exchange or refund.
Customer Service Contact Info
Customers who would like to speak to their Customer Service team about their questions, concerns, or complaints can contact them by phone at 800-581-3002, by email at [email protected], or by traditional mail at the address 9600 Parkside Drive, Knoxville, TN 37922.
Reputation
This company has mixed reviews, with some customers saying that they have been long time users of JTV.com and are very happy with what they have received, and other customers complaining that when they did have an issue where they wished to get a refund it was very difficult to successfully get their money refunded.
Competitors and Alternatives?
There are many different retailers that sell jewelry in all kinds of designs and manners, including Jewlr.com, Gemporia.com, Park Lane Jewelry, and others.
If you have any experience with JTV or their products, please leave your reviews below.
You may also be interested in
JTV Customer Reviews

Jeffrey B
Good jewelry at a fair price.
I have been buying jewelry from JTV for the last 3 or 4 years and I am pleased with all my purchases. I think they sell good jewelry at reasonable prices. I have several rings and some necklaces I have bought from JTV and they are beautiful. I enjoy watching JTV and I think the hosts are very professional and sincere in their job. And I hope to buy more jewelry from them in the future.

9wood
Basically talking to yourself
JTV is not customer friendly or honest.
They just repeat same scripts and refuse to do anything beyond that ( which includes several " supervisors") very obvious that they don't care and are just there for the pay check. A lot of hang ups and disconnects ( chat on site) same scripts.
I sent in a ring for the jewelry exchange program they have, cant accept (or deny even I tried that also ) get an error message. Ok, so call and use chat they can careless. They will also claim ( doesn't pass the smell test) that they don't have your information, yet they sent me a email with offer etc.. after the item was sent with box and label they sent to me (including tracking) and a letter to my address (not sure the point) to claim " they don't have my contact information".
Magically they lost my email address, and could mail me a letter? with "information" they claim to not have?
Maybe they can tell me winning lotto numbers while they are at it if they have such great luck randomly sending a letter to someone they claim to not know lol...
You're basically talking to yourself if you have anything beyond an order or purchase inquiry.

Denise S
Don't purchase anything from this company
Horrible quality. I ordered a ring and the first time I wore it a diamond fell out. I must pay shipping from Canada to USA. Buyer beware don't order this cheap garbage!

Catherine J
Pearls are processed and are all smooth. Will not pass the "tooth test".

Michael H
I HAVE BEEN A JTV CUSTOMER FOR 20 YEARS
I have been a JTV customer for 20 years and never had any issues with their fine quality jewelry and/or returns. The only issue that I have ever had is the sizing inconsistencies. I have had to return more than one ring because they have easily been a whole size bigger than the size they are sold. Customer Service is very good. They've always been helpful and polite. I have had my local jeweler verify that everything that I purchased is/was genuine. I really do not understand the complaints. I guess that I must be the only one who has had 20 years of happy purchases and returns when need be.

Terri M
I bought a ring that I didn't end up liking. The hosts are always touting the "full refund with no questions asked", but when I returned the $38.98 purchase, they only refunded me $25.
DO NOT GO THERE!

Sandra H
I ordered this ring on line payed with PayPal for easier checkout. They waited 10 days to contact me via e-mail to say "your order has been canceled" I did NOT cancel my order. I contacted customer service they just said"sorry we oversold the product." But they still had the ring in smaller sizes!! If they're so good at sizing and making their own jewelry why cant't they up size the ring 1 size and send it? I used to order ALOT from them. Bella Luche is the worst poor quality item that I bought. Material flaked off and they will not replace the items. They used to carry sterling silver. NOT plated or dipped in other products. Quality has dwindled and they think the products are wonderful. They're NOT. Cheap and poor quality. I'm NOT a satisfied customer!!! But JTV really does NOT care! Buyer beware!!