Jordan Essentials Reviews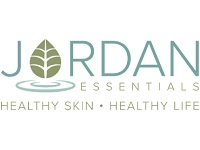 Jordan Essentials is a brand that states that they provide customers with access to healthy and safe skin care while also offering a money earning opportunity.
How Does Jordan Essentials Work?
According to their website, Jordan Essentials was started with the belief that that high quality, natural skin care products are something that everyone should have access to.
Their name is inspired by the Jordan River and the idea that wholesome, essential elements of the Earth can provide people with healthy skin.
Their products focus entirely on ingredients like Magnesium, Lavender, Peppermint Oil, and more. Their website says that they only use the healthiest possible ingredients and they leave the toxins out.
In addition, if you are someone who loves their products, you can become a Jordan Essentials Consultant. They currently have more than 15,000 Consultants across the country who host their parties and represent their products.
Compensation Plan
Their website says that their Consultants have the option to earn between 25% and 35% commissions with every order they and their customers place. They also have the opportunity to earn an additional 5% to 12% more through their sales team downline. Finally, they also says that their Consultants will be given opportunities to earn free products, discounts, and even getaways.
Cost/Price Plans
Because this company sells their products through a staff of dedicated Consultants, customers will want to find a local representative who can best help them find the right products for their needs and will have all accurate pricing information.
Customers who are interested in becoming a Jordan Essentials Consultant can choose between two kits. The Basic Starter Kit is priced at $99 but includes a variety of products that are valued at more than $300. Their Business Builder Kit is priced at $149 and includes more than $480 worth of products.
Their website provides a side-by-side comparison of all the products and materials included in the two kits so customers will know exactly what they are getting.
Refund Policy
This company does not provide their customers with a published set of legal Terms and Conditions, nor do they have a page that is dedicated to their Return Policy, but their website does say that they offer one to their customers.
Specifically they say that while their goal is to provide customers with the opportunity to try all their products at their parties before purchases are made, they still understand that not everything will work for their customers and so they do provide a 30 day Return Policy where customers can exchange their product for another. It does not seem as though refunds will be available from this company at this time.
Customer Service Contact Info
Customers who would like to contact their Customer Service team with any questions, concerns, or complaints can do so by phone at 877-662-8669, by email at [email protected], or by submitting them directly to their website through their Contact Us link.
Reputation
Finding reviews of Jordan Essentials is difficult because as an MLM opportunity, many of their company representatives provide positive information and feedback on this opportunity, as this helps them recruit new representatives.
That being said it does appear that Jordan Essentials offers a very standard MLM opportunity, and the good news is that it does seem as though this company really loves their products and puts emphasis on the promotion and sales of their products before they put it on the recruitment of new members.
Competitors and Alternatives?
There are many, many different companies that provide their customers with a multilevel marketing opportunity to become a company representative and operate their own side business.
However, the most important part of taking on one of these opportunities is making sure that you truly love and believe in the products, otherwise it will be difficult to be successful when trying to sell them.
If you have any experience with Jordan Essentials or their products, please leave your reviews below.
You may also be interested in
Jordan Essentials Customer Reviews