Jewlr Reviews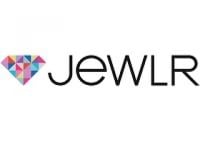 Jewlr is a company that offers ethically sourced, custom-made personalized jewelry, made in the USA, which the company states comes at a lower price because they have cut out whole the sale and retail middlemen.
How Does Jewlr Work?
Customers can go to their website and search through their options by jewelry item, including Rings, Pendants, Charms, Earrings, Collections, Best Sellers, and Gifts.
Once they have chosen an item, they can then customize it with a choice of stones, metal, and personal engravings.
Customers can choose from natural stones, diamonds, or Swarovski Zirconia stones, as well as from multiple metals including sterling silver, 10K and 14K yellow, white, and rose gold, and tungsten.
Finally, there are three different engraving fonts to choose from.
Cost/Price Plans
The cost of the jewelry you purchase will depend on the personal customization choices that you make, from the style of the ring, to the number and type of stones included, the type of metal, and whether or not you'd like to include an engraving or gift wrap.
Refund Policy
Customers who are not completely satisfied with their purchase can return it for a full refund - minus shipping charges and gift packaging charges - within the first 99 days of the original ship date.
All items can be returned, even items which have been engraved, as long as they are still in a new and unworn condition, the jewelry tag is still attached, and the item has not yet been resized, updated, or repaired.
To begin the return process, customers must fill out the Request Return Form on their website, and a representative will contact you regarding completing the return process.
Customer Service Contact Info
Customers who wish to contact their Customer Service team to discuss any questions, concerns, or complaints can do so by phone at 866-610-8482, by email at [email protected], or through the Live Chat feature available on their website.
Reputation
Jewlr seems to have received mostly positive reviews from their past customers, though there have been some customers that were unhappy with what they felt was a problem with the warranty provided on their purchase.
Customers who are worried about this may want to read the warranty before purchasing.
Competitors and Alternatives?
There are many different jewelry stores both online and local brick and mortar retailers that offer different jewelry customization options for their customers.
If you have any experience with Jewlr.com or their products, please leave your reviews below.
You may also be interested in
Jewlr Customer Reviews

Mike N
This place is a joke! Made a purchase from there and the item I received looks nothing like what I was purchasing. Craftsmanship was horrible so I decided I would return it. They have a 99 day return policy but unfortunately with kids and life in general I was not able to meet the 99 days. I emailed them prior to sending the item back stating it would be after the 99 day period and I was told, "You do not have to worry about the needed time to send the item to us". I recently received a call from the company stating they would not be giving me a refund but instead they could issue me store credit. I explained that I would never be shopping there after my first experience and they stated that was the only option. I told them that I was assured I would get my money back and emailed the company stating the item would be returned after their 99 day policy and I was assured that was fine. They stated that was an error and I shouldn't have been told that but still they would not honor their word and refund my money, insisting all they could do was issue me store credit. Beyond unsatisfied and annoyed that they have $350 of mine and the item I purchased and will do nothing about my refund I am owed.

Jenny
I was hesitant on buying from this vendor as I experienced early "red flags" with their website. I created an account and saved items I had designed. I logged back in on different occasions from the same device to the website and "my favorites" showed "empty"? It wasn't until I received an email with a promo code "CART15" (15% off) that I decided to revisit the website. I designed a ring and because I could expedite shipping to arrive a day before Mother's Day, I proceeded with purchase. Knowing that the website could be problematic, I made extra sure to double check all details associated with the ring.
I received an email with the order information. That's when I noticed the completely wrong ring had been purchased! The wrong design, metal, stones, engraving, and size! You can imagine my shock and panic having spent $257 on the wrong ring! The wrong ring was similar to an item I saved in my very first visit to the website but I never had this ring in my cart to buy. When I went back to the website I noticed more discrepancies. My rewards kept changing. I saw "Rewards $5" then "Rewards $17"?
I tried to place a new order but now I wasn't able to choose the $25 expedited shipping for day before Mother's Day delivery. It was 10 o'clock at night so I had to wait to call customer service and speak to someone directly until they opened. I called the following morning. The customer service Rep could not explain why I was having issues. She mentioned they were having issues with the website on how it was working if accessed via Google Chrome vs Safari. Apparently Safari, which I was using, had reported issues. Was this to blame? She refunded me the money but was unable to give me the expedited shipping on my new purchase to arrive before Mother's Day. Earliest delivery now is days after. I asked to speak to the manager. I can't believe they were not going to accommodate me with the same shipping time I had originally purchased when It's their failed systems fault I'm in this position. I was transferred to the manager Mike.
Mike got on the phone and offered no apology, understanding, or resolution. I began explaining my issue in which he interrupted me numerous times. He basically told me that it was "impossible" for the website to have any errors. This was all user error and put the blame on me. I pointed out all the discrepancies that I encountered. He argued with me for 30 minutes then tried to dismiss me.
In an attempt to end the conversation he offered a 15% discount. I pointed out to him I already had a 15% discount applied to my purchase. Again he argued with me and a matter of factly, told me "no I didn't!" I read to him the promo code (the same one he was going to give me) and what my confirmation email showed the discount to be. How is none of this showing in the system? Same system that makes "no mistakes".
After a lot of pleading Mike agreed to "see what he can do". I had to reorder my ring and I was assured he'd personally try to push things along in order to ship on time. I find it extremely hard to believe a company as efficient as Mike proclaims would not be able to correct an order that was only placed 12 hours earlier. I'm essentially replacing an order they have already compensated the time/labor on. They hadn't even begun processing the ring.
After 30mins Mike called informing me my ring cannot arrive before Mother's Day. He sounded pleased to deliver the bad news. Mike offered an additional 10% off and suggested I print a picture of the ring to gift. That is a pathetic alternative. He refused to let me speak to his boss. He blatantly said "I'm not letting you speak to her."
I have $500 tied up in processing on a ring I've had to order twice. I've invested over an hour in trying to reason with a disappointing, unprofessional, and disrespectful representative. I wish I could let his boss or the owners know what a true disservice Mike is doing for this company. I've never spoken to a person of management so ill prepared and disinterested to do their job. Instead of diffusing and resolving the situation he escalated my dissatisfaction and frustration. I'm disgusted and in complete disbelief that I had to endure such incompetence. Above all this has ruined My Mother's Day.
The kicker, they are still advertising delivery still available before Mother's Day on the website!

Laurie d
Right away I was impressed by the website and my ability to creat my mothers family gemstone ring. The communication between me and customer service was excellent (when we decided to change the inscription once I had already paid for it.) I was kept informed of the process all along while it was being made and when it was being shipped out and ultimately that I could expect my fedex shipment today. It looks exactly as is shown on the order screen with a lot more real-life sparkle. We six children are very excited to give this to our mom this year for mother's day!! A huge thank you to all who are involved in this company from start to finish! Well Done!! I will definitely be back for more!! Laurie Duke, Vancouver, BC

Sean
The first time I wrote a review Jewlr marked my honest review as spam. I never write reviews, bad reviews at that but I felt I had to, at least try to save many people from the same issue. My boyfriend bought me a ring from here. When the ring got here it was beautiful 3 days later the "genuine gems" turned black (they charged us extra for these stones because we didn't want the simulated stone) . I requested a return they sent me the information to return the ring. They agreed the stones shouldn't have turned. I returned it and 2 months later they got back to me. They said they were going to refund me but they were going to charge me 25 precent processing to melt down the ring etc.. so a ring that we paid $300 for we were only going to get back $190. I even asked to exchange the ring and they would only give me $190 credit towards another ring. Their return policy says if we are not happy they will gladly accept our returns for a full refund. The return policy is directly on their site. They refused to honor that even though it doesn't state anything about the processing fee. So now they still have the ring and we are out of $300.

Nat K
Reading reviews and responses to reviews from said reviewed company!
Hahaha I LOVE how Jewlr have responded to some of these negative and even distressed customer reviews even two years after it was posted and ONE THE SAME DAY. Including a suspect sole positive review in there that doesn't read like a real customer wrote it!
Nice try guys.
Think I saved myself some real hassle by reading everyone's honest reviews - thanks all!

Janaya C
Worst company of the face of this planet
Me and the girlfriend ordered both our rings from jewlr. Mine came in February. Immediately it had scratches on it, it came in the mail dirty. (They claim they take pictures of products before they leave the warehouse). I get my girlfriend one too in June. It seems it's not just my ring, hers comes in the mail with crooked stones in the setting and deep scratches. They take back the ring. "Fix it" and it comes back with scratches again, but the crooked stones were reset. (Instead of a NEW non defective ring) Meanwhile my ring is constantly tarnishing despite wearing gloves all day as a Dental Hygienist. No chemicals were getting on that ring. It's to the point where my ring is completely black. We send it back. They put a coating on it to keep it from tarnishing. I get the ring back and they have shaved down the band into a tiny thin sliver without asking me. It looks cheap and ridiculous. I don't know why they shaved it down. I send my girlfriends back too, because they offered to put this magic coating on. She gets her ring back and the engraving is half missing and coming off on to her finger. We email jewlr again. They say they'll take back my ring for a refund, but they want a 25 dollar restocking fee. Meanwhile they leave out the fact that I'll only get a 25% refund on a ring they were fixing from day one because it was defective. They also wanted us to pay them 80 dollars for the free gift that came with it. And also broke within a week because like their products, it was also garbage. So essentially, after calculating how much we would get back after 110 dollars in fees it ended up that we would be paying THEM to take our ring back. So it wasn't a refund at all. The same thing with my girlfriends ring. We beg to speak to a manager for weeks. We were hung up on. Laughed at. A customer service agent laughed and asked if we were going to break up over the rings??? No that's not how a relationship works and that is NOT funny. She also told my girlfriend she could teach her how to be less of a bully like she teaches her children. At this point my girlfriend was in tears and had said nothing aggressive except that she wanted a higher managers email address. Finally after weeks of being made fun of and begging. They agreee to a real refund. We send the rings in. We put a tracking number on them because at this point we don't trust jewlr. And sure enough. They claim our packages never came so we cannot be refunded. We call UPS. They have logged that out packages were delivered and signed for by a representative at jewlr. We call jewlr back, same lady! She says "oh. I guess they're here. We have to process them". Disgusting liar. Two weeks later after we talk about fraud with our credit card companies because we had in writing that we would be refunded, we finally got our money back. And to hell with jewlr and all of their disgusting employees.

Becky C
I ordered this ring. When it first came my daughters name was misspelled. I sent it back tag attached and they fixed that. I do not wear rings very often. I wore this ring and after about an hour I realized that my daughters stone had fell out. I contacted the company. They told me that I could ship it back to them and pay $20 to have the stone replaced plus the cost of shipping. I told them that was a joke. I would rather spend my money on a quality product that I know the stone will not fall out after only wearing the ring for an hour. Buyers beware before you buy. I also checked reviews before I bought this ring.

Mike H
Extremely Misleading Images on Website!
I spent good money on a ring that in their pictures had rich deeply coloured stones. The ring arrives and the stones are so thin and faint you can barely tell which one is which in the ring. Now I have less than a week before my girlfriend's birthday, a ring that will certainly be a disappointment, and based on the other reviews here a fear that I'll never see my money back.

Mr B
The amount of money that I spent to buy a promise ring for my girlfriend is not worth it. I gave it to her when we were on a cruise and not even 48 hours and her finger was turning black, the engraving letters was already getting worn out, scratches was starting to show up.
I have spent $20 on a ring at a state fair that was MUCH better quality than this one!!

Josh
I ordered a ring from Jewlr for my wife, for our 10 year anniversary. I ordered the "Double Baguette Bypass Ring" with both of our birthstones in it.
I wanted to make sure that my wife would not see the ring when it was delivered and when speaking to a customer service rep, they were EXTREMELY helpful and friendly. They really looked after me and helped me out with all requests (I later had to change the size after speaking to my sister-in-law, realizing I had picked the wrong size!)
I gave the ring to my wife and she loves it!! Thank you so much Jewlr!!

Whitney M
DO NOT PURCHASE FROM THIS COMPANY!! they sell you items that are scratched and dented and because the tag is not on they try tell you you an not have a refund when they have sold you a faulty product. the silver is CHEAP is no where near worth the money! you pay for something and expect it to be new for a special occasion and you get absolutely ripped off and over £100 taken off you.

Northern G
Silver ring left a green mark on finger
I purchased a silver ring from this company for my husband. He of course removed the tag on it and wore it not thinking anything was wrong with it. Later on it the night he removed his ring to work so it wouldn't get scratched or catch. Wouldn't you know it, it left a green ring mark on his finger. For a company that charged me $172 you would think they would use fine silver and not low quality silver or fake silver for that matter. Very disappointed and embarrassed I bought this ring for my husband.

Lauren R
I ordered my fiancé wedding ring from this site. The ring came THREE sizes smaller than what I ordered and the engraving was not what I requested! I contacted them immediately and the ring was shipped back the next day. I have continued to contact them regarding a full refund and they keep claiming they will be sending it, but almost a month after returning the ring, they have only refunded shipping! While the customer services agents are polite and apologize, my issue has yet to be resolved and I have to continually contact them...still with no result. BEWARE before you order from jewlr.com, as you very well may receive a completely wrong order and a run around from customer service!!!!