Jerry Norton Flipping Mastery
Jerry Norton Flipping Mastery Reviews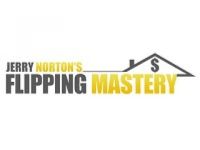 Flipping Mastery is a real estate investment training company that is run by the Jerry Norton who, earlier in his career, was part of the Mentor Financial Group, which claimed to have helped thousands of people get started in real estate.
The Mentor Financial Group was created by the partnership of Peter Conti and Jerry Norton. Peter Conti has been long established in real estate investing since the early nineties and has published a wide variety of best selling books on the topic.
Jerry Norton, on the other hand, got into real estate investing right before the market crashed in the early 2000s, which gave him a completely different perspective on how to approach both investing and "flipping."
"Flipping," of course, is the term used when someone takes a piece of property - whether residential or commercial - and makes affordable fixes to it so that they can quickly turn around and sell it for a profit.
The goal of real estate mentoring is to teach people from all over the country the techniques and systems for fixing and flipping residential properties, flipping commercial properties, and how to raise the money necessary for these endeavors.
According to their website, Jerry has developed hundreds of connections with private lenders who provide the funding for their residential flips as well as bridge funding for their Commercial Back Flips.
Clients who work with them are able to tap into Jerry's funding sources while they get their own business off the ground and running, and then - using the strategies that Jerry teaches in his training programs - they are able to transition to developing their own private investors.
Through their real estate investing webinars, workshops, and seminars, their goal is to help thousands of clients throughout the US and the seven other countries they work with to create and achieve financial independence.
If you have any experience with Jerry Norton's Flipping Mastery, please leave your reviews below.
You may also be interested in
Jerry Norton Flipping Mastery Customer Reviews

nothx
Paid $1000 to get the program. Tried several times to get "a deal" secured and there seemed to "always" be an issue to get funded. Never saw a "flipping" return on my investment. Should have been called, "how to lose a thousand dollars."