Jane.com Reviews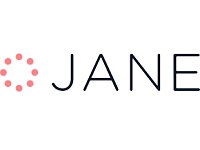 Jane.com is an online fashion marketplace and daily deals website that states they curate items daily from over 2,000 shops and designer names.
The company states they work in cooperation with both online merchants and real-life retailers to offer marketing opportunities to small businesses in fashion sales.
What is Jane.com?
The website offers a wide range of fashion items for each member of the household as well as for the household itself.
There are website sections for men, women, and children clothing, with maternity dresses and other pieces, as well as baby items as separate categories. Additionally, there is a slot for shoes, home design, accessories, and, believe it or not, even bits and bobs for your pet.
However, another feature which makes the platform even more useful, is the help which sellers are provided with when it comes to the products distribution.
Not only does this app make it possible for buyers to afford an item which is located quite far away, sellers also get to enjoy an increase in sales from reaching more buyers.
Cost and Price Plans
When it comes to costs, it looks like the clothes is priced pretty reasonably.
Additionally, there are constantly some of the products which are discounted, so their price has been made further affordable.
Customer Service
The return policy and cancellations are simple for the buyer's peace of mind and ease of use. The cancellation can be done any time before you receive an item.
If you're wondering how to cancel a jane.com order, it's quite simple –just send them an email to notify them, and unless your item wasn't handmade and finished, the cancellation will be possible.
Returns, on the other hand, can be made within the fourteen days from receiving an item, which is quite enough to realize and decide whether your purchase suits you or not.
The next step is to contact the seller and arrange the details regarding the return. Once the seller has received the item you've sent, you will get the refund of your money less the shipping costs.
You can get in touch with Jane customer support via email [email protected], or through phone number (855)270-5263.
Online Reviews & Complaints
There are quite a lot of reviews of this business online. The positive ones usually refer to the trendy designs of the clothes.
However, there are some negative reports as well and many of them revolve around the sizes description. In other words, many people seem to be misled by the info on the website into ordering clothes of wrong size.
Also, they claim that the products they received were of unsatisfactory quality, unlike what they've expected according to the website description of the products.
Additionally, some of the clients claim that the contact info available on the company's website is incorrect or that they couldn't return the items that they weren't satisfied with.
On the other hand, many of negative online reviews have been responded to by the company's representatives, so it somewhat improves the impression of all the negative remarks.
Where to Buy?
Since this is an online platform, the place to go to is the website itself. Jane's website (https://jane.com/), or a phone app is the easiest way to get to the products they have to offer.
Additionally, since this platform is also used by some of the "brick-and-mortar" retailers, certain items will be available in their shops as well.
Competitors and Alternatives
Jane vs Etsy – Although they have a similar business model and website arrangement, Etsy simply seems more organized.
In addition, it looks like it is quite more dedicated to distribution of unique artsy handcrafted items, while Jane's focus is predominately clothes.
Jane vs Fashion Trade – Although Fashion Trade's website states it's for both the buyers and sellers, it isn't as buyers-friendly as it should be, so this is what Jane is better at so far.
Jane vs ModLi – This competitor has similar user-friendly website arrangement, as well as trendy items on offer. However, there are no men's or kid's fashion, so their focus seems a bit too narrowed down.
The Bottom Line
Whether you are looking to renew your clothes choice or to distribute your products to a wider audience, Jane should have you covered.
With a quite a big team behind the scenes to make sure everything runs smoothly, it seems safe enough to say that you can rest assured that your expectations will be met, no matter if you're buying or selling.
For buyers, there is an easy to use online store from which you can pick out anything from women's, men's, and kids' fashion items, to home decorations and necessities for your pet. The products are neatly divided into a number of sections, so every category is visible and easily found.
When it comes to sellers, this platform enables them to reach out to a wider audience but without building their own websites and brands. The buyers are already there waiting for their products to be listed.
So, if we look past some of the negative online reports, which have been addressed by the company, Jane seems to be quite a useful platform for fashionistas, and fashion merchants alike.
If you have any experience with Jane.com or their products and services, please leave your reviews below.
You may also be interested in
Jane.com Customer Reviews

Sheila T
They run much smaller than they are advertised.
I recently received panties made for woman with bladder leaks. It sounded amazing & the price was not too bad. We were advised to get a bigger size because they tended to run small. I went up two (2) sizes & they still don't fit. I would have to be a size 5 for them to fit. I am trying to find an address so that I can return them. Any help would be appreciated. I am disappointed, I really wanted them to work.