Jack Canfield Reviews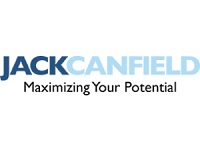 Jack Canfield One Day to Greatness is a one-day workshop being offered by Jack Canfield, self-proclaimed "America's #1 Success Coach," which promises people the opportunity to change a person's life in just one day.
How Does It Work?
According to their website, Jack Canfield released a book in 2005 which "changed the personal development world" and was called The Success Principles: How to Get From Where You Are to Where You Want to Be. This book introduced a "proven" set of principles that people could use to improve all areas of their lives, from their jobs and income to their sense of meaning and fulfillment in life.
The One Day to Greatness event has been designed so that Jack Canfield can share his most powerful Success Principles and show people how to put them to work in their lives right away.
During this event, Jack will walk attendees through a series of exercises that are meant to help people identify the blocks that are holding them back from creating the life they really want. Then they will be taught simple strategies they can implement immediately in order to start "performing at a higher level in all aspects of your professional and personal life."
Right now the One Day to Greatness event is selling tickets to events in Anaheim, CA; Seattle, WA; and Salt Lake City, UT, and they may expand their offerings in the future.
Cost/Price Plans
Currently customers have two options for attending this one day event. The first is their General Admissions ticket which is priced at $149 per ticket and includes general seating and seminar materials. This website does say that they are currently running a promotion where customers who purchase one General Admissions ticket will be given a second General Admissions ticket for free.
Customers are also able to purchase a VIP Ticket for $399. This ticket will include premier VIP seating in the front of the room, a dedicated VIP Registration area, early entrance into the training room, VIP lunch in Jack's Private Dining Room, private Q&A with Jack during lunch, VIP book signing in private room after the training, bonus gift bag and seminar materials, and $100 voucher toward any CTG Live Event.
Refund Policy
This website is very clear that once you have enrolled in their One Day Workshop your seat is guaranteed and they may have to turn other attendees away. Because of this, their policy is that all enrollments are final and there is no option for refunds.
Customer Service Contact Info
Customers who would like to contact Customer Service with any questions, concerns, or complaints can do so by phone at 805-881-5197.
Reputation
This one day workshop series appears to be fairly new at this time so there are not very many customer reviews available for this program, unfortunately.
Since the tickets to this event are non-refundable, prospective attendees who are unsure of whether or not this event is right for them may want to consider purchasing other Jack Canfield products, like his books, before they make a more expensive commitment.
Competitors and Alternatives?
There are many, many other books, websites, organizations, programs, seminars, and workshops by lifestyle and career gurus which promise to help improve their income, quality of life, outlook, love life – really whatever you are looking for.
Customers will want to do their own due diligence before they purchase expensive tickets to these kinds of events.
If you have any experience with Jack Canfield or their products, please leave your reviews below.
You may also be interested in
Jack Canfield Customer Reviews

Jacquie F
No one else like Jack Canfield. One of the best!
Jack Canfield has been honing his craft for decades and is one of the best. He walks the talk and is a master at both presenting, interactive exercises and one of the nicest people you'll ever meet.