ITM Trading Reviews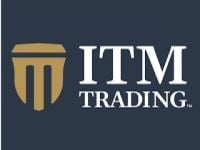 ITM Trading, found online at ITMTrading.com, is an investment company that states their mission is to educate and assist people in mitigating long-term financial risk with precious metals.
How Does It Work?
The ITM Trading website says they want to help people uncover the truth underlying complex financial and economic systems, so that they can make educated choices that help them strengthen their future and even their children's future.
Because of this, they place a strong emphasis on all the educational tools and resources they offer their customers, including a Free Gold Kit, a full suite of educational pieces on their website, and their free monthly webinars.
In addition, their customers always have access to a full team of experienced Precious Metals Consultants, who will take into consideration your personal financial goals and help you figure out how to use precious metals investment in order to meet those goals.
Specifically this company specializes in pre-1933 $20 gold coins.
They promise that all the rare coins that they sell have been certified and graded by Professional Coin Grading Service (PCGS) or Numismatic Guaranty Corporation (NGC), which they say are the two foremost coin grading firms.
They also allow their customers to monitor the value of their rare coins and precious metals through their semi-annual portfolio reviews simply by requesting them.
Reputation
Something that customers should consider before working with a company like ITM Trading is that if you contact a precious metals company about meeting your financial goals, they are going to tell you how to meet those goals with precious metals, even if that is not the best way overall to approach your goals.
Because of this, customers will want to consider their long term and short term financial goals and the big picture variety of options they have to meet these goals before committing fully to investing in rare coins, which is a very specific form of investment.
Customer Service
Customers who would like to contact Customer Service with any questions, concerns, or complaints can do so by phone at 888-696-4653, by email at [email protected], or by submitting them directly to their website through their Contact Us link.
Cost & Price Plans
The website does say that the gold you will be purchasing on this website is being treated like an investment into your future, not as a casual hobby, so people looking to work with ITM Trading should be expecting to invest larger sums of money.
They do say that in order to receive your free, insured shipping you will need to process a minimum order of $500 worth of precious metal products.
Refund Policy
ITM Trading is very clear that they do not process refunds for any purchase that is made. However, they have a "Satisfaction Policy" on all their Pre-1933 coins.
This policy asks that all their customers closely inspect their coins at the time they receive them in order to confirm that they are what you ordered and there are no irregularities in quantity or in the actual products received.
If there is an issue with the incorrect product or product quantity that you have been sent, you must contact their Customer Service team within three days of the date you received your merchandise.
All shipping and handling charges are non-refundable, and all products must be shipped back at your own charge.
Once the products have been received and it has been verified that they were responsible for the issue with your order, they will refund your shipping charges as long as you can provide them with a valid receipt.
Competitors and Alternatives?
There are many different precious metals dealers and investment companies that people can choose from if they are interested in this type of investment.
Alternatives include Investment Rarities Incorporated, Birch Gold Group, and many others.
If you have any experience with ITM Trading or their services, please leave your reviews below.
You may also be interested in
ITM Trading Customer Reviews

CBD
ITM Trading ~~ If they treated me this way, they might treat you this way.
We had a really difficult time dealing with ITM and their representatives. I had to fund an account with them BEFORE there could be any discussion of coin prices. I thought that was standard. They insisted that I sign what I perceive to be a one-way contract, very strongly biased in their favor, with no cancellation options.
The contract emphasized that they will buy coins back at 28% cost to me, and made me believe that we wouldn't be able to sell our coins elsewhere. They seemed to take pride in that low 28% fee. They allowed a 45 minute (our time was cut short) window to give us their prices on bullion, which raises the urge to make decisions on the spot before the value goes up. But they PUSH to sell their numismatic, rated, pre-1933 coins. It was never our intention to buy those collectible coins, but they built up our trust, and we caved and bought three.
That very night, I looked at identical coins currently available online, and was shocked to find that ITM Trading was selling their coins with a $600 to $900 (+/-) up front load. Is that why they push those collectible coins?
Expressing my concerns the next day, I was told that their coins were better and more rare than other coins I was seeing on the market, their company was a better company than the other companies I mentioned, and that they were completely transparent. True? I don't know.
I insisted that they show me any other vendor selling at their price, or even close to it, but neither one of them could. This went on for days, a "senior analyst" got involved, but their story never changed. They were too busy to talk to me because so many customers were trying to buy and they were booked solid. They had just randomly timed, small batches of time to call me. They could not show me anyone selling at their prices, and they never changed their spiel. I gave them example after example of matching coins online, but they were a 'good' company, and the coins were not of the same quality or rarity, much less actually available.
I compared rating companies, coin ratings, dates, values, etc., but they never changed their story. Then, if that wasn't enough, they said they had collect taxes for my state on the entire purchase, the bullion AND the numismatic coins. My state doesn't charge taxes on bullion. I told them they were incorrect, sent them articles, etc., showing that they were wrong. They said I should send them a copy of the law. So, I sent them the bill passed by Congress in my state, and they still couldn't figure out how to handle it. I was told that I could open an account with a depository, to the tune of $385, and they would ship the coins there so that they wouldn't have to collect state taxes.
Once I figured it all out, I refused to sign with that depository and waste $385. It may be just coincidence, but after I mentioned that I had been to the BBB site researching other companies, they decided to refund on the pre-1933 coins, send me my bullion without collecting taxes on it, but still never backed down from their story.
This took better than 2 weeks to resolve, almost 3 weeks. It is resolved now, but I will never do business with them again. There are several companies that give you the purchase price up front and the price they will pay for a coin that they buy back. They don't need your money to discuss prices. I will deal with those transparent companies in the future. Bottom line, if they treated me this way, they might treat you this way.

Siobhan F
Forget about getting the "free investment strategy"
Hard sell sales staff. She wanted me to send in all my gold and silver, ship it, insure it, and take a loss on all the premiums paid....in order to then buy the numismatic coins that they specialize in. She acted like "bullion" was a dirty word, and said I wasted my money. I could hardly get a word in edgewise, in order to ask questions or respond to her fast talking fear tactics. Yikes. I don't recommend them.

Ray
Professional, consistently superior customer service
I was fortunate enough to have Ken Zellmer at ITM Trading to learn about gold & silver coin trading including the viable model concerning how to not only make precious metals trading decisions but how to use a workable system to protect my wealth, use my purchases to eventually pay for goods & services in the future.
Ken excels at clearly articulating all the details others ignore, leave out or simply omit making everything easy to understand from start to finish. Ken is a wealth of knowledge, skills, abilities and experience that imparts a confidence to the new gold & silver investor. Why go elsewhere when you can go with the best? If you want confidence and knowledge delivered in a calm manner by someone who answers all your questions before you make that well informed decision then ask for Ken at ITM Trading.

Meredith M
Lynette is great, but buy your gold from another dealer!
I believe Lynette cares about people and wants to help them prepare for what is coming, but the associates at ITM Trading only care about making money off of you. I was in fear mode and made the mistake of trusting this company without doing my research first.
The associate working with me charged me an average of $900 more for the exact coins being sold at APMEX. If I had purchased from another coin dealer, I could have purchased twice as much for the money I spent. It is my fault that I didn't do my research before buying from them. Don't make my mistake. Watch Lynette, but buy your gold from another dealer.

InLaws A
Excellent service, counseling and products!
Excellent company and education. Free consult and then if you want, they help you shop, buy, sell. Our favorite advisor is Martin S. He will help you decide what to do for your situation, and then help you shop. His advise on rare & collectable coins is top notch, but he also understands budgets and wanting to just collect for liquidity. We appreciate his abilities to buy the best rare and graded coins, and a great skill at picking coins you will be happy with the longer term returns- he knows his stuff!! Ask for Martin as your investing advisor. This is a totally legit company, and delivery is fast, secure, packed well, and won't disappoint. They are available by text and phone always. Very friendly and very professional.

Chuck
I tried to place my first order with ITM and their system charged my credit card for the purchase, but then instantly kicked the payment back to my card. That may sound like no big deal but it put a pending charge on my card and they did this 12 times, which maxed out my credit card. I tried working with them for 2 days as they kept blaming my credit card for the error. After 2 days, they stopped returning my calls. I use this card every day and had plenty of credit to cover the purchase, but I still called the credit card to see what was going on. They assured me it was an ITM problem and told me exactly what to have ITM do to fix the issue. I finally got to speak to a manager at ITM, 5 days after they maxed out my card, and he refused to do anything at all. Now my card is maxed out, and since they are pending charges and not real charges the credit card can't refund anything so I get to sit and watch the price of gold go up and will have to make my purchase at a higher price when these pending charges fall off my card in about a week. What a mess. THANKS ITM! GREAT WAY TO TREAT YOUR CUSTOMERS! IN MY OPINION, YOU SHOULD STAY AWAY FROM ITM.