Investor's Business Daily
Investor's Business Daily Reviews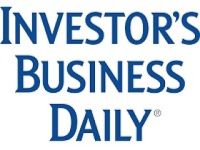 Investors.com is the online home of Investor's Business Daily, a company that aims to provide users with the information they need to make the best investment decisions, faster than ever.
How Does It Work?
Investor's Business Daily was created in 1984 in order to help "ordinary people achieve extraordinary results." They do this by providing their members with "exclusive stock lists, investing data, stock market research, education and the latest financial and business news" so that their members can make more money in the stock market.
But perhaps more importantly, they teach their members to follow a unique investment strategy whenever they are choosing new stocks to invest in, which they describe as the CAN SLIM Investing System.
This system was developed by Investors.com founder William J. O'Neil, who was able to identify seven characteristics that stocks display before they make huge price gains. These seven characteristics are represented by each letter in the mnemonic device, CAN SLIM.
The website goes on to say that this investment strategy has been proven to work, quoting a real time study of more than fifty investment strategies followed from January 1998 to December 2012 that showed their strategy chose stocks that gained 24.7% compared to a gain of 2.6% for the S&P 500. They promise this strategy will work for new investors as well.
Cost & Price Plans
This website provides their customers with a free membership in order to access basic information, as well as selling a wide range of products.
Some of them can be purchased outright for a single fee, like their books or their live workshops, while others will require a subscription fee. The Investors.com Store will list a full selection of the products they have for sale, and all prices are listed up front.
Refund Policy
Again, this company does not offer a single Refund Policy which applies to all the products you can purchase through this website.
In fact, some of the products they sell are not even available from this website, but rather will be purchased through a third party website, in which case customers will need to adhere to the Refund or Return Policy of the website they purchased from.
As far as subscriptions, some may have a short term cancellation period in which customers will be able to recoup their initial monthly expenses, while others will just allow customers to cancel their subscription at any time without penalty, but with no option for a refund.
Finally, as with any other stock investment, money that you invest cannot be refunded at any time. Customers must accept personal responsibility for any money that is lost.
Customer Service Contact Info
Customers who are interested in contacting Customer Service with questions, concerns, or complaints can do so by phone at 800-831-2525 or by submitting them directly to their website through their Contact Us link.
Reputation
It is not difficult to find people who speak well of the CAN SLIM method of investment online, but it's also not difficult to find people who will advise people to stay away from Investors.com.
While the CAN SLIM method may have some fans in the investment community, the reality is that the website offers a Disclaimer at the bottom of their page which states that no stock discussed on their website should be considered a "recommendation" for investment, and that – in fact – the authors that write for their website and newsletters may in fact own the stocks they discuss.
This isn't unusual at all for websites and free newsletters providing information about stock investment. Customers who insist on still listening to this company should be careful to always do their own due diligence before investing in any stock, and to remember to never invest more than they can comfortably afford to lose.
Competitors and Alternatives?
Companies that publish newsletters and online information regarding what stocks at home investors should purchase are almost too numerous to count, and most of them come with the same warnings and cautions as Investors.com, including The Palm Beach Letter, Manward Press, and many others.
If you have any experience with Investors.com or their services, please leave your reviews below.
You may also be interested in
Investor's Business Daily Customer Reviews

B J
I read a few stories. It was hard to find anything true at all in the texts.

Billy
Great in a bull market: use with extreme caution in a bear market.