In Touch Networks Reviews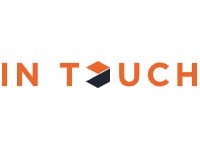 In Touch Networks ( formerly Non Executive Directors ) is a company that states they are expanding quickly and utilize award-winning technology that covers a number of connection demands between the participants in today's job market.
Beside In Touch Networks, this company is a proud developer of a number of other employer-employee connecting websites which are aimed at opening up new growth and employment possibilities for both the individuals and the companies.
The company's services are aimed towards everyone from freelancers or investors looking for business opportunities, to managers with a job vacancy in their company.
Products
In Touch Networks is focused at non-executives' and other seniors' employment. This goal is achieved through providing information on job opportunities, training, and other useful means of improving their career.
Additionally, the companies seeking a non-executive professionals get the opportunity to contact the best candidates directly and without paying a fee for it.
How Does In Touch Networks Work?
For non-executives, this platform is a window to numerous job posts, whether they are published on other platforms or not.
The access to InTouchNetworks.com should actually provide a customized insight into all the current openings narrowly linked to your sphere of interest.
Moreover, they will be all gathered in one place, so you won't have to waste your time browsing through a number of different separate websites.
Additionally, you'll be able to get in touch with the employers who have visited your profile, as well as with other directors and similar professionals, which in turn opens up consultation possibilities for both sides.
Also, there are add-ons which you can include in your membership for additional fee which would give you access to online trainings, skills improvement materials, and general help with managing your job search and hitting "high scores" on interviews.
All these options are available for a membership fee which can be paid monthly, yearly, or every 3 years.
When it comes to companies, they have a chance to post notifications about their vacancies on the website free of charge.
More importantly, they will be able to get in touch directly with the candidates they find fit for the position in their system.
Cost and Price Plans
The membership for this platform costs £499.00, and you can choose the way you'll pay for it – monthly, yearly, or you can choose an option to apply for a three-year membership.
Customer Service
Depending on which option you choose, you will be charged the membership fee accordingly, and your membership will be automatically renewed on the anniversary of your membership purchase, unless you seek a cancellation three months prior to the renewal date, or a full calendar month in the case of a monthly subscription.
The contact number for these inquiries is 0161 804 8612.
If, on the other hand, you happen to have some doubts or questions regarding the platform, customer support is there to answer any questions.
Even if you need advice on how best to fulfill your business ambitions using this platform, they should be helpful enough to assist you in making a right decision. The telephone number for resolving this type of doubts is 0161 714 4179.
You can reach them via email, as well, on the address [email protected]
Online Reviews & Complaints
Majority of online reports from platform users is positive, with frequent mentions of how helpful the customer support agents are.
A few negative remarks are made regarding the positions which are loading on their profile – the dissatisfied users say that those aren't really their target positions.
However, these are truly only occasional reports and can be classified as personal opinions rather than factual downsides.
Competitors and Alternatives
LinkedIn is an obvious competitor at the first glance, and being widely used and completely free, it is the first choice of many people who are seeking a job.
However, since the number of its users is truly huge, a significant amount of employment possibilities can easily be lost in the crowd of other posts irrelevant for an individual user.
Indeed is a job search engine which gives good and relevant results, but it also requires typing in the wanted keywords when you want to do your search, whereas InTouchNetworks.com gives you instant list of positions based on memorized preferences.
Glassdoor is yet another alternative which can be used as a source of general data about a company if you don't have an account.
If, however, you want to do a more thorough search, you'll need to apply and pay for it. Reportedly, though, this paid membership does pay off, so this one might be a good alternative to In Touch Networks.
The Bottom Line
All in all, with all these job market areas covered, In Touch Networks seems to know what's the catch when it comes to providing networking opportunities for active business people.
Hence, their network must be worth considering as a tool for reinforcing and adding new business connections, especially when you take into consideration the help you reportedly get from the customer support agents and the platform's user-friendly features as well.
If you have any experience with In Touch Networks or their services, please leave your reviews below.
In Touch Networks Customer Reviews

Iprefernottosay
Fake profiles? I found one at least!
Fake profiles!
A certain Eric LAMBERT from VICTANIS (France / Germany) is also on IN TOUCH as Eric BAGRATION DAVIDOV. Exactly the same photo!
That's weird.
Do check.

Val
Briefly visited In Touch webpage to explore membership - after you enter your details they reveal a £500 membership fee. Now being harassed by email and phone - they are calling up to 6 times a day. Have blocked them. Avoid.

tas
Wow, what an extreme disappointment - lied about what they will do - before you give them $800 dollars please be warned ........ not honest at all. WASTE OF MONEY

jim f
I am not a big review writer. However, I need to share a warning regarding InTouch Networks.
I signed up to InTouch on 16th April 2020. I paid £659. This after a few phone calls from the InTouch sales team. THESE ARE SALES PEOPLE – THEY ARE, OBVIOUSLY, TRYING TO GET YOU TO JOIN INTOUCH. They convinced me that InTouch will get me Non-Exec Roles and they convinced me that, with my skills, I should get a lot of interest.
Having signed up, and watched and listened to some seminars, I decided that Non-Exec roles were not for me, and, indeed, I didn't think it would be fruitful to look for roles at this stage in my career.
On 21st April, well within the "cooling off period", I requested a re-funded because I'd decided Non-Exec roles weren't for me. I then spoke to Kyle Kenny who then emailed me to say the request had been acknowledged and someone would be in contact in the coming days. That never happened. I have since spoken to both Kyle and Lisa McMahon (Relationships Manager) and I have been told that I will get a refund – minus, ironically, an Admin Fee !! (I think maybe £150 but I can't be sure and it doesn't seem to be obvious on any literature on their website or other emails). Both have promised that my request has been "escalated" for payment on numerous occasions.
It's 21st June now and I've still heard nothing. I warned them by email last week that I was thinking about writing bad reviews. I then got a swift response from Lisa saying she'd been on holiday and would look into it. A week later and still nothing.
It's such a shame these companies exist.

Dave H
Enquired with ambition to get NED work as a portfolio career.
Worked in senior managerial roles, start up, honors in science and masters in HR.
The phone rang daily, selling courses, pushing membership, no guarantees for paid work.
Plenty of voluntary roles and case studies of successful members.
Still receive the weekly call.
Now a trustee director

Beans
This business makes money exploiting peoples aspirations
Sure give them your money and details so they can sell you more services and promise the world.
I signed up only because they promised a refund if I never got any business, well despite my efforts and buying a CV writing service it was a complete waste of time and I never got a refund.
Save your money and time.

Francis P
Dislike any website that forces you to provide personal contact details before telling you that you have to pay a hefty fee to actually use the service.
They should be upfront on the homepage that this is a £500 service before having grabbing your contact details first.
My early warning sensors suggest that if they are sharks at the first stage, who knows what they will be like further down the line.
I'm walking away.. and if they pester me they will regret it.