Immunotec Reviews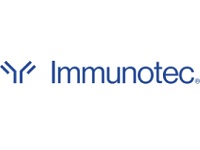 Immunotec was developed as a partnership between nutrition researchers and business leaders to create a global health and wellness company.
How Does it Work?
Since the early 90's the core of Immunotec has been their ongoing work with Immunocal - specially prepared whey protein isolate with a wide range of benefits.
Immunocal was developed along the lines of other whey protein supplements that are designed to affect glutathione levels in people.
Immunocal claims it boosts the immune system with bonded cysteine, a building block for glutathione. This product is patented internationally.
The members in the development group of Immunotec agreed that they would market Immunocal through a system of network marketing. Knowing the negative connotation that MLMs have they attempted to make theirs as different as possible.
The Immunotec network has grown buy leaps and bounds and they have added to their product line.
Products and Ingredients
The company now offers a wide variety of products to address many modern health issues and aims to alleviate the daily stresses placed on our immune systems. They now offer:
Vitamins and minerals
Omega-3
Probiotics
Mental alertness supplements
Joint health
Weight management
Skin care
And more…
Their most known and best selling branded product is still Immunocal.
Immunotec's literature describes Immunocal as a product that is clinically proven to help support your immune system - citing over 40 published studies as their evidence.
It can also help increase muscle strength and performance when combined with regular exercise. The company has developed partnerships with many elite athletes to support these claims.
Another recent addition is Cogniva - a supplement designed to improve alertness and mental performance. This chewable nootropic makes use of a proprietary blend of concentrated vitamins, minerals and scientifically researched ingredients containing phosphatidylserine.
They also offer Prycena, an appetite suppressant and fat metabolizer that uses a concentration of dairy calcium, fiber, and two micro-peptides, and Xtra Sharp, a long lasting energy tonic that contains minerals and herbs to eliminate periodic fatigue.
You can find detailed ingredient lists and all related research and marketing material for each product on their website.
Immunotec Business Opportunity
Along the lines of other large health companies Immunotec offers an MLM business that allows its independent distributors to either save money as regular users and also build a business through direct sales.
The benefits of working with Immunotec over other companies in the field focus primarily around the name recognition and longevity of this company.
They have been in business for over 40 years and throughout that time have grown significantly. They were amongst the top 100 direct selling companies in 2017 showing that they have withstood many changes in the marketplace and have remained competitive.
Naturally the business is not for everyone and you have 3 levels of involvement to choose from. As with all MLM companies you need to purchase or sign up from another independant distributor.
You can choose from being a preferred customer which entails receiving monthly shipments of your favorite products at discounted rate.
Or, you can attempt to build a home business around Immunotec. This will involve building your own customer base and downline of other consultants. By law MLM companies have to disclose the financial of their distributors; this allows potential customers to see the income breakdowns of the company's consultants.
These numbers often paint a dire view of the business, for instance in 2016 Immunotec shows that 1.70% of all consultants earn $1000.01 -$2500.00 per month. However these numbers may be skewed as not all consultants pursue the opportunity full time.
The opportunity works well for people who have directly benefited and wholeheartedly believe in the products. Since you are the main sales force it helps when people can see the positive effects that you've experienced.
Customer Support
If you have any questions you can reach a company representative at their main phone number 1-888-917-7779 or by email at [email protected]
Online Reviews & Complaints
As with most MLMs it's difficult to get a clear picture of the products and business. Since the bulk of sales are done in person the validity of the information you receive depends on the individual consultant.
Thus the result is a wide range of anecdotal claims both supporting and denigrating the products.
Again you can research each individual product on their site where the disclose all ingredients and effects.
If you have any experience with Immunotec or their products, please leave your reviews below.
You may also be interested in
Immunotec Customer Reviews