iMemories Reviews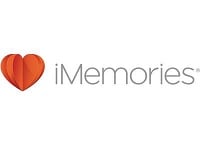 iMemories is a company which states that they are currently the easiest way to digitize home movies and photos as well as manage your growing collection of new photos.
How Does iMemories Work?
According to their website, iMemories wants to provide people with everything they need to maintain and organize their photos and videos, including the ability to digitize and upgrade their old analog photos and home movies, so all their memories can be kept and maintained in one convenient place.
All your photos and memories will be backed up and managed in their cloud, so members never have to wonder which gadget has that photo or video they are looking for – all materials will be accessible from any device that can connect to their online cloud.
They also allow their members to choose how to organize their photos, whether they want them to be available to other iMemories members, whether they want to share them on social media, or whether they want to be kept completely private. It's up to you!
Mobile Options
Their website says that currently they offer mobile applications for both iOS and Android smart phones and tablets.
Cost & Price Plans
This company provides their services in separate plans and packages so customers will only need to pay for the services that they truly need.
Their iMemories Cloud provides unlimited storage and is priced at $5.99 per month or $49.99 per year.
All iMemories Cloud members receive a free 30 day trial of their services, and the company is clear that customers who are interested in their Analog-to-Digital conversion services do not need to be iMemories Cloud members.
If you are interested in their Analog-to-Digital conversion services are priced at $11.99 for conversion of Home Movies and $0.49 per photo or image for the conversion of photos. Customers should know that these are just the prices for the act of conversion, however.
In order to actually purchase the DVDs and Blu-rays of your conversions, customers will be charged $9.99 per DVD and $14.99 per Blu-ray.
Refund Policy
Because this company does provide their customers with a 30 day free trial of their Cloud Storage, they do not appear to provide a refund on that particular service.
For the physical products and services they sell, they say that their services are considered non-refundable, however if a customer has a problem with the quality of their product, they will attempt to fix and upgrade their product until they are satisfied.
Customer Service Contact Info
Customers who would like to contact their Customer Service team with any questions, concerns, or complaints can do so by phone at 800-845-7986 or by email at [email protected]
Reputation
This company appears to have somewhat mixed reviews at this time when you look at customer experiences which have been detailed online.
Many customers have said that this company provides great quality products and they were very happy with what they received from this company, and how their property was handled.
Other customers did not have the same high quality experience, however, complaining that they had difficulty dealing with their Customer Service team when things were not done how or when they expected them to be.
In general when you look at reviews of this company that have been conducted by photography blogs or websites, you will see very positive reviews, especially in regards to the high quality equipment iMemories uses to convert their customers old photos and videos.
The concern of most of these companies, however, is that iMemories charges their customers higher fees than what they may be able to find at competitors.
Competitors and Alternatives?
Since most videos and photos have become digitized, there is a wide variety of services that promise to help you store, share, print, combine, and edit your photos.
If iMemories.com is unable to meet your needs for any reason at this time, there are enough alternatives available on the market that customers should be able to find to a service that meets their needs.
If you have any experience with iMemories or their products, please leave your reviews below.
iMemories Customer Reviews

shannon b
I've been using this app for a month now and found it very useful for helping me get in shape