Ideal Agent Reviews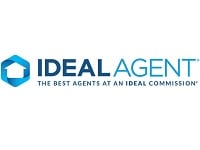 Ideal Agent is a company that states it has partnered with top agents throughout the United States to provide real estate services at a reduced commission.
The company claims that instead of the typical 6%, their users pay 2% in commission. Ideal Agent has been featured on several prominent media outlets.
How Does It Work?
Ideal Agent takes real estate agents across the US and partners with them to help homeowners sell their residences for a reduced commission rate. However, this does come with some caveats.
First, a homeowner can locate a real estate agent or broker in their desired locations on idealagent.com with no fees associated with the service.
Ideal Agent's business model includes the agents accepting a reduced commission when their services are acquired through the website.
Whereas the selling agent, the one who handles the listings, typically collects a 2.5% commission fee or higher, the agreement with Ideal Agent is that they will take 2% instead.
Although this isn't a massive price change, if the buyers come into the negotiation without a separate agent, the broker acquired through Ideal Agent will complete both the buyer and seller portions for the 2% cost.
This fee would typically cost between 5-6% otherwise, split between two separate agents.
What Does It Cost?
Ideal Agent receives their payment through a referral fee paid by the realtor to the company at closing, so using Ideal Agent comes at no cost to the homeowner
Customer Service
Ideal Agent provides many different options for contacting the company for issues or questions.
Phone Number: 1-800-750-4014
Online Chat
Facebook
Ideal Agent Reviews & Complaints
We found that Ideal Agent has very high ratings and minimal customer complaints. However, some of the agent reviews are not favorable.
The company is accredited with the Better Business Bureau (BBB) and has a score of A+. Currently, the ratings score at a solid 5-stars.
There are definite pros and cons to using Ideal Agent. For one, you can find high-quality agents in a fraction of the time it typically takes you.
However, there are rare times in which the agents don't feel as compelled to work as hard as they typically would due to the reduced commission.
Although this is rare, some agents will place your home as lower on the priority list due to the low fee.
In terms of employees, the company is highly rated at 5/5 for staff reviews on Glassdoor. Those that have complaints are minor, and many have praised the leadership at Ideal Agent.
FAQ
Where Is Ideal Agent Based?
Ideal Agent is based in Tampa, Florida: 3109 W Dr. Martin Luther King Jr Blvd Suite 650. However, their service is offered nationwide.
Does Ideal Agent Sell Land?
Yes, you can utilize Ideal Agent to find an appropriate broker for selling your land. It is also possible to obtain an agent to help you purchase a home.
What Is Ideal Agent?
Ideal Agent is a referral company that helps home sellers find the best realtor for their area and situation. Ideal Agent will match you with a top-rated agent to help you successfully sell your home.
Is Ideal Agent Legitimate?
Yes, Ideal Agent is a valid company that the Better Business Bureau accredits. The company has positively served many customers throughout the years.
How Does Ideal Agent Make Money?
Although customers of Ideal Agent can utilize the services offered by Ideal Agent for free, the realtors and brokers that receive business by way of Ideal Agent pay a referral fee to the company upon closing.
Competitors and Alternatives
There are many avenues to selling a house and several options with a similar business model to Ideal Agent. Some of those include:
Ideal Agent vs. Clever - When using Clever, you can choose from various agents instead of being assigned to just one. Additionally, they cap their realtor commission at $3,000 or 1% instead of 2%.
Ideal Agent vs. Realtor - Acting as a comprehensive database of those part of the National Association of Realtors, Realtor offers the ability to search for those in your area to act on your behalf during the buying and selling process.
The Bottom Line
Selling a home can be an incredibly overwhelming experience. Between searching for a realtor, deciding to list, preparing the house for photos, it can become tiring and expensive.
The cost of a real estate agent's commission can be up to 6% when selling your home. Although that seems like a small amount, it often becomes a significant expense during the home selling journey.
Although Ideal Agent may not hit the mark 100% of the time when matching you with an agent, they do have a database of top brokers and realtors that can steer you in the right direction.
Additionally, Ideal Agent is a free service with no obligation to continue with their recommended agent.
With the no-cost, no-obligation basis and the high reviews across several different platforms, we believe that Ideal Agent is an option to consider when selling a home. If you don't have an established relationship with an Agent or are new to an area their services can be helpful.
You should still do your own due diligence on whatever agent they set you up with.
Some of the negative reviews mentioned instances where Ideal Agent realtors sent contracts with incorrect amounts on them.
Since this is likely one of the most important transactions you'll ever make, you want to make sure you're working with someone that treats it that way too.
If you have any experience with Ideal Agent or their services, please leave your reviews below.
You may also be interested in
Ideal Agent Customer Reviews

Lori G
I used ideal agent to sell a home. She was very inexperienced realtor. I wouldn't use this company again.
I used listwithclever to buy a home. The agent and company were much better to deal with. I would use clever again and the mortgage company and closing title company the realtor used were the best I ever dealt with. I wished I used clever to sell my home and not ideal agent.

TJ
First, let's get some important points on the table. In their ads they make it sound as though they are an actual Real Estate Brokerage and they have agents all over the country.
That is false. They are a referral network and they charge those "best agents" a fee for the lead. Generally, a percentage of the fees that the Realtor earned from the referral.
That fee is probably around 30% or higher. They also do not have a brick and mortar office in your location.
Again, they are a referral company. They are making their money on the referral wherever that referral comes from.
In essence, they are are trying to get in front of process in you choosing a Realtor. They have no stake in the game, the outcome for you is meaningless to them, since they are paid regardless of how things turn out.
Next, they claim that they have the best agents in the country that work with them. Let's look at that as well. The best agents in the country, state, city or in your neighborhood does not need to accept referrals from a person not attached to his or her market location. They already have a solid business with plenty of clients.
However, many of the best agents have people that work for them, new agents or part-time agents. In this case, the best agent will accept the lead, and hand the client over to one of his/her underlings.
Again, the best agent was the original contact, the less than best agent is the one doing all the work. Ideal Agent may or may not have a clause in the referral agreement they sign with the Best Agent concerning no re-assigning, but they have absolutely no way of tracking just how your referral lead is distributed.
Now, to put the test to the claim that they have the best agents in the country that want to work for them at a huge discount, lets analysis the pay structure of a typical real estate transaction.
Normal commission for selling agent - 3%
Assume a $500,000 sell price = $15,000 commission earned
Agent Earned Gross Commission = $15,000 *
Ideal Agent selling commission - 2%
$500,000 sell price = $10,000 commission earned
Referral Fee to Ideal Agent 30% = $3,000
Agent Earned Gross Commission = $7,000 *
* A pay cut of over 50%
Do you really think you are getting the "best" agent in your market? One that knows how to negotiate, market, stage, price your home and get it sold all while taking a 50% pay cut?
Also In their ad, one of the actors says he was surprised that his house sold in one day. Honestly, homes all over the country are selling within hours of going online for sale. No big surprise there but next, he says he saved over $20,000. Well, he could have, but that would mean his home sold for over $2M. Depending on the area, it wouldn't be unusual for a home in that price range to be listed at a 4% or 4.5% commission to be split between buyer and seller's agent. So, again, do you think you'll actually get the "best" agent working for you.
And second to last, when the Owner or owners spokesperson says they are not a discount brokerage . . . .he is right in the fact that they are a referral company and in the truest sense, not a brokerage, but make no mistake, they are a discount service and successful agents that know the area, the market and have their own systems and services that they have fine-tuned to work in their market don't discount their fees over 50% for a client. They do not need to.
And now last, I question Ideal Agent's ability to vette the agents that work for them. I would assume (assumptions I know are never trustworthy regarding the statement that follows), have only a referral agreement with the agent's basic information - company name, license number, agent contact info and a short history / bio section.
If you live in a first, second and even a third tier city, they may have one agent signed up, but if you live in say Gallup, NM or Newton, IA, they will most likely just google real estate agents in that area and the first one that answers will be their choice because they know that the new referral may have signed up with more than one referral company and time is something they don't have if they want to get paid. So again, "Best" becomes subjective.
Can you save money with Ideal Agent or other referral companies like them . . . yes. Can they cost you money . . . yes. As with all things, you get what you pay for, but hold on to the simple fact that the "Best" is almost always not the cheapest.