Ibotta Reviews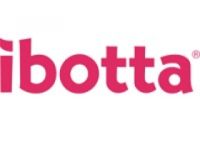 Ibotta is an application available for both iOS and Android which aims to put a twist on a common coupon applications.
Unlike most savings and coupon applications, which just send you general coupons available to everyone, Ibotta tries to make the shopping, savings, and general consumer experience more personalized.
How Does it Work?
How Ibotta works is relatively simple. Before you go shopping, click on your Ibotta app and choose the products you intend to buy during your next shopping trip.
Once you have selected an item, you will be asked to complete some tasks; the more tasks you complete, the more you can earn.
Ibotta says their goal is to give consumers a chance not only for savings but also to interact with the brands they purchase. This is where the tasks come in. Instead of straight forward coupons, you take part in a series of fun, game like interactions.
You are providing information to brands and retailers, and with this information the app can offer you further savings that are specifically personalized to your likes and needs.
You can then buy your items at any one of 35 nationwide retailers in your area – they also promise that new stores are being added all the time to expand their network to better serve you.
After you finalize your purchase, the rules say you must take a photo of your receipt and verify that you purchased the item by uploading that photo to your app.
After your purchase has been verified, usually within 24 hours, you can choose to get real money in your PayPal account or have your earnings donated to any school in America.
You can also invite friends to join Ibotta with your referral link. You will earn $1 for every friend or family who registers for the app from your invitation.
If you have any experience with Ibotta or their services, please leave your reviews below.
You may also be interested in
Ibotta Customer Reviews