Hylete Reviews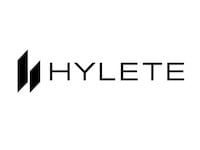 You may also be interested in
Hylete Customer Reviews

CR
I've been wearing Hylete workout apparel for 10 years, and I still love it. The clothing is high quality, comfortable, and durable. I bought my first set of 6 shorts and t-shirts for a deployment in 2012, and finally wore out two pairs of the shorts in 2021.
My wife and daughter have also become converts and especially love their insulated tights for winter running. I do not have experience with their bags or shoes, but have been very, very happy with everything else.
On the rare occasions (2 of them) that I didn't like a style or fit, their return policy was easy and generous. I very much recommend this company.

Alec
Hylete removes all negative reviews from their website
So they have no credibility.

Ziva P
I needed to cancel the order I had JUST place yesterday immediately AFTER I had placed it and got the run around online as they do not have a real human customer service dept.
Today I got a notice via email that my order that I attempted to CANCEL has shipped.
I am beyond pissed off.
What a nuisance.

Steve J
Horrible Customer Service - The Absolute Worst
I am a personal trainer and started using Hylete gear because the company I am certified through uses them for their apparel. I really liked the gear and wanted to start selling customers on the quality (much like Under Armour and other companies). Hylete also has an online community where people get to share their photos while wearing Hylete gear. I figured I could use this to really bring customers who work out together into a warm community of trustworthy clothing and good people.
Upon ordering gear, I immediately started getting investor emails asking if I wanted to invest in the company. Not the end of the world since there was no pressure or sales pushed on me, but it lays a foundation for how they operated. Second, I started submitting photos to the online community and never got accepted. None of them have ever been put online. All of my pictures were tasteful and showed the clothing with the Hylete logo showing, but never accepted.
I sent questions to the company and they gave me a set of rules and guidelines about what is required for approval. My pictures complied with these guidelines, but amazingly, several of the photos that are online DO NOT comply with these guidelines. They also asked me to submit my photos again even though I submitted them numerous times already.
I refused to submit them again until they answered my questions. If my pictures comply with the community standards and got rejected, but many photos that made it clash with policy, then I don't want to submit any more photos until Hylete can explain themselves – the bias.
My emails keep getting transferred to new people in the company, and none of them will address my questions or concerns. Even more curious is that each new person in the company has the same Outlook photos. Sounds like some automated system with no personal touch. This is now at the director level and after asking numerous questions to be answered about policy, the only thing she wants is to see my photos. Nobody will answer any of my questions about how customers are treated and how they are evaluated to be a part of the Hylete community.
Funny thing about this is that I logged onto the website the other day and there were 12 different pictures of the same woman in different poses, but they won't let other customers who really love their gear be a part of that community. She must be an investor, huh? If that is the case, then it is truly sad that Hylete only lets people who invest be a part of their family. Maybe I'm wrong about what I just said, but nobody at Hylete will talk to me about their selection process to validate the reasons for so many photos out of compliance.
This may seem like a trivial review, but we are living in a customer-centric world. When a company develops an online world/community and asks people to join, it makes customers feel like they are a part of something special. But when the company picks and chooses some people for acceptance and ousts others with no viable reasons and no answers to the questions as to why, it makes us wonder what we did wrong. All I wanted was to be a part of a community I was proud of, but I was one of the people who was rejected.
Online communities that share ideas and passion shouldn't be a members-only environment. We should all get our chance to be part of a family.
Truly sad.

SGard
Poor Quality - They will not post negative reviews on their website!
I purchased a pair of the Nimbus Capri pants and after wearing them about 3 times, the stitching started to come out. The company was hounding me to write a review, which I finally did. I was completely honest that while I loved the material, the quality may be lacking.
Not only did they not post my review, I've heard absolutely NOTHING from them regarding my issue with the pants.
I have other pieces of clothing from this company that have worn fine with no issues but I'm disappointed that they deleted/didn't post my review. I don't feel customer reviews should only include the positive ones!

Glen E
The worst garments at ridiculous prices
Don't buy from this company - if you charge top dollar give top service and a superior product

U.I.
Still awaiting my backpack
I placed an order for a backpack on December 31, 2017. Today is January 9th, 2018 and I am yet to receive my order. I have sent 2 e-mails, a Facebook message, an Instagram message, a Twitter message, left a voice mail and not heard from someone via either of those platforms.
I received an e-mail from HYLETE on January 2nd, 2018 stating that my order has shipped. That is not correct because DHL advised me that they have not received any order from HYLETE.
At this rate, I do not know if I will receive the backpack before my trip in February 2018. It is absolutely sad considering that the product as advertised will work for my needs. I am helpless on what to do at this point.

EMN
Excellent Customer Service
EXCELLENT Customer support and product quality. Twice I returned an item (free return shipping label) and it wasn't received back to their warehouse in a timely manner. I contacted them both times through email and both times I was immediately issued a refund and the replacement item shipped out and receive within a few days. I have been extremely satisfied with their customer service!

Anonymous
Returned some items because of size, 6 weeks later and still no credit. Customer service is non-existent. The clothes I did keep are cheaply made and not worth the price. never again.

Brad M
HORRIBLE (IF ANY) CUSTOMER SERVICE
Will never purchase anything from this company again. Trying to return and website doesn't work nor does anyone answer the phone at this place. Recording sounds like its from a 1980's answering machine.
Absolutely terrible.