Hydroviv Reviews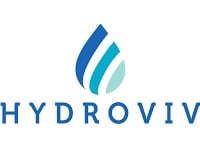 Hydroviv is company that markets a line of water filters which they state are unique in that they analyzes water quality and deals with water quality issues on an individualized basis.
The company's products were featured on a Shark Tank episode.
How Does it Work?
Hydroviv offers a large line of personalized home water filters. One of these is the under sink water filter.
These are designed and optimized based on your city's water quality data, but can also be fitted to sinks that draw from well water, too.
The under sink water filter also has NSF certifications and can remove lead, arsenic, PFAS, chromium 6, VOCs, and other dangerous chemicals.
The filter also offers easy installation. You can install it beneath your existing faucet in just fifteen minutes with basic connections that screw right on.
They won't damage your plumbing and they can fit under any style of sink. Yes, you can use a Hydroviv filter even if you have a sink with a built-in garbage disposal!
You should also consider the shower filter. Although it's not the least expensive shower head water filter you'll ever find, the ClearRain shower filter can be installed in less than five minutes and is just 5.5 inches long.
It can be used for up to 12 months before a replacement filter is needed. It's made in the United States with NSF-certified materials, too.
Finally, the refrigerator water filter connects to the waterline of your refrigerator via a braided stainless steel line or plastic tube and screw-on ¼ inch compression connections. It's easy to install and is proudly built by Hydroviv "Water Nerds" in Washington, DC.
What do all Hydroviv water filters have in common? They utilize unique technology to purify your water, combining different types of filtration media to remove toxic chemicals.
It's not the same as reverse osmosis, which requires you to drill holes in your countertop and drainpipe. Instead, you can install and change filters yourself instead of having to contact a professional.
Not only that, but Hydroviv's filters won't impact your flow rate. Often, whole house filters choke off the water and make it hard to get a good, steady flow of water. That's not the case with this product.
Cost and Price Plans
The product prices vary. For the under sink water filter, you will pay about $189.99. The shower filter is $89.99 and the refrigerator filter is also $189.99.
Customer Reviews & Complaints
You won't see many complaints regarding the Hydroviv filter, but one of the most common complaints has to do with the frequently asked question - "does Hydroviv remove fluoride?"
Unfortunately, Hydroviv does not remove fluoride because this would compromise its performance against other contaminants, like arsenic, lead, VOCs, PFAS, Chromium 6, and other contaminants.
Competitors and Alternatives
When you are looking for a new water filter for your home - regardless of whether that's for your sink, shower, or refrigerator - you'll have plenty of options to consider. Two of the big players in the game are Brita and Zero Water.
When you are comparing Hydroviv vs. Brita, the main thing to know is that this filter probably isn't as effective at getting contaminants out of the water.
Since the Hydroviv is a carbon filter, it will allow the contaminants to be exposed to the filter media for a longer period of time. The filtration level is better, although Brita filters work more quickly and are less expensive and permanent than Hydroviv filters, for sure.
Another option is Zero Water. When comparing Hydroviv vs. Zero Water is that Zero Water is a pitcher that is designed to remove dissolved solids in your drinking water.
Zero Water is not meant to be used for shower water or refrigerator water, but it can still be an effective way to get rid of things like dust and rust in your water that you probably don't want to be drinking.
Customer Service
If you need to get in touch with their customer service department, you can do so by emailing [email protected] The website has a live chat feature, too, and representatives who will answer your call from their offices in Washington, D.C.
The company also has a toll-free phone line that can be reached at (800) 676-9312.
All filters are backed by a 30-day money-back guarantee and a five-year warranty.
Where to Buy?
You can purchase these water filters directly from the manufacturer as well as on Amazon. You might be better off buying direct, though, so you can customize your filter based on your water type and needs.
The Bottom Line
If you rely on the tap water in your home, investing in a water filter is a good idea, but unfortunately not all water filters do an equally good job at handling all different kinds of contaminants.
Sadly, tens of millions of households in the United States have contaminants in their water that far exceed public health recommendations.
Your water filter shouldn't take a one-size-fits-all approach to those contaminants but should instead make it easier for your water to be purified.
If you're sick of the one-size-fits-all approach that most water filters take in purifying the water in your home, it might be time to give Hydroviv a try.
This company specializes in tailormade drinking water solutions so that you don't have to worry about harmful chemicals in the water you use on a daily basis. Plus, they're easy to install and last for quite some time.
If you have any experience with Hydroviv or their products, please leave your reviews below.
You may also be interested in
Hydroviv Customer Reviews

Ti
Avoid--Horrible Customer Service
Hydroviv's customer service is perhaps the worst customer service I've ever encountered. I asked them what size fittings were on their product, because I knew I had to hook it up to a nonstandard (british) plumbing system. They responded and CONFIRMED a pipe fitting. So I bought an adapter that fits for what they confirmed. The product shows up, it doesn't fit the adapter. I try calling them, they tell me they can't take calls and redirect me back to email. So now I have a $175 brick because I can't hook it up to my local plumbing, and they will do nothing to help. They can't even give me a McMaster part number to fix my situation... I've heard they even charge a "restocking fee" if you have to return. I hope they go out of business, they don't deserve to exist.

Jana C
Be aware before buying these filters , you will definitely need a Plummer , also before you buy the product make sure the size of your pipes are the same size of the filter pipe connections. you might have to buy extra pieces to adapt the connections, in my case I won't be able to use them because of the pipe being a different size of the filter pipe and connection. I was advised from my Plummer to return the filters because he needs to change the whole pipe of my kitchen before attaching this filter.
Also, when it comes to returning it, HYDROVIV CHOSE NOT TO cover the shipping. I asked to speak with a supervisor multiple times and never got a reply from the person Incas dealing with regarding my situation. You will have to pay out of pocket , shipping cost me $63.65. In the end, I spent money with Plummer and shipping plus a lot of time trying to figure this out and was left with nothing in return from the company. Also, HYDROVIV customer service phone number does not take any calls.
It's very strange they only have message and email to contact the customers and most of the emails I received were an automatic response. in my opinion, I'd recommend it's better to find a company that comes to your house or local company that you can drive to the store in case if you have any problems like the ones I encountered.

Karen S
Hydroviv under sink filters
I have had my Hydroviv under sink filter for two years. My drinking water taste great. So glad I bought it. Money well spent. JRH