Hubzu Reviews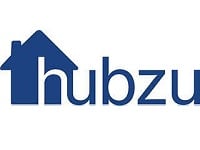 Hubzu is a real estate listing website which specializes in bringing "buyers and sellers together in a transparent marketplace" that focuses on homes for auction, short sale, or other specially discounted real estate.
How Does Hubzu Work?
The feature that makes Hubzu.com different from other, standard real estate listing websites is the fact that they are specifically focused on homes that are bank owned, short sale, and pre-foreclosure.
In other words, properties in which the sellers are particular motivated to move them off the market quickly, often resulting in "good deal" pricing opportunities for buyers.
Users are invited to create an account in order to browse their offerings, mark their "favorites," and then receive updates regarding that property.
You can also use the website to schedule a visit of the property, or to make an official offer on that property. In fact, the entire purchasing process, from negotiating price to finalizing contracts and payments, can be done through the Hubzu.com website.
This website also facilitates real estate auctions, and offers their buyers and sellers a variety of tools to make the auction process better for all parties.
Sellers can set a "reserve price," which is the lowest minimum price they will accept for a property, as well as an "Own It Now" price, which is the offer that the seller will immediately accept and which will end the auction immediately.
Buyers have access to the "Auto Bid" feature, which allows them to participate in the auction without actively watching it the whole time.
You choose the increments of higher bids to be placed whenever your bid is beaten, as well as a ceiling amount that your Auto Bid will not go past.
Cost & Price Plans
Using this website is completely free of charge.
However, if you do successfully purchase a property through this website, there will be some Hubzu fees applied during the closing process, including a Technology Fee of $299, which covers the costs of our technology platform and related services, and potentially a Buyer's Premium fee, depending on the property you purchase.
Refund Policy
There is no real Refund Policy available for a website that simply facilitates real estate purchases, especially since they do not require any fees to create your account, participate in auctions, or make offers on traditional sales.
Customer Service Contact Info
Customers who have questions, concerns, or complaints they would like to direct to their Customer Service team can contact them by phone at 855-882-1314, by email at [email protected], or through their Live Chat feature when it is available.
Reputation
There are some criticisms of this website and some observations which have been repeated throughout numerous reviews of this website which should be addressed for the consideration of potential customers.
It is important to stress that the properties found on this website will need work, and in most cases these properties will need significant work – that is why they are being listed at such discounted prices.
The failure of Hubzu.com to clearly communicate the extent of the poor state of individual properties seems to be at the heart of most of the complaints.
What seems to happen is that people bid on properties, make the highest bid to end the auction, and then actually go see the property and pull out of the deal because they were not prepared for the bad shape of the property.
This results in buyers on the site seeing properties that they had previously bid on in auctions being re-listed just a few days or weeks later, which is a frustrating experience for many people who are prepared to do the work involved in fixing up a property as long as they can purchase it for a reasonable price.
So if you are considering buying a property on this website, it is important to understand what kind of real estate you are dealing with, so that you are not wasting your time or the time of other potential buyers.
Competitors and Alternatives?
There are many, many different websites dedicated to real estate listings, including those that focus on listings that are up for auction or have other special circumstances, like Auction.com, BuyDistressed.com, UltraForelosures.com, and many others.
If you have any experience with Hubzu or their services, please leave your reviews below.
You may also be interested in
Hubzu Customer Reviews