HotelPlanner Reviews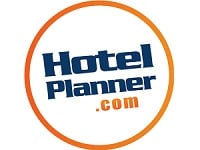 HotelPlanner is a travel website which says that they are the leading provider of online services to the "global group hotel sales market," meaning that they assist people who are looking to arrange hotel stays for groups.
How Does it Work?
The website promises that they can arrange hotel stays for any type of group, from business meetings or conferences, to traveling sports teams, family reunions, weddings, tour groups, non profit, charity, or any other type of group.
HotelPlanner.com says that they can ensure the lowest possible rates for group hotel stays because their customers receive quotes directly from the hotel sales managers themselves, and not quotes which are automatically processed by a website.
If you do not receive the lowest possible rates that meet all the criteria you provided to HotelPlanner.com, the website promises that they will pay for your hotel room. For specific details regarding this policy, you'll have to contact their Customer Service.
All you have to do to secure a quote is go to the website, submit your destination, your arrival and departure dates, the number of rooms your group will need, and the type of group you are representing.
You can also search for a meeting space by submitting your destination, the length of time you'll need the meeting space, the room layout and time of your rental, the number of people attending the meeting, the hotel rooms needed, and the size of the room you'll need.
HotelPlanner.com also offers free rooms for the coordinators of the groups that book through them, as well as discounts for any group which requires an extended stay.
Customers who have complaints about the arrangements of the rooms being booked should address those complaints to HotelPlanner.com and their staff, while any problems encountered during the stay itself or at the hotel should be brought to the attention of the hotel staff, so that problems can be addressed in a timely manner.
If you have any experience with HotelPlanner.com or their services, please leave your reviews below.
HotelPlanner Customer Reviews