Honeyfund Reviews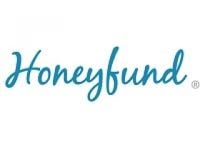 Honeyfund is a company that provides couples with a place to register for honeymoon related expenses and activities, as well as share these registries with their guests.
How Does It Work?
According to their website, the creators of Honeyfund.com wanted to work with a free honeymoon registry when they got exchanged, but the only registries available on the market at that time were complicated and expensive.
To solve this problem, they decided to create Honeyfund, a free registry that couples can create and then share with their wedding guests quickly and easily.
Wedding guests will then be able to choose the activities or travel expenses they would like to contribute to, print out a certificate explaining their contribution, and then bring the certificate to the wedding along with the necessary cash or check.
They also provide their couples with an option to upgrade their Honeyfund account in order to allow their guests to purchase their gifts using credit cards, PayPal, or WePay.
Cost/Price Plans
As mentioned above, Honeyfund was designed to provide their customers with a free place to register for honeymoon related expenses, so there customers will always have an option to create a completely free registry.
They do, however, also offer Honeyfund Elite which provides customers with their choice of design templates, cover photos, photo slideshow and registry items, password protection, no ads, and more for $39.99.
Upgrading to this package also allows weddings guests to use credit cards and WePay or PayPal to purchase their gifts, though these payment options will result in a 2.8% plus $0.30 fee per transaction to the wedding couple.
Refund Policy
Because this company does not actually collect payments from your wedding guests they also do not provide their customers with a Refund Policy.
If you pay for one of their upgraded packages but feel as though there was something lacking in your service, you can contact their Customer Service team and explain your circumstances to see what kind of assistance you can get.
Customer Service Contact Info
Customers who would like to contact Customer Service with any questions, concerns, or complaints can do so by submitting them directly to their website through their Contact Us link.
Reputation
This company appears to receive positive reviews from previous customers who have talked about their personal experiences with this service on different wedding forums, and since it is available in a free format prospective customers should feel comfortable checking this service out for themselves.
The one thing that couples using this service need to be aware of, however, is that most travel expenses must be paid for in advance of the wedding so couples will need to be able to pay these expenses on their own and then ultimately they will be "reimbursed" by their wedding gifts.
This means that couples will have to be thoughtful and careful about how they plan their honeymoon because there is no way of knowing in advance exactly what will be paid for by your registry.
Competitors and Alternatives?
There are actually many different mobile apps and services that are geared toward helping people with different and unusual registries, or just registries where customers can go to one place and find what they need.
These include Zola, Tendr, Traveler's Joy, and Honeymoon Wishes, among others.
If you have any experience with Honeyfund or their services, please leave your reviews below.
Honeyfund Customer Reviews

D B
Honeyfund leaks your card details and personal info
I tried to send a wedding gift using paypal which was declined. Then I tried making the gift using my debit card, again declined. Few hours later I received suspicious email holding all my personal info and card details stating that in few days I will be charged certain amount.
I am incredibly careful how I share my card details and always use paypal if possible. I am 100% sure my details got leaked on this website and it is not fun

Kathryn O
I got honey fund thinking it would be really easy and stress free, however, it was the opposite. Before doing ANYTHING with Honeyfund, READ THE FINE PRINT!
I apparently didn't save my PayPal account when I signed up so it auto-switched me to gift cards, meaning you can ONLY use selected gift card companies to use any of that money. Which isn't the biggest problem, but pretty inconvenient. We then ended up using the rental car option on there "Trip Gift" and redeemed one gift card.
Once you redeem it, there is nothing you can do to get that money back, or so says honey fund. So I try to rent a car, they are 3x more expensive than what I found on my own, literally $300 more than what I found, but okay, we just did it since it was all gift money towards a car. Well, we had to split up the rental cars because they only allow you to redeem 2 gift cards at a time, which wasn't written there, and honeyfund will only allow you to redeem $50, $100, $250, so we ended up having to put in $400 towards this card... so we rented a car for 3 days, had to drop it off and immediately check it back out for 2 more days because of that.
We also had to pay extra out of pocket because they wouldn't allow you to rent a car with only the gift cards. Which again, isn't the worst, but VERY inconvenient. Then we fly all the way to our destination and get to the rental car company only to find out that this website is a British based company so we had to provide British documentation in order to get the car. So not only did we pay out of pocket for just renting this car, we are now $400 out of pocket because we had to cancel that reservation, cannot get our money back, and had to rent an even more expensive car because it was on site.
I will NEVER RECOMMEND THIS WEBSITE TO ANYONE! If I could put zero stars, I would.