HomeToGo Reviews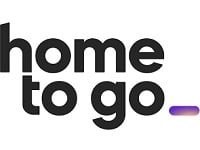 HomeToGo is a vacations rental search engine that aggregates results from some of the largest travel listing platforms in the market (Booking.com, VRBO, Vacasa, etc.) allowing users to search inventory across multiple platforms at one time.
How Does HomeToGo Work?
The advantage of using an aggregator site is that users can compare prices from multiple platforms for the same property.
Find exactly the vacation rental you're looking for by searching up the place you plan to stay. If you just want a vacation but aren't sure where to go, that's okay too. Click on the HomeToGo inspiration link to get an idea.
You can get as specific as a romantic place to stay, or even a place for a surprise event. Either way, once you have your place in mind, all you need to do is click and book your trip.
Clicking on the link before you're redirected to the partner's website where you'll complete your booking. HomeToGo also has a mobile app that has all services available.
Cost and Price Plans
If you use HomeToGo, they claim that you'll receive 40% off by booking through them. The price you pay depends on what you end up booking however, and which website you eventually book through.
Using HomeToGo may help you find a good deal that you wouldn't have found otherwise though, and the actual searching service is completely free.
Customer Service
After you find the place you want to book, you're redirected to a partner's website. From that point on, nothing is done at HomeToGo.
You'll get your confirmation from the partner's website, and cannot cancel your booking directly from HomeToGo. All detailed information is on the website you make the actual booking on.
In case there's a price discrepancy, always refer to the partner's website. HomeToGo does sometimes experience errors, so if you come across one, you can always contact them at [email protected]
For questions about the actual booking, email [email protected] Once the booking is done, you'll have to email the partner for more details.
Customer Reviews & Complaints
Some people aren't blown away with HomeToGo.com, largely because despite their claims, they aren't even part of the top online travel agencies.
In fact, many reviews are actually negative, claiming that the company is not a real company and only took money from them.
One of the biggest problems people have is that the prices are not consistent at all and the advertising is completely false. Most people review HomeToGo negatively, although a few people did like the service.
They find that they're able to find a place to stay in another country without wracking their brains. They have even searched up very specific requirements and still found a suitable place to stay.
Competitors and Alternatives:
If you're one of the people who isn't all too impressed with HomeToGo, there are a few other travel options available to you.
Try out another online search engine like Airbnb, which is one of the largest search engines for vacations out there.
There's also homeaway.com. They'll show you trending locations, along with reviews right on their front page.
You can also try FlipKey.com, another vacation rental spot that will help you with inspiration before you book.
HomeToGo Vs Airbnb
You've more than likely heard of Airbnb before, since they're one of the largest and most used search engines. Many people use it, but how does HomeToGo stack up vs. Airbnb?
Well, they do work similarly, but Airbnb allows you to search for a place to stay based on the experience you want to have or the restaurants you want to go to as well. Set the language and the currency you want to pay to find your ideal vacation accommodation.
Where to Buy?
If you're looking to book your vacation location on HomeToGo, all you have to do is head to their website. You can click on any one of the locations to find a booking, but remember that you will be booking directly on the partner's website, not on HomeToGo.
The Bottom Line
It's stressful to get all of your information together for a trip. The vacation might be fun, but you have to do a lot of work before you get there.
If you're thinking of booking a trip in a location you haven't been to before, try out HomeToGo to find just the right place to go. No matter what you're searching for, you have tons of options to choose from.
If you have any experience with HomeToGo or their services, please leave your reviews below.
HomeToGo Customer Reviews

Mary C
I have yet to rent using Home 2 go but have been browsing their site for weeks trying to plan a month long trip to 3 countries. This is my experience this last week.
I found what looked to be the perfect place at a great price in London, Saint Pancras to be exact. This is far from my first trip to London and the pictures of the exterior did not seem to match the area at all. So I decided to message asking for more info and maybe even the exact address and some other pictures.
They couldn't give me the address until I booked and it was confirmed, thats normal but still something seemed not right. What they did send me was a list of things that were walking distance from the home. Things like Russell Square Underground Station - 4 min walk, Marquis Cornwallis Restaurant - 2 min walk and so on.
Even triangulating all these landmarks nothing in the area resembled the home they listed to rent in that spot. I turned to the locals in my trusted London tip site. I explained what I knew and posted pictures of the place and within 2 minutes I had my answers.
Thanks to google images we found out this home they are claiming is in Saint Pancras within minutes walk of all these places is actually located on the edge of Dartmoor National Park in Devon.
That is 236 miles away or a 4 hour drive!!! Far far from London where they say the home is located. Contacted them again requesting to see pictures of the actual home they claim is in Saint Pancras and have been ignored.
Beware and do your research. Skip Home 2 go and use Holiday Lettings

JANE W
Terrible company to deal with buyer beware. Booked and paid for a holiday to Darwin, they then cancelled my booking and I have to wait for 10 weeks to get my money back and have had to rebook and repay for the same holiday at an extra $1000.
No telephone number to call, no reply to my emails, no complaints procedure and given they are a a German internet search engine site your own consumer right in your country may not protect you against them

Jacqui B
I had to cancel my vacation. I gave them a 3 week notice of needing to cancel. I canceled on the reservation site and sent them an email. They turned around and took my money out and never canceled it. They are a rip off.