HomeToGo Reviews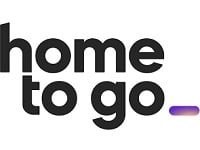 HomeToGo Review: Is it Legit?


HomeToGo is a vacations rental search engine that aggregates results from some of the largest travel listing platforms in the market (Booking.com, VRBO, Vacasa, etc.) allowing users to search inventory across multiple platforms at one time.
The platform offers a wide range of properties, including apartments, houses, villas, and even treehouses or castles.
How Does HomeToGo Work?
HomeToGo is a kind of aggregator search engine for vacation rentals, allowing users to find and compare accommodation options from various providers in one place.
An advantage of using an aggregator site is that users can compare prices from multiple platforms for the same property.
HomeToGo's search filters enable users to refine their search based on preferences such as location, price range, number of guests, and desired amenities.
Additionally, users can benefit from HomeToGo's "Smart Sorting" feature, which helps identify the best deals based on factors like price, rating, and distance.
Is Home To Go Legit?
HomeToGo is a legitimate and reputable vacation rental platform that has been in operation since 2014. The company is headquartered in Berlin, Germany, and has expanded its services to over 200 countries.
HomeToGo partners with numerous vacation rental providers, including major players like Airbnb, Booking.com, and Vrbo, ensuring a diverse selection of properties.
As with any platform, it is essential for users to exercise due diligence when booking accommodations and to read reviews from previous guests.
How Does Home To Go Make Money?
HomeToGo primarily generates revenue through a commission-based business model.
When a user books a vacation rental through the HomeToGo platform, the company receives a commission from the property owner or the vacation rental provider.
The commission rates can vary depending on the partnership agreements between HomeToGo and the various vacation rental providers they work with.
In some cases, HomeToGo may also earn revenue through advertising or featured listings, where property owners or vacation rental providers pay a fee to have their properties prominently displayed or highlighted on the platform.
Customer Reviews & Complaints
Overall, Home To Go enjoys mixed to positive feedback from users, though reviews can range from the extremely positive to negative, highlighting different aspects of the user experience.
Positive Reviews
Many users laud HomeToGo for its wide array of accommodation options worldwide, making it easy for them to find something that suits their preferences and budget.
The interface is also praised for its simplicity and user-friendliness, which makes the search and booking process relatively straightforward.
Customers also appreciate the platform's comprehensive filtering and sorting options, which help narrow down choices based on specific needs like location, price range, amenities, and more.
This feature is particularly beneficial for those with specific requirements or preferences for their accommodations.
Users also commend HomeToGo's customer service team for their responsiveness and assistance with issues that may arise during the booking process.
Many customers mention the prompt and helpful responses they've received when facing issues or seeking clarifications.
Negative Reviews
A common concern revolves around discrepancies between the listed property details and the actual accommodations.
In some cases, customers have reported finding the state of the property to be different from what was presented on the platform.
Cancellation and refund policies have also been a point of contention for some users.
There have been instances where customers faced difficulties with cancellations or did not receive a full refund following a cancellation.
Another pain point for some users is the fact that HomeToGo sometimes redirects to the provider's website for final booking.
This sometimes leads to a price increase or additional fees that weren't clearly indicated on HomeToGo's platform, causing confusion and frustration.
Competitors and Alternatives
HomeToGo's most significant advantage is its extensive database of vacation rentals and its ability to provide users with a comprehensive view of available accommodations.
While platforms like Airbnb, Booking.com, and VRBO also offer vacation rental options, HomeToGo sets itself apart by aggregating listings from these and other providers into a single platform.
This feature saves users time and effort, as they can compare various properties and prices in one place.
Other similar services, such as Tripping.com and AllTheRooms, also aggregate vacation rental options.
However, HomeToGo has a more extensive selection of properties and a more user-friendly interface, making it a top contender in the vacation rental search engine market.
The Bottom Line
Home To Go is a reliable and user-friendly platform that simplifies the process of finding and booking vacation rentals.
With its extensive database of properties and partnerships with major vacation rental providers, HomeToGo offers a comprehensive solution for travelers seeking a wide range of accommodation options.
Although some users have encountered issues with property discrepancies or cancellations, overall customer satisfaction remains high.
As with any online platform, potential users should exercise due diligence, read the fine print, and make use of previous customers' reviews to make an informed decision about using the service.
If you have any experience with HomeToGo or their services, please leave your reviews below.
HomeToGo Customer Reviews

Jen
I made a reservation. The additional fees were outrageous so I cancelled the reservation the SAME DAY. It is going on 3-months, 5-emails, 3-phone calls and I still do not have my refund of almost $1,000. I will never use them again.

L
I hosted through home to go…what a nightmare experience.
Website is very buggy… kept asking me to verify my account, which I did, but it kept saying failed.
Also, they didn't pay me after the first booking, so I cancelled the remaining bookings. They said he payment details were incorrect but they weren't…an excuse.
No reply at all from host-relations@, info@, partnersupport@ and no telephone support like air BnB.
Ridiculous company…avoid at all costs.

Irene B
Beware: Terrible company, DOES NOT TAKE RESPONSIBILITY FOR DAMAGES CAUSED DURING DELIVERY
BEYOND DISAPPOINTED WITH THIS COMPANY - WILL NEVER KNOWINGLY USE THEM AGAIN FOR ANYTHING! This company delivered my appliance and caused damages to the new floors that were recently installed. My claim was denied for no good reason (pictures were sent), they refuse to take responsibility for the damages and are super inflexible with very poor customer service. I've had numerous deliveries in my lifetime to date and have never experienced such disappointment and let down! Trust me on this one - if you find out that this company is delivering anything for you, stay away from them!!
I do not recommend this service. They and their partners AioSardenia are scammers. Hometogo is not responsible for anything. We booked a house in Sardenia and did not get a confirmation letter. We kept writing about this situation for 3 weeks and were ignored and insulted. They kept our deposit of 500 euros. If you don't want your money to be stolen and your holiday to be spoiled, never use this service.

Conor
Care through hometogo.fr.
Some sort of scam is in operarion.
Lost a lot of money through this.
https://home.tg/go/k657c3pp2

Mary C
I have yet to rent using Home 2 go but have been browsing their site for weeks trying to plan a month long trip to 3 countries. This is my experience this last week.
I found what looked to be the perfect place at a great price in London, Saint Pancras to be exact. This is far from my first trip to London and the pictures of the exterior did not seem to match the area at all. So I decided to message asking for more info and maybe even the exact address and some other pictures.
They couldn't give me the address until I booked and it was confirmed, thats normal but still something seemed not right. What they did send me was a list of things that were walking distance from the home. Things like Russell Square Underground Station - 4 min walk, Marquis Cornwallis Restaurant - 2 min walk and so on.
Even triangulating all these landmarks nothing in the area resembled the home they listed to rent in that spot. I turned to the locals in my trusted London tip site. I explained what I knew and posted pictures of the place and within 2 minutes I had my answers.
Thanks to google images we found out this home they are claiming is in Saint Pancras within minutes walk of all these places is actually located on the edge of Dartmoor National Park in Devon.
That is 236 miles away or a 4 hour drive!!! Far far from London where they say the home is located. Contacted them again requesting to see pictures of the actual home they claim is in Saint Pancras and have been ignored.
Beware and do your research. Skip Home 2 go and use Holiday Lettings

JANE W
Terrible company to deal with buyer beware. Booked and paid for a holiday to Darwin, they then cancelled my booking and I have to wait for 10 weeks to get my money back and have had to rebook and repay for the same holiday at an extra $1000.
No telephone number to call, no reply to my emails, no complaints procedure and given they are a a German internet search engine site your own consumer right in your country may not protect you against them

Jacqui B
I had to cancel my vacation. I gave them a 3 week notice of needing to cancel. I canceled on the reservation site and sent them an email. They turned around and took my money out and never canceled it. They are a rip off.