HomeLight Reviews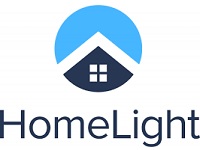 HomeLight is a company that states their aim is to help home buyers and sellers get the high quality information they require to find the right real estate agent for their needs.
How Does It Work?
According to their website, the creator of HomeLight.com was inspired because of his own terrible experience trying to find a real estate agent that he could trust and that was best suited to his needs.
When a business hires someone for a job, they require a resume. When a homeowner hires a contractor, they are able to ask for references.
But when it comes time to buy or sell a home, you are just supposed to pick a name off a website without any understanding of their background.
HomeLight.com wants to take the guesswork out of finding a real estate agent.
To do this, their website has more than two million real estate agents in their database and uses the data collected from more than 18 million transactions to match you with the right agent.
Their algorithm focuses on two primary components. The Relevance Analysis Ranking, which evaluates which agents have successfully advised clients similar to you, and the Real Performance Ranking, which uses statistical models to predict which agent will get the best results for you.
You will then be provided with a list of your best matches, and you can choose to meet with as many of the agents as you choose.
Currently, this service is available in a wide variety of metropolitan areas, including Atlanta, Austin, Boston, Dallas, Denver, Houston, LA, Miami, New York, Portland, Seattle, and other cities all over the country.
Cost/Price Plans
It appears as though this company's services are completely free of charge, and that the real estate agents listed on this website must voluntarily provide their information in the hopes of using this website as a beneficial resource for finding new clients.
Refund Policy
Because this company does not charge their customers any fees, they also do not provide any kind of Refund Policy at this time.
If you're a realtor or an advertiser that has paid fees to this company for any reason and you feel as though you've encountered a situation that justifies a refund of these fees, you should contact their Customer Service as soon as possible.
Customer Service Contact Info
Customers who would like to contact Customer Service with any questions, concerns, or complaints can do so by phone at 888-998-1909, by email at [email protected], or by submitting them directly to their website through their Contact Us link.
Reputation
There are not very many reviews of this website by customers at this time, but the few reviews available on real estate websites are very favorable about this company, what they are trying to do, and how they are going about it.
Since this company provides this service for free, it seems as though customers should feel comfortable trying this service for themselves.
Competitors and Alternatives?
There are many other services online which attempt to provide people with help during their real estate search, including those which can help with finding an agent, such as Realtor.com and Ideal Agent.
If you have any experience with HomeLight or their services, please leave your reviews below.
HomeLight Customer Reviews

John B
Just another way for someone to horn in on a money transaction. There's only one thing that truly sells a house and it's not the agent. It's price. The idea that only "the most experienced" agents work is a fallacy.

Doug M
I purposely did not put my address and phone number on their info request or house value. Within 10 minutes of clicking a button trying to find out information I get a call. The operator says the call is recorded. I said I wanted confidentiality and purposely didn't give information but based on my name a zip code I received a phone call. She stated the value of my house, remember I didn't provide my address, but she had it. She proceeded to ask qualifying questions. I wouldn't do business with these people and wouldn't recommend. They are harvesting leads for sales people. Sure enough sales people start calling. Don't use them unless you want to talk to annoying sales people.

Jacki S
I am a preferred Realtor with HomeLight.com, and the company does indeed work hard to match Seller clients with experienced professional Realtors with a great track record, and agents who are experts in the Seller's area of town.
It is expected that we get with a potential client just as soon as possible and do great follow-up. In order to remain a member in good standing this it is a requirement to meet - and exceed - the client's expectations.
I feel honored to be a member of the HomeLight team as a Realtor with Keller Williams Realtors Louisville East.