Hippie Butler Reviews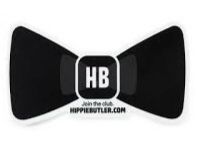 About Hippie Butler
Subscription services are all the rage right now. And we understand - we can attest to how thrilling it can be to receive a box full of goodies curated just for you. It seems like there is a subscription box for every type of person from the fashion and makeup trendsetter to the coffee snob or wine connoisseur, and now, there are even boxes designed specifically for the smoking enthusiast.
If you're new to subscription boxes, you might want to consider giving Hippie Butler a try. Here's what you need to know.
How Does It Work?
Hippie Butler is a service that sends a monthly box to smokers with all their favorite essentials including things like rolling paper, glass pieces, bowls, and lighters.
To initiate a customized smoking experience, all you need to do is choose from one of three themed box options – the Rollers Club, the Butler Box, or the Master Club. Subscriptions automatically renew monthly and can be canceled at any time. Additionally, they sell one time boxes that do not require a subscription and you can also shop their online store at any time – you can even download their mobile app to make ordering smoking necessities easy and convenient.
The Hippie Butler Box is an innovative concept, but are the products high-quality? Is the service good? Is Hippie Butler legit? Read on because we are going to take you through everything you need to know before becoming a customer!
Cost and Price Plans
The Hippie Butler subscription pricing structure varies depending on which box you select:
The Rollers Club Box costs $15.99/month and includes things like rolling papers, hemp wraps, pre-rolled cones, and other fun accessories.The Butler Box and the Butler Concentrate Box each cost $39.99/month and deliver premium items like torches, candy, stickers, cleaners, vaporizers, and more!
The Masters Box costs $139.99/month is for smokers who love the finer things in life and includes things like dry blends, accessories, concentrates, and other fun items.
You can also purchase various products from Hippie Butler's online shop at varying price points. For example, you can buy a mini bubbler for $15.00, a large grinder for $18.00, or a vaporizer in the $42.00-$599.00.
Competitors and Alternatives
If you would like a convenient way to get your smoke accessories, there are several other options.
For example, a popular alternative to Hippie Butler is The Weed Box, a service that differs from Hippie Butler in that there is no automatic billing because it is not a subscription service. The Weed Box creates a new box every month that contains rolling papers, cones, accessories, and glass pieces. You can also shop their online store if you wish to purchase past boxes like The Dab Box for $59.99 or the Premium Box for $29.99, along with other smoke products. The Weed Box seems to have been well-received online, with the blog Hail Mary Jane calling it the most convenient weed box.
Another option is Cannabox, a subscription service that sends you 6-9 of their favorite items including rolling papers, t-shirts, accessories, and books. They also have a rewards program that allows you to earn points and save money when you shop in their online store. Cannabox offers several pricing options – their monthly plan costs $30.99. If you sign up for a three-month plan, however, your cost comes down to $29.99/month, while a six-month plan brings your cost down to $28.99/month.
You can also purchase a one-time box for $35.99. Cannabox reviewers seem satisfied, saying things like "100% happy with my purchase," "I love the bong! It's cute, small, and works great," and "I love how fast my items came!"
A final option is the SensiBox, a company that strives to serve as a personal shopper for all your smoking needs. They send customers fun, original, and high-quality items. SensiBox offers two membership options – the SensiBox Original costs $38.00 and includes seven themed items, while the SensiLight cost $23.00 and includes five items including a smoking piece.
SensiBox has earned rave reviews at sites like Cratejoy, where customers say things like "I was very pleased to find more than just essential smoking supplies," "Very impressed with the quality of the products," "Love it, worth every penny," and "This box exceeded my expectations."
Customer Service
If you need to contact the company, you can call their customer service number: 888.803.8013 or email them at
[email protected]
If you have any experience with Hippie Butler, please leave your reviews below.
0 'Hippie Butler ' Reviews