HipCamp Reviews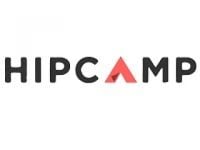 HipCamp describe themselves as the most comprehensive database of camping sites on the internet, as well as a place where private land owners can use their land to earn money beneficially.
How Does HipCamp Work?
According to their website, the creators of HipCamp.com believed that it should be much easier to find a single place where campers and lovers of the outdoors could find interesting and fun places to camp all across the United States.
Because of this, they created a database of all the National, State, Regional, and Army Corps parks in all fifty states, resulting in almost 300,000 campsites spread out across the US.
But HipCamp.com says that the reality is that 60% of the land in the United States is privately owned, so in addition to creating a database of these already established parks and campgrounds, they also provide a place where people can list their privately owned land as a place for campers to enjoy and so they can make extra money.
HipCamp says that giving people a way to use their land in order to make money without developing it, but rather in an environmentally responsible way, helps people feel motivated to keep their land protected.
In this way, they hope to not only provide useful tools for people who already love the land, but to inspire a new generation of people to feel connected to the world around them.
Using their website is very simple. All you have to do is input the zip code of the area where you are hoping to camp and they will show you all the available sites in that area.
You can choose to only search their land sharing properties, if you are specifically interested in unusual and more unpopulated camping options.
Cost/Price Plans
Using this website to locate campgrounds and parks is completely free of charge, and website users that refer HipCamp.com to private landowners who may be interested in signing up for their land sharing opportunity will receive a $250.00 credit when the land owner agrees.
Refund Policy
HipCamp.com does not provide their own personal Refund Policy. Instead, the people that use their website to find and reserve campgrounds will need to follow the established policies of the campground, park, or land share provider that they do book their reservation with.
Customer Service Contact Info
Customers who wish to speak with Customer Service about their questions, concerns, or complaints can do so by email at [email protected] or [email protected], depending on your issue, or you can use their website's Live Chat service when available.
Reputation
While there are not many reviews of this website from people who have successfully used their tools to book campsites, there are a variety of reviews from travel blogs and websites, all of which are very positive about this website is attempting to do and what they offer their users.
Competitors and Alternatives?
If you are happy camping at a traditional campground, National, State, or Regional park, there are many other websites that will help you find available campsites as well as pricing and reservation information.
If you have any experience with HipCamp or their services, please leave your reviews below.
HipCamp Customer Reviews