HeedYou.com Reviews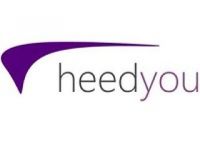 HeedYou.com is a paid-to-click website which promises people a way to earn money from home just by completing small tasks or doing basic internet activities.
HeedYou.com says that they were frustrated with all the other online websites which promised their members easy pay-to-click earning opportunities when really they were just taking advantage of their members. HeedYou wanted to provide their members with a real way to earn money.
This company also promises that all new members are able to join completely for free, as they don't believe that you should have to pay money in order to earn money.
How Does HeedYou Work?
Like most other PTC websites, members of HeedYou.com will sign into their membership account and see what websites and tasks are available for you to easily and quickly complete, and what the associated payments will be.&nbsp
&nbsp
Their members will be asked to go to various websites, click on advertisements, complete short surveys, and other basic activities in order to earn their money. You are also able to create a downline of earnings when you invite new members to join and they continue working earning money with this company as well.
Finally, HeedYou states that they provide their customers with an easily achievable minimum payout of just $1.00 in order to withdraw. They say that they keep their minimum payout low so that members know that they are dedicated to compensating you for your work.
The Bottom Line
Pay-to-click websites are a legitimate way to earn money online, but people should be aware that the money they earn from these programs will be minimal at best, simply because of the nature of this work.
HeedYou.com used to be known as Clicks-FX, and this is important information because currently, HeedYou is still so new that there simply aren't very many customer reviews available for this company.
Clicks-FX, on the other, appears to have lots of reviews and almost all of these reviews say the same thing – this company started out paying their members on a regular basis, but eventually moved into seriously delayed payments, with members regularly contacting Customer Service and getting no response, and then eventually they would stop paying their members altogether.
There is no reason to believe that HeedYou.com isn't going to go down the same road that they previously did with Clicks-FX, so prospective members would probably be better off just searching for a different, more reliable pay-to-click website to work with.
You may also be interested in
HeedYou.com Customer Reviews