Health Markets Reviews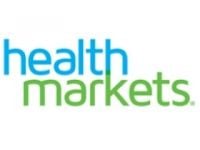 Health Markets is a independent health insurance firm that's licensed to market and sell health insurance in all 50 states.
How Does It Work?
HealthMarkets.com states that it searches more than 200 insurance companies and thousands of individual insurance and Medicare plans in the areas of Health, Dental, Vision, Supplemental, and Life Insurance.
Their website says that they work with more than 3,000 licensed and knowledgeable insurance agents, offer personalized phone assistance, and offer a "Best Price Guarantee."

This guarantee states that federal guidelines regulate that,

"premiums charged by a carrier for a particular insurance product must be consistent; regardless of whether you buy it from HealthMarkets Insurance Agency, from a competing agency or directly from an insurance carrier".

This means that you will pay the same premium whether you buy it from Health Markets, a competing agency, or directly from an insurance carrier
Customer Service Contact Info
Customers who would like to contact their Customer Service team with any questions, concerns, or complaints can do so by phone at 800-827-9990 or by submitting them directly to their website.
Cost & Price Plans
The use of HealthMarkets.com is free, as are the services they provide, the quotes you receive, and any information you receive from agents you are connected to through this service.
However, there are always fees associated with the purchase of health insurance, which you should carefully consider before agreeing to any contract.
Refund Policy
Because the services they offer are free, they do not offer a traditional Refund Policy.
Customers who are interested in a potential Refund or Cancellation Policy from the insurance companies themselves should speak to one of their representatives.
Reputation
Health Markets seems to have mixed reviews from customers, though this is not unlikely for websites that work with large, nationwide insurance companies or provide insurance themselves.
On Reviewopedia Health Markets has collected mostly negative reviews of HealthMarkets, with customer complaining about poor customer service and excessive marketing calls after submitting their personal information.
HealthMarkets.com has an A+ rating from the BBB, though the company has a rating of only 1/5 stars from 14 customer reviews there, as well as 22 customer complaints in the last 3 years.
Competitors and Alternatives?
There are many other websites that help people find insurance plans and quotes, whether they are an insurance provider themselves or simply a matching service.
One example that we have reviewed previously is DentalPlans.com.
If you have any experience with HealthMarkets.com or their services, please leave your reviews below.
You may also be interested in
Health Markets Customer Reviews

eddemayo
This company gets its leads from random telemarketing spam calls, beginning at 6 a.m. and continuing ALL DAY LONG. I would NEVER deal with a company that supports these intrusive, unwanted calls from India.

David
I'm going on Medicare next year so I'm researching my options. I entered my contact info and my phone immediately blew op - Both text and voice. I had to put my phone on airplane mode. I would never do business with a company that uses gorilla warfare as a marketing scheme.

Teresa
I signed my son up for insurance and David Carver at [email protected] was helpful but when i had questions and didn't know where to turn due to just getting the policy for my son he was nowhere to be found.
I reached out to him numerous times by text and phone and he would not return my calls. There was a time when i was over charged for a transaction due to paying one month prior and David said i would not have to pay the next month, however i was charged.
While trying to contact him numerous times he finally called me back and said i will look into it and get you a refund well that never happened. Beware customers working with him. the service truly was not good at all poor customer service.
When you pay for health insurance and have questions with a new policy the agent should be able to guide you in the right direction and he didn't not. Customer from Maryland.

Emma L
Kristen Sees, Burleson, TX - you've been warned.
If you are looking for supplemental Medicare Insurance - go to another broker or find a website. Medicare is a government program that is no compete insurance. I'm in a <65 yo demographic, so there is only one supplement option available. A broker is supposed to partner with you, to guide you through a very confusing time, after waiting 25-months for benefits to begin.
I reached out to Kristen, had one consultation over the phone and felt rushed and unclear about deductibles and how this would work and was told to put my doctors into the healthmarkets web site and to let her know which insurance I wanted. It was disappointing from the start, but let me tell you.....June 1st I was able to present my insurance card and Medicare card and step up to the doctor to find out that Medicare is used secondly and not as primary insurance. I was turned away for a MRI as the supplement insurance was not accepted, and the "supplement will be used first".
I called Kristen"s Office twice while I was at the doctor. On the 3rd call, the receptionist told me Kristen was just walking into the office and she would put me on hold and go clarify my situation. I advised the receptionist to let Kristen get a coffee and sit down and to call me back, but I was waiting in the doctors office. After a half hour, I called back, got voice mail. I called back several times over several hours and at 4:28pm Kristin answered the phone and explained to me that she was in a "very important meeting all day and she kept hearing the phone ring and she had associates interrupting the meeting to advise that I was calling, AGAIN".
I explained I was IN the doctors office at the time of the first morning call and the receptionist advised me she was going to seek an answer and call me back. I graciously stepped back and said let her get settled and I did not have a call back. Kristen advised me that "I'm not her only customer and she didn't appreciate that I called a dozen times for a non-emergent issue".
Well, to me it was. I was standing in the doctors office using insurance for the first time, being told that I would have to cash pay before the MRI could be done. I STILL don't know how the insurance works. I'm finding out as I work with doctors offices and have read through the insurance paperwork that comes with coverage, but as for personalized service, and someone that CARES and will take the time to answer questions and be simply polite, this is NOT your go to agency. Find a different broker if you need personalized care. Or just go to the sites and find a FREE supplemental policy yourself.
Yes, some are free. Some have a coast with lower deductibles etc, but it's all explained much better on an impersonal web site than to deal with someone that doesn't appreciate the business we provide to brokers that have to compete against the full service internet. Ms. Sees is the exact reason small business is being lost daily to the internet. Such a disappointment.
You've been warned. A simple voice mail on the phone to inform clients the entire office would be held up in a meeting all day would have been better customer service than hearing the phone ring a dozen times as a "distraction" and doing nothing to even try to defuse an obvious issue a client was having. Find. Someone. Else.

Chad W
Hard to believe how incompetent they really are!
Regarding Zeke Hart of "HealthMarkets":
1. Signed me up for the wrong dental insurance, so now I'm stuck with a toothache and a $300 bill.
2. He kept saying he couldn't fix the problem because "they wouldn't call him back".
3. My tooth problem could have been easily fixed with no pain or suffering, but I had to wait months trying to get Zeke to do his job.
4. Eventually my tooth got so bad and painful I had to go to the dentist without insurance.
5.HOWEVER, IT TOOK ME ONLY 10 MINUTES ON THE PHONE TO FIX THE PROBLEM, AND THE DENTAL INSURANCE COMPANY EVEN GAVE ME RETRO-COVERAGE FOR THE DENTAL EMERGENCY.
5. Understandably, the dental insurance company could not go back three months retroactive, so I'm still stuck with a $300 bill for the initial visit.
6. During my initial visit with him, he also tried hard to sign me up for insurance I did not need.
I CAN'T EXPLAIN WHY ZEKE PUT ME THROUGH THAT KIND OF PAIN AND SUFFERING (AND A $300 BILL) FOR SOMETHING THAT COULD BE FIXED SO EASILY IN 10 MINUTES!!!

Blake
Scam Insurance I never applied for
I used this website to find temporary coverage for health insurance last year. Ended up going through a different company.
Now, I check in my spam folder, and I have emails from someone in this company talking about an application I submitted for Life Insurance (which I never did and I definitely never submitted anything this year, either) and how they were in the process of setting up that policy.
No idea where this came from or why, but I have several emails from them in my spam folder over the last 2 months making it seem like I've been talking with them via phone to set up this policy of which I had no idea. Scam artists. 100% would not recommend.

Glen
I called they came out to my door, went over what I needed and even took care of my old life Insurance Policy, we felt so good about how much we saved. Couple weeks later we switched our Annuity over with them and we are doing much better there too. We are happy with there services are very nice.

Jean F
Deserves zero stars for all around shoddy service
I hope that my experience with Healthmarkets.com is unusual, but I suspect it isn't. Their level of customer service ranks nearly as low as that of a government employee.
I got a quote through Healthmarkets after trying to get a policy through my state (they are still sitting on my application). After giving all of my personal information through Healthmarkets' website, I was given a confirmation and a telephone number to call. The phone number was supposed to be anssered "24/7" I called six times and got voicemail every time. I left my name and telephone number, but no one returned my call. The next day, I called the 1-800 number listed on the Healthmarket.com website landing page. I spoke to a representative and told him that I just wanted to confirm my application but that no one answered the support line. He continued to read his script, asking me what kind of insurance I was applying for, where I lived, etc. I explained again that I had already completed an application and wanted to finalize it. After 15 minutes he understood my situation and transferred me to "support."
The woman who answered the "support" line sounded like she had just come off a bender, had just crawled out of bed or was high. I gave her my application confirmation number and she dozily asked me the same questions that the first guy on the phone asked. Then she asked, "what is your business name?" I asked her what she meant and she explained that I would have to meet with an insurance agent at a business location. She ignored me when I asked, "Don't your agents have offices?" That should have been a red flag as well.
We finally set up an appointment for me to meet with an agent - three days AFTER the January enrollment deadline. I went to the location and waited for a half-hour. The agent never showed up, nor did he call with any explanation or apology. I called him - got voice mail, of course - and told him as politely as possible to shove it.
I ended up calling a private insurer. Their representative told me that the policy I wanted was ONLY available on the Obamacare marketplace, so I would have to go through it, no exceptions. I opened my own account - and the feds shoved me back toward the state's exchange, which is still (Dec. 22) sitting on my application.
So, the story is thanks to the ineptitude and laziness of two government agencies AND Healthmarkets, I have no coverage for 2015. The time I wasted with Healthmarkets would have been better filled by dealing with state officials, which I now have to do over the Christmas holidays. Healthmarkets spends a lot of money on marketing and advertising, but must spend very little on hiring competent customer service representatives, and they must have recruited agents with zero clients who wouldn't know what real work is to begin with. A scam and a waste of time all the way around, Healthmarkets.com deserves no stars whatsoever.