HealthCare.com Reviews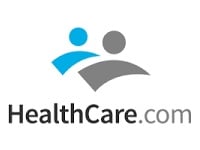 HealthCare.com describes themselves as "the leading unbiased search, comparison and recommendation tool" for people who are trying to find a new health insurance plan that meets all their needs.
How Does It Work?
First and foremost, HealthCare.com wants people to understand exactly what they are not. They are not the government run and operated healthcare website.
They are also not a sales and marketing website run by private insurance companies with the intention of pushing people toward policies offered by specific companies.
Instead, this website was launched in 2014 with the belief that technology could help customers with a way to make better decisions about their healthcare plan. Their goal is to "help consumers find the coverage best suited to their health needs while improving their healthcare literacy."
To use this website, visitors simply need to be willing to answer personal questions. HealthCare.com will begin asking you basic questions about where you live, your age, your gender, and current healthcare needs.
The more information you give them, the more specific their questions will become in order to find a plan that truly meets your needs.
All the plans you will find this website are carrier-approved, and they show plans that fit into all the relevant insurance categories, including Obamacare, Medicare, Short-Term, States, and Other.
Though searching such a wide number of plans would generally be confusing and overwhelming, HealthCare.com promises that their tools will make it easy and understandable.
Cost & Price Plans
This website is completely free to use, likely because they are partnered with all the health insurance companies whose plans they provide for their customers to search and compare.
If a customer chooses to enroll in a specific plan after finding it on this website, the health insurance company themselves might provide them with a commission, or these companies may be monthly fees to keep their policies listed.
Either way, visitors to the website will not need to pay any fees to take full advantage of their services and tools.
Refund Policy
Because this company does not charge visitors any money for their information or offerings at this time, they also do not offer any kind of Refund Policy or Terms & Conditions.
Customers who do choose to enroll in an insurance policy that they found on this website but then later wish to cancel this enrollment will need to speak directly with the insurance company to which they paid their premium.
Sometimes these companies will allow their customers to cancel their policy within the first 30 days and receive a refund, but it depends on which company you use.
Customer Service Contact Info
Customers who would like to contact Customer Service with any questions, concerns, or complaints can do so by phone at (877) 626-1943 or by submitting them directly to this website through either the Contact Us link located at the bottom of the web page.
Reputation
There are not very many reviews available of HealthCare.com at this time, but of the few reviews available, they all seem very negative and very upset with this company.
According to these reviews, it appears that this company does make their money from commissions, because these reviewers all said that once they provided this company with their contact information, they began getting constant sales phone calls from representatives trying to convince them to purchase one of the health insurance policies they have been looking at on their website.
Since this company appears to be a sales motivated company, customers would be better off using the Healthcare.gov website or the individual websites of the health insurance companies themselves.
Competitors and Alternatives?
As mentioned above, customers can choose to use this website or Healthcare.gov to find insurance policies from all companies, or they are welcome to go to the specific companies themselves and search their policies using their search tools.
If you have any experience with HealthCare.com or their services, please leave your reviews below.
You may also be interested in
HealthCare.com Customer Reviews

Donald
The agent I spoke with spent almost 2 hours on the line with me explaining Medicare Advantage. I verified everything she told me myself and wound up getting a Medicare Advantage plan through Cigna, which has no connection to healthcare.com.
It did not and won't cost me anything to have signed up through Healthcare.com. There are no fees. Yes I received a few additional calls after being online, but I have an inexpensive ball block app called Hya that blocks all those calls, so that was no problem. I was very impressed by the woman who handled my call.

Hannah H
Salesman harassed my wife
My wife and I are going on a long vacation so we were looking for health insurance to cover us for the next 10-12 months. After a few minutes of her phone call with the salesman (who told me his name was "John"), it begin to sound like he was becoming increasingly aggressive towards my wife.
She clearly stated "we're just shopping around, trying to find a policy we're comfortable with for our upcoming trip to Alaska." He then spent the first 10 minutes describing plans that cover the lower 48, and do not include Alaska or Hawaii (not helpful for our Alaska trip).
When he began to become more pushy to close the sale, he began to aggressively yell at my wife, demanding to know the reason we would not purchase the policy at that moment. He then became even more aggressive, and asked why we didn't have the money to sign the policy.
After being harassed about our financial status, I took the phone from her and asked to speak with a manager. He then began aggressively questioning me about why we could not afford the policy (which, to be honest, seemed like a decent enough deal that we were more than happy to pay for).
After he was done with angry rants about our financial state (which he had no information about), he finally agreed to transfer me to a manager.
While we were on "hold" waiting for his manager, I asked my wife a question as to who the company was (which was a private question I asked while we were on hold). He then came back on the line and asked "what was that question you just asked?" I answered "my question was 'could you transfer me to your manager'". He then said, "no, the other question you just asked your wife". I told him it was a private question, and that I would simply like to speak with his manager.
He then transferred us to someone who had a voice *oddly* similar to his own, with a minor adjustment. The manager seemed to be hinting that he knew everything about our previous conversation, yet began the phone call (that was never transferred, nor did it ever ring for the manager), while stating word-for-word "I don't know anything about your unfortunate previous interaction" (seemed sketchy).
He then asked me to explain the issue to him, and as I began to explain, he hung up the phone.
I strongly recommend that IF you need to contact these people for insurance, you record the phone call so that others believe your crazy story.

Mike G
Can I Give It a Negative Rating??!!
I had the same experience as everyone else. I have received over 25 calls in a 24 hour period. This company is the WORST. I was just looking for information and not actively shopping for a plan.

John P
Don't.....Do Not.....Within less than 10 min received over a half dozen calls. And the info provided online was for companies I had never heard of. Should have known better.

Raven B
It's a misdirection scam. My friend mistook this website for the government run website and put in some of his personal info... like his real cell phone number. And he's been receiving NONSTOP phone calls for 3 days. It's crazy. They obviously sold his info. And of course his requests to be taken off the list over and over are being ignored.
He's about to have to pay for an identity theft protection service. BEWARE.

bob j
Do not give them any info. They will spam your phone and email relentlessly. Terrible service. Should get 0/5 stars.

Bernard P
I attempted to get a quote using Healthcare.com only to become very frustrated with the system. Healthcare.com linked me to 6 sites associated with MA. Each site requests your personal information including your address. I provided my information, filling out the form 4 times. Each site gave me a call. 2 of 3 gave me a call only to tell me they couldn't help me because they don't do business in MA. The 3rd wouldn't provide quotes via email.
At this point I gave up. I don't trust these people. In my opinion this company isn't in the health care business as their name suggests. This is just a scam. A complete waste of time. I've unsubscribed from their service/ lack of service.
Frustrated