Harry's Razors Reviews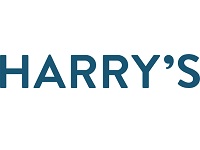 Harry's Razors is a monthly razor supply company that claims it was created for guys who don't want to overpay for a great shave, with products made out of respect for quality craftsmanship, simple design, and modern convenience.
How Does It Work?
Harry's Razors offers three different shipment options, all of which provide 8 blades and 2 shave creams shipped in the frequency of your choice.
The Everyday Shaver ships every 2 months, the Occasional Shaver ships every 4 months, and the Infrequent Shaver ships every 6 months.
You can also build your own plan where you select the number of blades, between 0 and 16, and shave creams, between 0 and 4, and the time period you would like them shipped, between 1 and 6 months.
Cost & Price Plans
All three of the pre-set shipment options cost $31 each time you receive a shipment, and the custom designed shipments will be priced depending on the choices you have selected.
Mobile Options
Harry's Razors does provide a mobile platform that is available for popular operating systems, so you can manage your shipments from wherever you are, at your convenience.
Refund Policy
As a monthly membership service you can cancel your shipments whenever you see fit, without penalty. However, due to the nature of their products being hygiene related, this company cannot offer returns or refunds on their products.
Customer Service Contact Info
Customers who would like to speak to their Customer Service team can contact them by phone at 888-212-6855, or by email at [email protected]
Reputation
Harry's Razors is not the most affordable shave club on today's market, but their razors and prices are both respected in the industry as being of good quality and a good choice for people who are looking for a higher end product at an affordable price point.
Is It Safe?
There are no complaints regarding safety about this company at this time.
Competitors and Alternatives?
Shave clubs are a new popular market for men's health and wellness, with other clubs like Dollar Shave Club and The Beard Club being well known competitors.
If you have any experience with Harry's Razors or their products, please leave your reviews below.
You may also be interested in
Harry's Razors Customer Reviews