Hamama Microgreens Starter Kit
Hamama Microgreens Starter Kit Reviews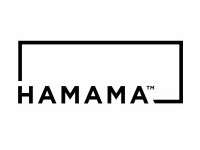 Hamama is a microgreens growing kit that allows you to produce nutritious vegetables in your home with minimal effort. Hamama simplifies the method of growing your own plants to eliminate the most tedious and time-consuming tasks.
About
Hamama came into existence when two students at MIT spent time studying indoor agriculture and the mechanical engineering aspects of it. Later on, the two decided to create their own indoor gardening system that could adapt to city living and small spaces. As a result, Hamama was formed.
Products sold and created by Hamama include:
Microgreen Starter Kit
Microgreen Bamboo Frame
Ceramic Planting Trays
Garlic Greens Grow Kit
Cilantro Starter Kit
Seed Quilts
Seed Quilt Refills
Olive Oil
Balsamic Vinegar
Radish Sampler
Green Onion Sampler
Grow Shelves
Seed Quilt Organizers
Broccoli MicroGreens
Hamama also sells branded merchandise, such as shirts, hats, and bags.&nbsp
&nbsp
Cost and Price Plans
To purchase the Microgreen Starter Kit is $49 and includes a grow tray and three seed quilts. If you choose to set up auto-delivery for monthly allotments, the price reduces to $35.
Purchasing different seed quilts will have varying costs depending on what type of product you desire.
How Does Hamama Microgreens Kit Work?
In order to grow microgreens in your home, there are a few simple steps to follow.
Per the instructions, fill the growing tray with water
Place the seed quilt in the water and press down for ten seconds
After 4-6 days, peel off the quilt (you will know when to peel by the appearance of the quilt)
After 7-10 days, microgreens are ready to harvest (you will know when to harvest by the plant height)
Harvesting Hamama microgreens can take place as frequently as you desire. They require very little light to grow but do need to stay away from plants that contain mold.
Customer Service
Hamama provides the following contact information on their website:
Online Chat
Facebook
Instagram
YouTube
Twitter
Pinterest
Online Contact Form
The company offers limited refunds for up to 30 days after purchase. Unopened items may be returned to the company at the customer's expense.
Online Customer Reviews/Complaints
Hamama Greens is not accredited by the Better Business Bureau (BBB) and has an A- rating.
Although many customers have purchased and used the Hamama microgreens sets with no issue, others have not had success growing the plants as directed.
Several customers have expressed anger towards the refund policy that Hamama has. Others have become frustrated about the inability to contact the company by phone for assistance.
FAQ
It is essential to get appropriate background information on a company you consider doing business with, even if just for a trial.
Here are a few frequently asked questions regarding Hamama and their microgreens grow kits:
Where is Hamama Located?
Hamama Greens has its headquarters in Sacramento, California.
Physical Address:
2501 Del Monte St.
West Sacramento, CA 95691
What Is a Microgreens Grow Kit?
A microgreens grow kit allows you to produce small produce shoots in your home with minimal lighting. Microgreens have a substantial amount of nutrition in a small amount, allowing you to get the necessary daily nutrients in small doses.
Does the Hamama Grow Kit Work?
Yes, the microgreens starter kit and seed quilt refills have proven successful for many individuals.
Competitors and Alternatives
There are several products available on the market that are similar to Hamama, including the following alternatives:
Hamama vs. Aerogarden: While Hamama focuses on microgreens, Aerogarden produces large fruits and vegetables in the home. The Aerogarden requires a considerable amount of space in your home to operate.
Hamama vs. Gardyn: Gardyn is also for larger produce and has a vertical structure. Its design allows it to take up less space than other indoor gardening models.
Hamama vs. Tower Garden: Tower Garden is also vertical in design and takes up minimal space while producing full-sized fruits and vegetables.
Is Hamama Worth It?
For many, it is hard to have garden-fresh produce. This struggle can be due to space limitations, lack of outdoor space, inadequate lighting, or even a skillset. For some, planting their own food is difficult due to the timing and care that goes into their upkeep.
Having an indoor gardening system that is easy to use and is primarily hands-off is a relief for many. Although some may want a system that provides full-sized produce, others may only have the ability to grow smaller varieties, like microgreens.
Hamama allows those individuals the chance to grow their own food with a limited skill level and space restrictions. The company's microgreens grow kit has only a few steps required to successfully integrate nutritious produce into your daily meals.
Unlike the more comprehensive indoor gardening solutions, Hamama has a low price point. Additionally, you can re-harvest continuously. Both of these components take the stress out of making an investment of this type.
For that reason, and the high reviews that the company has garnered since its inception, we believe that the Hamama microgreens starter kit may be worth it.
You may also be interested in
Hamama Microgreens Starter Kit Customer Reviews