Groupon Reviews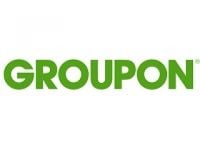 Groupon is a company which promises that it can save its members between 50% and 90% on popular goods and services with their daily deals website.
How Does it Work?
Groupon was launched in the city of Chicago in 2008 but quickly spread to many other metropolitan areas within the United States.
Within a few years, Groupon was available in more than 150 different local markets in North America and 100 markets throughout the rest of the world.
The rapid popularity and success of Groupon inspired many different competitors, including Living Social and Amazon Local, popular companies which follow the Groupon model with a few alterations.
Groupon.com works by offering a specific deal at an extreme discount and asking people to purchase the deal. If enough people purchase the deal, then it remains available for a limited number of people to purchase.
If the minimum number of people do not purchase the deal, then no one is able to take advantage of it. In addition, each deal is only available to purchase for a very short period of time before the deal "expires."
While the company started out offering coupons and discounts for restaurants and food service providers, they have since expanded their offerings to include health, fitness, and beauty services, as well as experiences and activities.
To take advantage of the deals and discounts offered at Groupon.com, all you have to do is sign up with your email address to become a member.
Membership is completely free, and just requires your residential zip code so that you can best be provided with offers from local retailers.
Groupon.com does offer a paid VIP membership as well, for a $30 annual fee. VIP members get access to deals 12 hours earlier than non-members, as well as access to deals that have already "expired" and the ability to return Groupon deals they may have complaints about in exchange for a Groupon credit.
If you have any experience with Groupon or their services, please leave your reviews below.
You may also be interested in
Groupon Customer Reviews

Joanne B
Not recommended for business - Groupon continue campaigns without our authorization
We used them once and it is the worst decision we made. They continue to run campaigns even when we have cancelled them and without our authorization.
We have sent numerous emails and called multiple times, to cease and remove our offer which expired 6 months ago, yet they continue to run our campaigns.
Would never recommend to use if you are a business and if you are a customer, I would call the business prior to purchasing anything. Very disappointed and if I didn't have to click on a star, I wouldn't.
This whole experience has been very stressful on us as a business and financially.

Tammy
I've used it one time, which was once too often
I received a $5.00 gift card for Groupon from another reward site that I use. When I made my purchase and proceeded to their checkout, none of their checkout screens would show me any pricing details of what I would be charged for the merchandise.
The pages just simply would not work on any browser I tried. When I shopped there, Windows 7 was the latest version of windows which i had on my laptop. I was finally able to ascertain what my card would be charged over the gift card amount including shipping and other charges.
I made the purchase successfully eventually and received what was ordered. Rather than complaining to deaf ears, I just vowed never to shop there again. Their merchandise isn't much cheaper than Amazon or other more functional websites.