GrandPad Reviews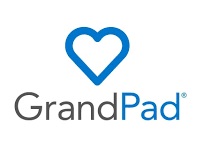 Caregivers in the modern age have been trying to look for innovative ways to take care of their elders. Taking care of elders can be hard work so caregivers often need all the help they can get. That's why people are turning to the world of devices.
For many caregivers, the GrandPad tablet presented by Consumer Cellular may satisfy many of those needs.
Many tablets and other technologies sold nowadays are complicated to navigate and can be frustrating for those that didn't grow up during the age of technology. This is an issue, considering how everyone nowadays is connected through technology.
That's where the GrandPad senior tablet comes in as it's designed to be easy to use for the elderly so they can stay in touch with their loved ones.
Consumer Cellular has been using innovative technologies to focus on the caregiving demographic for 22 years and has had a focus on retirees since they started in 1995.
GrandPad claims they focus on constant communication and customized monitoring for your loved ones to ensure that they stay engaged and connected. But it's time to put it under some critical scrutiny.
Products
The GrandPad is designed to be easy to use by seniors. Even if somebody has had little experience using smartphone or tablets, the idea is that they'll be able to pick up GrandPad with ease using an elder friendly interface.
They have basic and fairly easy to use features such as call, text, email, camera, news, unlimited music, games, and other useful apps. Elders can use the camera app to browse through photos they've taken and that were sent to them.
The GrandPad doesn't require Wi-Fi as it uses 4G LTE, allowing your mom or dad to use data to carry out everything they need to.
The GrandPad comes with a couple neat specs including a charging cradle that has a mixed battery life of up to 3 days of charging, a stylus for maneuvering the touch pad. This stylus is useful for the elderly as skin tends to become more leathery with age and touch sensors don't work as effectively).
The kit also comes with a 1920 x 1200 full HD display, and 5.0MP front and rear facing cameras.
The GrandPad also comes with a companion app called GrandPad or consumer central in which you can customize your mom or dad's information, add friends, and monitor usage.
Cost and Price Plans
The GrandPad is a bit pricey. You make a payment monthly. If you can't pay the price right away however, there is an option to make the full payment over time, paying a portion each month.
If you sign up to be an AARP member you can get a couple discounts on the product including 5% off on monthly rates. Also, you can get insurance on your device by paying a small fee per month.
There is a free trial where you don't have to pay the monthly pay for data for 30 days. This is fantastic for looking to see if making the actual purchase will fit your caretaking needs.
Customer Service
The GrandPad comes with a free help app that allows you to directly contact a GrandPad representative at any time in case assistance is required.
Each GrandPad also comes equipped with training videos that instruct on how to use all the apps and features. You can contact GrandPad support by emailing s[email protected] or by phone at (800) 704-9412.
Online Reviews & Complaints
Overall, there's a fairly bad reception in response to switching over to Consumer Cellular and their products.
However, the reviews (and those doing these online reviews) are from a younger demographic, not the target audience for Consumer Cellular and many recommend the product for the elderly instead.
For those getting the GrandPad product in particular, reviews have been mixed to well received. Many praise its easy customizability and elder friendly interface. There haven't been many complaints with elders adjusting to the new device.
The only issues are that it's pretty pricey for some people and there isn't an available web browser. The device focuses on keeping in touch with other people rather than internet usage.
GrandPad will also block calls from unknown numbers so users suggest making sure all known contacts are put into the device first.
Competitors and Alternatives
There are pros and cons to both the GrandPad and each of the various competitive products.
The Senior Touch Pad for example is very similar to the GrandPad except unlike the GrandPad, you can access the internet with the product. However, it does lean towards the pricey side in comparison with the GrandPad.
Another product worth considering is the Hakisa brand. It's free to join and they offer a wide variety of different products for people that can be suited to your needs. However, they specialize in their app rather than actual products.
The Claris companion also offers similar features to the GrandPad with a focus on monitoring the elderly. It organizes information to you just slightly differently than the GrandPad does but other than that, they're pretty similar.
This product however is the most expensive out of the options presented here.
Where to Buy?
You can purchase GrandPad on the Consumer Cellular website. It can be shipped worldwide. This product can't be sold anywhere else other than online so it's best to shop online for the GrandPad product.
The Bottom Line
Cellular Companion hasn't always had the best track record with its customers, but their GrandPad product nonetheless seems promising, providing many of the essentials for the elderly.
The issue as we all grow older is isolation from loved ones. This product is a good solution to many problems associated with caregiving.
It has an easy to use interface, however it contains a couple limitations such as a lack of a web browser. Consider other products if you have the cash, but this product seems to be the more affordable option.
If you have any experience with the GrandPad tablet, please leave your reviews below.
You may also be interested in
GrandPad Customer Reviews

Julie
Customer Service is very poor
I purchased the GrandPad for my mother. The device itself is fine; however, Consumer Cellular's customer service is very poor. I have tried calling them numerous times and have never been able to get through.
Their callback feature does not work; they call you back hours after your original call, even though their recording states that "wait time is 10 minutes, and you will be called back in the order your call was received."
Their website tells you to use the chat feature, which is always "unavailable!" The question I had was not addressed in their FAQ's. With no way to get my question answered, I am stymied. Very poor customer service.

Kerry P
MY MOM LOOOOOOOOVES GRANDPAD
My 90 year old mom LOVES her GrandPad. She uses the internet, email, video calls, photosharing, music, games, weather, articles, magnifying glass. Yesterday she even sent us the best video of herself - I'll keep it forever!
It is a great deal because for $40 per month she has unlimited data, all the features, and she is now CONNECTED to all of us. We connect to her on our devises using the GrandPad free app. We got it at Target and it's been a gamechanger for our mom and our whole family.