Grabr Reviews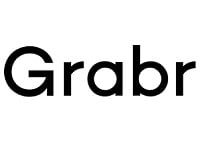 Grabr is a delivery on-demand company that says their aim is to give people a way to deliver anything, from anywhere in the world, within 24 hours.
How Does It Work?
Grabr is an online community made up of Shoppers and Travelers. Shoppers can work in two different ways.
They can go onto their website and search through the list of items that Travelers are offering to bring from different locations all over the world, or they can create their own account and post a specific item request from a specific location in the world.
If you post your own request, various Grabr Travelers will then have the option of contacting you and arranging the delivery. If a Traveler commits to bringing you the item you have chosen, you will then arrange with them a time and place to meet so that you can receive your item.
Travelers who accept your terms of delivery will then pick up the item you have requested and bring it with them on their flight home.
Because of this, items that cannot be brought on standard commercial air travel will not be able to ordered through this service – the TSA offers a complete list of banned items on their website.
Once you have received your item, you use your Grabr app to confirm that your delivery was successfully made, and the company will take the money that you placed into escrow for your item and delivery and release it to the Traveler you worked with.
Cost/Price Plans
To create your Grabr account is completely free. In addition, when you place your request for an item, you will publish the price you are willing to pay for the delivery.
If multiple Travelers volunteer for your delivery, they can bid on the job so you can receive the best price. If only Traveler replies, than you will be able to negotiate with that Traveler for the final delivery price.
You are never obligated to accept someone's bid – you can cancel your request at any time before you officially accept a Traveler's bid.
Grabr will take the money that has been agreed upon and save it an escrow account until the item has been confirmed as successfully delivered.
Grabr will take a fee from the money that is paid for each successful delivery, though this fee appears to vary based on a variety of factors, and because of this is not published on their website.
However, it will be clearly indicated on the page where the Shopper and the Traveler discuss the payment, so Travelers will always know what their bottom line payment will be.
Refund Policy
Grabr.io arranges delivery of international items between Shoppers and Travelers. If a Traveler successfully gets their item to the Shopper, then Grabr's job is done and there is not any need for a Refund Policy.
If, however, the Traveler never gets your item to you, Grabr will attempt to contact them and see what the problem is. If you do not receive your item due to an issue with your Traveler, then any funds you have placed into escrow will be refunded to you.
Customer Service Contact Info
Customers who would like to contact Customer Service with any questions, concerns, or complaints can do so by email at [email protected]
Reputation
Unfortunately at this time it appears that Grabr is still so new that there are not any available customer reviews.
That being said, the Grabr website does allow their Shoppers to rate and provide feedback on any Travelers they have worked with, so before you arrange any shopping requests you will be able to see some information on who you may be more willing to work with.
Competitors and Alternatives?
Obviously there are many different kinds of delivery services available, such as a wide range of grocery delivery services and take out food delivery services.
There are also more niche services like those that deliver alcohol, Drizly, or those that promise to deliver "anything," but on a domestic scale, like Magic Delivery Service.
Grabr may be unique for offering 24 hour international delivery.
If you have any experience with Grabr or their products, please leave your reviews below.
You may also be interested in
Grabr Customer Reviews