GotFreeFax Reviews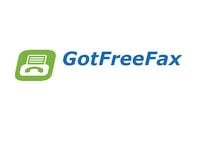 GotFreeFax is a company that will let users send faxes for free from their computer to anywhere in the continental United States, Hawaii, Alaska, or Canada, as well as offering premium and international fax services for people who might use them.
How Does GotFreeFax Work?
According to their website, customers can go to GotFreeFax.com and input the necessary contact information for the person or institution to whom they are trying to send their fax, as well as their own information, including a valid email address.
The website promises that they will not add any advertisements or logos to the fax that you send using their service.
Customers who use the free fax options will have a limit of three pages, plus a cover page, and a total of two free faxes per day regardless of the number of pages they send.
Customers who need to send larger faxes can pay for their Premium option and have a limit of 30 pages per fax.
The website states that their service currently supports PDF, Microsoft Word, OpenDocument Text, Rich Text, and JPEG Image file formats as long as the combined file size of all your uploaded files do not exceed 30 MB.
Finally, they also promise their customers that data security is their topmost priority and that their servers are managed by certified engineers and secured by Gateway Anti-Virus and Intrusion Prevention service.
In addition, Premium Faxes are transferred over encrypted connections.
Cost/Price Plans
Obviously the free fax option of GotFreeFax.com is free to use, within the limitations mentioned above.
The Premium and International fax options will range in costs depending on the number of pages you are hoping to send and where you are planning to send them.
The website says that prices can be as low as $0.98 for up to 10 pages and as high as $49.95 for 1000 pages worth of credit.
Refund Policy
This website does not offer any details regarding a traditional Refund Policy, likely because the majority of their services are free and paid-for services are not charged unless your fax is successfully transmitted.
Customer Service Contact Info
Customers who would like to contact their Customer Service team with any questions, concerns, or complaints can do so by phone at 888-293-3840, by email at [email protected], or by submitting them directly to their website through their Contact Us link.
Reputation
Unfortunately there are very few reviews available at this time from customers who have actually used this service.
However, the few reviews that are available are very positive in nature and detail good quality service that is certainly worthwhile if you are taking advantage of their free options.
There are fewer reviews for their Paid Premium services, unfortunately.
Competitors and Alternatives?
Customers who are looking for other websites that will let them send faxes over the internet should be able to find other services such as FaxZero.com, or subscription services that will let users send large numbers of faxes at more affordable rates.
If you have any experience with GotFreeFax or their products, please leave your reviews below.
GotFreeFax Customer Reviews

Heather
Very misleading I believe they just want your email and your information so they can spam you later
My patience is running so thin right now I have been searching all day for a site where I can do free outgoing faxes I finally find this one. It sounds promising I do everything correctly I upload three correct file formats and as soon as I push the send button it redirects me to a page that says this site is either down or has been permanently relocated. Misleading information is the same as a lie to me just a big fat scam...

CL
gotfreefax.com is a SCAM.
gotfreefax.com is a SCAM.
to send a $2 fax they state you can pay with a credit card, but won't they don't make clear is that you are being forced to sign up with Paypal first. Then they don't send your fax.
They will refund your money but only to Paypal. In order to get your money from Paypal instantly you MUST pay a fee!!! In order to get reimbursed over a matter of days, you have to jump through hoops to close the paypal account.
In order to do so you need to click on a Transfer Money link which DOES NOT EXIST. So really the only way to undo this is to file a complaint with your credit card company.