GoPuff Reviews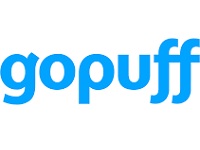 GoPuff is a service that aims to help customers get all their daily essential consumables quickly, at a reasonable price, and without ever having to leave their homes.
How Does GoPuff Work?
GoPuff is already in 500 different locations and is constantly adding new ones. They deliver all sorts of products including groceries, cleaning products, beauty products, pet products, and more.
In many markets, they even deliver beer, wine, and other types of booze.
You can place a GoPuff order by going to their website or app, entering your address, selecting your items, and choosing a payment method.
The company strives to make your life easier. As such, they are open 24/7 in many locations, and late nights in all locations so you can get the items you need when you need them.
In addition to serving their busy customers, they have created tons of jobs for their driver partners.
If you are interested in working with GoPuff, you can check out their detailed delivery partners page for information about how to become a goPuff driver along with information about the application process and background check.
Cost and Price Plans
The cost of products varies depending on brand and item.
You will pay the regular retail price for each item in your cart – it is important to note that GoPuff requires a minimum purchase of $8.95 and charges only a $1.95 delivery fee on all orders, with no surge pricing during peak times.
If your order contains alcohol, you will be charged an additional $2.00.
GoPuff also has a membership program called GoPuff Fam which charges a $5.95 monthly fee and provides free delivery, discounts, and other perks & offers.
Customer Service
If you have any inquiries about the service, or if you need to cancel a GoPuff order, you can call their Customer Service phone number: 855-400-PUFF or complete a form on their website.
GoPuff's refund policy states that they will issue a refund if they decline your order or if you cancel your order.
Online Customer Reviews & Complaints
GoPuff has mixed customer reviews online. While positive positive reviews praise them for offering a great variety of products, other customers express frustration at eh customer service.
Competitors and Alternatives
One very popular grocery delivery service is Instacart. Instacart connects customers with local shoppers who collect groceries from one of Instacart's trusted retail partners.
Instacart's membership program costs $99/year or $9.99/month, and their delivery fees start at $3.99, with a $10 minimum delivery requirement. Instacart has mixed to good customer reviews online, depending on the source.
Postmates is another well-known and widely used delivery service which allows customers to get groceries and other products from over 600,000 retailers.
They charge a delivery fee of $0.99-$3.99 for partner merchants and $5.99-$9.99 for non-partner merchants. Unfortunately, Postmates largely negative customer reviews at this time.
Doordash, another alternative, aims to connect customers with the best food options in their cities.
Doordash has become an extremely popular service, especially during the Covid-19 pandemic, and the company has gone public. The company has mixed reviews from customers.
Is GoPuff Worth Legit?
There is considerable competition in the food delivery space in particular, and in the service economy service providers in general.
It's difficult for us to recommend GoPuff over other competitors as we do not find that they particularly stand out for service or price.
Of course using such a service is not a big investment, and so it can be a good idea for customers to try these services out for themselves, especially when there is a promotion available for new customers.
If you have any experience with the GoPuff or their services, please leave your reviews below.
GoPuff Customer Reviews

Rachel
Recently I moved and found that I had charges from an account I didn't make with this company. They were super friendly and explained the process to get these looked at by my bank. Thank you Gopuff person, for helping me in a difficult situation.