Goli.com Reviews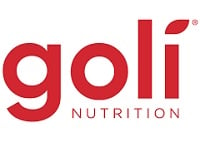 Goli Nutrition gummies are an apple cider vinegar supplement that the company states offers all the same benefits, but with a much more pleasant taste.
The benefits of apple cider vinegar can't be ignored. From the ability to regulate your digestive functioning to claims that it can boost your immune system, there's not a lot that this miracle product can't do.
However, the taste of apple cider vinegar leaves something to be desired.
Although it's a natural remedy that won't trigger your allergies or cause any adverse reactions, in most cases, the unpleasant taste of vinegar can be enough to totally deter people from receiving its benefits.
What Are Goli Gummies?
These are chewable gummy snacks that can give you all the benefits of apple cider vinegar without the bitter flavor.
They can provide a variety of advantages from giving you energy to diminishing your appetite, helping with weight loss, or even improving your digestive functioning, there is a lot to love about apple cider vinegar.
These gummies offer it all, according to founder Michael Bitensky, but get rid of the unpleasant process of drinking vinegar. The gummies are made in a certified organic facility in the United States.
Goli states that taking just two gummies a day is equal to one apple cider vinegar shot, but you can take up to six for maximum effects. They can be taken before or during a meal, morning or night.
Goli Nutrition claims that these gummies can lower your blood sugar, improve your immune system, boost your energy, reduce cholesterol, and even detoxify your body. The gummies contain natural, allergen-free, and vegan-friendly ingredients.
However, it's not just apple cider vinegar you'll see when you look at the gummies' nutrition facts. Although you'll get a good dosage of ACV -500 milligrams - per gummy, you'll also get ingredients like organic beetroot, organic pomegranate, and vitamins B9 and 12.
While the beetroot works to mask the flavor of apple cider, the vitamins can help improve liver and red blood cell development.
Cost and Price Plans
You can purchase Goli gummies directly from the company's website as well as on Amazon. The prices are comparable regardless of the retailer.
You can buy one, three, or five bottles at once. A single bottle contains 60 gummies (a 10 to 30 day supply, depending on how often you choose to take the gummies).
A single bottle costs $19, while three are offered at a discount of $57 total. Five bottles can be purchased for $95, with shipping free for all purchases regardless of quantity.
Customer Reviews & Complaints
Customers rave about how effective and tasty these gummies are, with some having trouble restricting themselves to just six gummies a day! There are no reported side effects, as consuming ACV at the recommended intake is not linked to any adverse results.
This is a benefit of ACV gummies over taking shots of apple cider vinegar instead. ACV, when consumed directly, can irritate your stomach and esophagus and even damage your tooth enamel.
The one exception is during pregnancy. While pasteurized apple cider vinegar is widely considered safe for pregnant women, it's important that you consult with your doctor before taking any supplement while pregnant.
Another thing that people love about Goli Nutrition is the company's commitment to the local community.
For every purchase you make, Goli donates a six-month supply of Essential Vitamins through a partnership with the nonprofit named Vitamin Angels.
This charity helps prevent malnutrition in children - meaning you can work from home to give back to the local community.
There are hundreds of positive reviews the company - they're even backed by Ellen! However, there are a few negative reviews to note, too.
Most complaints have to do with the product's pricing - the gummies are more expensive than many comparable apple cider vinegar supplements on the market - and some people didn't notice a significant health benefit after taking the gummies.
Customer Service
Not in love with your order? Don't worry. Each purchase comes with a 30-day money-back guarantee. You'll have to pay return shipping costs, but it doesn't matter whether your bottle is opened or unopened.
If you need to get in touch with customer service, either to initiate a return or to ask some other kind of question, you can do this by contacting support at [email protected]
Wondering where Goli Nutrition is based? The company has an address in West Hollywood, CA, and a phone number you can call with questions at +1 (888) 345-1452.
Where to Buy?
In addition to purchasing Goli Gummies directly from the manufacturer, you can also purchase them from Amazon. They aren't yet sold by online vitamin retailers like Chemist Warehouse.
Competitors and Alternatives
There are several other companies that market natural apple cider vinegar gummies. Two to consider are Mix RX and BeLive.
MixRX apple cider vinegar gummies are sold as two-packs (you'll get 120 total gummies, divided into two separate containers, for $25). The price is lower, and you'll get the same apple cider vinegar dosage per gummy you would with Goli.
The major difference between the two to note is that MixRx gummies contain gelatin instead of fruit pectin. This binding agent is not vegan-friendly, so that's something to keep in mind.
Although BeLive gummies are similar in cost to Goli Gummies - you can purchase a one-month supply of sixty gummies for just $14 - they are not organic.
However, they do contain ginger extract, meaning you might be able to get some additional health benefits from these gummies. The dosage of apple cider vinegar per gummy is lower, though.
The Bottom Line
Most customers report positive effects after taking their Goli Gummies. You may find that your acid reflux symptoms and digestive problems are improved, and you may even notice some external benefits, like improved skin.
The science is there when it comes to the effectiveness of apple cider vinegar. Goli Gummies make it easier to stomach the harsh taste of vinegar and will allow you to harness all the benefits of apple cider vinegar without the sour stomach afterward.
If you have any experience with Goli Gummies, please leave your reviews below.
You may also be interested in
Goli.com Customer Reviews

Me
Goli gummy's super greens are a total scam. No need to pay $20 for these gummies when you can get the same ones at Dollar Tree. The ingredients are a little off but I contacted their corporate headquarters and they said that it would be OK. I asked them are they representing this product as a super food or a sugar pill?
With 5 additional grams of sugar and 10 g of sodium, If it was me and my name was on a product and the ingredients were faulty I would have a problem with that! But not goli, they assured me that everything was AOK!

Ayanna N
So far so good! Today is my second day taking Goli ACV gummies
I actually received my gummies a few days after ordering. However, I used debit not credit which could be a reason.
Now I am worried that they have my information! I purchased mine from a sponsored link on Instagram that took me to the company's website to complete order.
Saddens me to see that so many people DID NOT receive theirs. I received mine rather quickly, but it is my second day taking the gummies and although they are delicious, if I read these reviews first I probably would have chickened out and not bought them.
However, I have noticed that my bowel movements are more frequent after taking the product!

Janice M
Order at your risk and only pay by credit card so you have recourse.
I ordered 10/29/20 and my card was charged. After many emails and I do mean many they kept saying the order was coming I have written back to them but absolutely no response..today I sent another message to them but I'm not holding my breath. The way they do business is not an honest way of supporting their customers so would certainly protect yourself if ordering.

Michele M
They taste good. They took away my bloating. I'll continue to take them, but not for the same reason I bought them. They do not curb my appetite. If you are a diabetic and hormonal, you know how that affects your hunger. These gummies do not help you in that arena. There is no weight loss, there is no decrease in your appetite. I noticed in other reviews, very few claimed weight loss. I see why.

Claire M
I found Goli to be very helpful with my issue
I really enjoy the taste of goli's and I hate the taste of vinegar. I haven't been trying to lose weight just maintaining and I believe these are helping me to do that, because I just don't feel hungry throughout the day, so I'm not snacking. I also think my skin looks better. Prior to the pandemic Goli was shipping within days of my order, now it's understandably taking longer, about a week and then I'll hear the order was shipped. They are one of the best companies to deal with if you have any issues, they were so quick to help me get my discount after I hit "order" before entering the discount code. I simply emailed them! Either go to their site www.goli.com and click on contact us or try emailing
[email protected]
or
[email protected]
if you have any problems with their product, shipping, or refunds.

Barb F
I love this product. I order mine through Amazon and I have been using this product for over 3 months. I have dropped a few pounds and my energy level has definitely improved.

Mary S
Never recieved my order card charged
I hate it because they charged my credit card and never sent my order. I have tried for almost 3 weeks to get someone to contact me. I have called twice and filled out the contact form several times. No one has ever reached out to me. What to do to get my order? So maybe I can get there attention this way?

Barbara
Goli Took my Money, No Product, No Customer Service
I too placed an order on May 2nd and on May 3rd received an email from Goli stating that if I didn't receive my order or tracking number by May 13th, the product would be free. It's May 25th, still no merchandise. I called 3 times but there's no one to talk to. Left brief message

Mary C

Sharon F
I placed my order 4/21/20 They took the money from my account 4/23/20 I am still waiting for my order 5/11/20.

Tavanna R
I ordered from Goli and I never got my gummies!!! Please be careful when ordering