GolfNow Reviews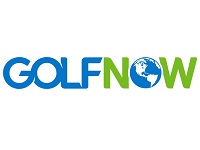 GolfNow is a company that states it offers people the ability to make tee time reservations at more than 5,000 golf courses all over the world, any time of the day or night, with their special booking feature.
How Does GolfNow Work?
This website allows clients to book tee times at courses in the United States, Canada, Ireland, Scotland, Mexico, and Bermuda. To begin, users select the country, the state or province, the market, the area, and the specific course itself.
Then users must provide the dates they will be in the area and available for a tee time, whether there is one day or two weeks, and then say how many players will be playing and for how many holes. The website will then provide you with available tee times that you can choose for your reservations.
Mobile Applications
Currently this website offers mobile applications for iOS and Android devices. These apps include a special feature which will allow users to use their GPS enabled phones to find golf courses within a certain mileage of their current location that have available tee times. &nbsp
&nbsp
Cost/Price Plans
The website does say that they charge a transaction fee for all reservations made through their website, though they unfortunately do not publish what this transaction fee is, likely because it will change depending on what course you are booking and what country it is located in.
Refund Policy
Unfortunately, the transaction fee charged for tee times that are made through this website is non-refundable. If your tee time is cancelled due to a weather issue at your course, any money you spent through the website will be automatically refunded.
Customer Service Contact Info
Customers who would like to contact their Customer Service team can submit any questions, concerns, or complaints by phone at 800-752-9020, by submitting them to their website, or by traditional mail at 7580 Golf Channel Dr., Orlando, FL 32819.
Reputation
This company does have a number of negative reviews from customers who had issues with their reservations and looked to GolfNow.com Customer Service for assistance, and felt incredibly disappointed in the lack of service they received.
Competitors and Alternatives?
There are other companies that offer specialty services to golfers, such as GroupGolfer, which offers special deals on all things golf related, but GolfNow.com may be unique for offering booking at so many courses worldwide.
If you have experience with GolfNow or their services, please leave your reviews below.
You may also be interested in
GolfNow Customer Reviews

Tom P
Charged $178.00 even after cancelling the tee time 3 days before. Customer service response " Oh well".
Never will I use them again.

Julie K
Refund Policy Should Be Illegal!!
If I could give 0 stars I would. My husband booked a tee time, and once he received the confirmation, which was within 60 seconds, he immediately called them, because the course that was booked was for the wrong Hidden Valley Lake Golf Course. Even though he called with 2 minutes max, they still will not refund our money, so we are out $129.00. We will never use them again, and I would never recommend them to anyone. I will also being filing a complaint with the BBB.