GMB Fitness Reviews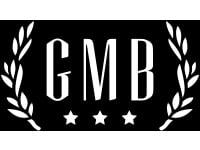 GMB Fitness is an exercise course that aims to prep the body for challenges beyond the gym.
Instead of focusing on how to make you look better, their system teaches you how to move better to reach athletic goals beyond appearance.
The GMB Method focuses on what they call "movement re-education," that is training your body to be more confident, flexible, and fluid.
The system is based on these core elements:
Knowledge of Your Own Body
Progressive Skill Development
Focused Training Cycles
Goal-Appropriate Attribute Development
Social Responsibility
GMB Fitness Programs
They offer a series of courses that cater to different skill levels and goals. They have a quick questionnaire that you can complete on their site to know which course is best for you to get started with.
It all starts with the introductory Elements course. This first step will help you get acquainted with the basic movements, understand what you need to improve, and show you movements that can be directly applied to whatever sports or hobbies you're interested in.
You will perform Hand balancing, Gymnastics and Animal inspired movements, like "Frogger and Bear," in this 7 week online program.
If you choose to advance to step two you will focus on deepening your levels of strength, flexibility, and control. Programs include Focused Flexibility, Vitamin, and Integral Strength.
Step 3 is the advanced portion of the training and will develop higher-level skills and strength through courses such as the Parrallettes, Floor Skills, and Gymnastic Rings.
All-in-all the GMB Fitness system harnesses the concept of primal movements and packages them into an easy to follow online video series.
Cost
You can purchase individual courses or training bundles.
Elements - $75
Focused Flexibility - $95
Vitamin - $75
Integral Strength - $75
Parallettes - $95
Floor - $95
Rings - $95
They also offer free workout routines to give people a chance to see if they will enjoy the training. If you do like what you see it may make sense to purchase the courses in bundles as you can save up to $70.
Customer Support
All GMB Fitness courses come with free lifetime updates, full support, and a 100% satisfaction guarantee - you have 45 days to try out the program and if you're not happy you can request a refund.
If you have any questions you can check out their FAQ page or send an inquiry at https://gmb.io/contact/.
Customer Reviews & Complaints
GMB Fitness has great reviews and their site is riddled with testimonials and success stories. Many health bloggers have also endorsed the training routines.
According to some online posts if you are very familiar with movement based and flexibility training the elements course may be too easy for you and you can start with step 2 level training.
Competitors and Alternatives
As with most paid training courses your money is going towards the curated training routine, organization and clear instruction of movements, and the motivation that comes with paying for a product.
If you have the time and are self-motivated you can put together your own program from free flexibility resources but again this will take a lot of time and effort.
Some other programs that focus on developing primal movements and flexibility include: Movnat and the Cody App.
Where to Buy?
If you're interested you can get instant access to mobility training at gmb.io.
If you have any experience with GMB Fitness or their products, please leave your reviews below.
You may also be interested in
GMB Fitness Customer Reviews