GlobeIn Reviews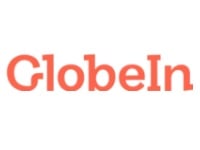 GlobeIn is a company that provides customers with a monthly subscription box filled with highly curated, artisanal goods sourced from creators all over the world.
How Does GlobeIn Work?
According to their website, GlobeIn is dedicated to supporting artisans from all around the world, but especially in developing countries where artisan goods are often the second largest source of employment.
These countries and their communities can significantly benefit from the type of potential customer exposure they will receive from partnering with a service like GlobeIn.
Supporting GlobeIn directly benefits these countries and people, helping to reduce poverty and increase stability.
Each month's box will contain a variety of products that will be selected to fit a common theme, like Picnic, Sustainable Goods, Kitchen, Laundry, and more.
In each box, one artisan or artisan collective will be highlighted and you will be invited to help crowdfund their particular project if you choose to.
Cost/Price Plans
The GlobeIn box can be purchased on a month-to-month basis for $35 each month, or it can be purchased in longer periods of subscription for a small discount.
Their three month subscription is priced at $99 paid quarterly, and their six month subscription is priced at $180 paid bi-annually.
No matter what length of subscription you choose, however, the website says that shipping is always included in the price of the box.
Refund Policy
Unfortunately this company does not actually address a standard Refund Policy of any kind, though based on the nature of the box and the items included it is likely that refunds given for any reason besides damaged or missing items will not be probable.
That being said, customers who receive a box that they are unhappy with for any reason should contact Customer Service as soon as possible so they can help you with any issues or problems that you are having.
Customer Service Contact Info
Customers who have questions, issues, or complaints can contact their Customer Service by phone at 415-294-1490 or by email at [email protected]
Reputation
Though most of the reviews of this product come from monthly subscription review blogs and not from average, every day customers, there does appear to be a general consensus about this company and their products, and they're all positive.
It appears that even though many of the previous themes for this box may seem vague or unexciting, like "Laundry" or "Kitchen," the reviewers have expressed surprise and enthusiasm about all the products included in their boxes, especially about the high quality and beauty of the products they've received.
In addition, the estimated retail value of the items in the box appear to well exceed the monthly cost of the box by more than double, and the unique nature of the items is obvious.
Finally, many reviewers expressed pleasure at the information that came in their boxes about the artisans that were involved in the product creation.
Competitors and Alternatives?
Monthly subscription services are becoming more and more popular in all areas of hobbies and lifestyle, and there are many other boxes available aimed at enjoying life, including food, reading, fishing, technology, and many other pursuits.
If you have any experience with GlobeIn or their products, please leave your reviews below.
You may also be interested in
GlobeIn Customer Reviews