GlobalTravel.com Reviews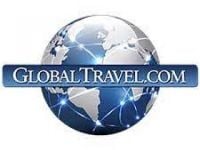 Global Travel, found online at GlobalTravel.com, claim to be able to get anyone set up as an independent travel agent.
Global Travel is similar to travel portal websites like YTB Travel since they both provide customers with a website that doesn't sell travel directly but redirects users to vacation deals.
What Is Global Travel?
The company, founded in 1994, has led the way in developing the home-based Travel Agent model in the U.S. and abroad. GTI is privately-owned and based in Orlando, Florida.
Global Travel International has a growing number of agents, last checked they were at around 40,000.
They have been around for over ten years and claim to be the leader in travel home business opportunities, reporting that they have generated over 125 million dollars in sales.
Global Travel International is also accredited by many organizations including ARTA, HEDNA, CLIA, ARC and IATAN.
This is important because part of the sales pitch is that once you become a Global Travel International member you can get discounts on hotels, airfare, and car rentals.
However many sites claim these things but nobody recognizes their memberships and their customers get nothing.
How Does it Work?
As an independent travel agent you have the option of running your very own home business backed by the infrastructure of a large company. Once you join you will be provided with all the training and tools you need to succeed in this competitive industry.
You will be able to advertise and book a variety of travel packages for which you will earn commision. You also have the option of making money on any travel agents you recruit as well.
As a member of GTI you will have access to all of their travel providers and preferred suppliers.
This network includes:


Cruise operators such as Holland America Line and Carnival
National tour operators like Trafalgar Tours and Apple Vacations.
Specialty Tours
Car rentals
Transportation
Travel Insurance


GTI uses its massive network of agents and customers to negotiate amazing deals and custom vacation packages.
This makes the sale of their products easier and gives you exclusive deals to take advantage of for your personal travel as well.
They essentially let you build a travel sales business without incurring the costs of running a traditional brick and mortar shop. They cater to both newbies and those who have previously worked in the industry.
Through their support and training material you will get access to webinars, teleconferences, and marketing materials from vendors and industry leaders.
Categories include group sales, selling techniques, procedures, supplier/product updates, and more.
Getting paid and earning commission is easy as you will have your own personal website tied to Global Travel International's online reservation center.
You'll receive commission on every cruise, vacation package, hotel stay, car rental and travel insurance policy that you refer.
They also offer escalating bonuses and benefits and increased commissions on more sales volume.
Their website states that "commission percentages are calculated from base commission, which ranges from 5 to 10% of the base fare of travel.
Payouts start at 50% of base and increase to 90% of base as travel sales increase."
You can check out the opportunity with a 14-day risk free trial.
Global Travel International Benefits
Hotel discounts up to 70%
Upgraded Rooms
Access to Hotels Worldwide
Commissions on Hotel, Cruise Bookings, and More
Cruise and Luxury Cruise Discounts
24/7 Booking Engine
Exclusive Discounts & Benefits
Last-Minute Deals and Upgrades
Travel Industry Discounts and Perks
Earn Free and Discounted Travel
Rebates on Airline Tickets
Unlimited Rental Car Upgrades
Photo ID
Marriott Hotels Paradise Elite Membership
Customer Support
If you have any questions feel free to get in touch with the company via phone at 1-800-250-7912 or by email at [email protected].
Customer Reviews & Complaints
With the proliferation of online deal sites many people feel that being an independent travel agent is no longer viable.
However there are still opportunities abound if you learn to leverage GTI discounts and find the gaps in the market.
Overall Global Travel has mixed reviews with some people reporting issues with commissions and cancellation issues.
Others have claimed that the opportunity is no longer lucrative as the booking and annual fees eat up a lot of your profits.
If you have any experience with Global Travel or their services, please leave your reviews below.
GlobalTravel.com Customer Reviews

Beka
So I paid for this Travel Agent subscription and the funny thing was that they kept sending me text messages to refill my credit card info again. Why I called my C/C company and they told me the charge went through already.
The 2nd day I got another text to refill my c/c info. What? My card has been charged already. I called and the operator claimed that I just need to go in to my emails and start my log in.
At this point I just wanted to cancel it. She asked me why??? I told her that their business is not trustworthy. She transferred me to the Cancelation dept according to her but no one answered. I waited 15 mins.....fraud.

Alfreda E
Don't use this company.  I booked a group cruise and vacation package with one of their agent. Paid in full.  It didn't happen. Going thru the legal system trying to get a refund. The company is not helping us get our money back.

Diane
Run from GTI company. I have worked as an independent for them for off and on for over 5 years. They screw up bookings, charge you a fee to book a group, do not give you access to do your own bookings with cruise line, does not pay your commission correctly and won't return calls when you have a dispute.
I have tried and tried to get resolution but they will not return calls. They are a SCAM. RUN.

Bighawk
WOW, I was about to do the trial for this garbage, thanks for the heads up! FREE trial would have cost me $50.

Anonymous
What a scam!!! I have been a member for 10 years and finally booked a big trip for 14 people to club med. I booked it myself through club med and club med said that I would get 15% back.
Great I thought, the only problem was that club med sent the check to Global Travel and they still have not paid me but get this, Global Travel will only give me 5% of my commission back. Even though I pay yearly dues and I booked it myself they are going to keep 10%.

Oriana
I emailed this company, just inquiring details about one of the programs and I was harassed and called so many times I actually had to block the number.
The first phone call was really sneaky, I spoke to someone for a matter of half an hour and he pushed me right through to the payment people.
It was rushed, I had no clue what id even be doing, all I knew was that I was supposed to pay these people over the phone after speaking for thirty minutes... It was awful. The guy I spoke with didn't even know how to put me on hold.
Do not trust this company, they are trash and absolutely should not be legal.

Derek G
GTI is a SCAM SCAM SCAM. Buyer Beware.

Tina
I was a Global International Travel agent in 2005. I discontinued my membership. I have just found out where GIT has charged my credit card for $169. I guess last year I did not properly review my credit card statement.
GTI has said they have been billing my credit card account every since 2005. However I have not authorized this charge.
I have spoken with their representatives over the phone and refused to continue my membership. They have no right to keep charging my credit card.