Gigbucks.com Reviews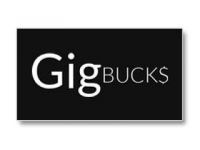 You may also be interested in
Gigbucks.com Customer Reviews

Shella A
It's a dead project, not maintained or updated for a long time.
It's actually a dead project, not maintained or updated for a long time.
It's really bad it's not in development or up to date as it's no longer maintained.
website admin never changed it since the installation of the website, even last blog post was posted in 2014 and nothing since then.
This website going to be down soon and going to fail if web admin never does anything about it.

Meghan
SERIOUSLY all freelancers, stay away!!!!! They steal your money and never release the funds to you. Maybe when they first started a long time ago they had morals, but now they are scam artists and will never release your funds to you. I'm on a war path now to try to rid the internet of their evil.

Robin
Removed Credit from my Account and will not refund
Apparently the site underwent some revisions; a sale or something, in the process they removed a $5.00 credit balance from my account. When I contacted support, the response to my support ticket explained that when the site revisions were complete the funds would be returned. I received that response 2015-03-24 17:48:00, according to my copy of the support ticket. Given the unethical nature of this incident by a business I have not used the site since. No matter the amount, it was a $5.00 credit that belonged to me. If the company is willing to cheat a member who has spent over $600.00 in services on their site, out of $5.00 there business is not about business it is about stealing when they can and disregarding customer loyalty for a few dollars.

Amanda S
100% scam, sellers are beaware from gigbucks.com
I earned $90 by working hard on gigbucks. They have an issue with clearance. After clearing the money they hold the money without any reason.
At last i saw that all the completed and well rated projects are marked as "Admin Cancelled" and they took away all the money. The buyer has rated me 100% positively.
I contacted with them and they told me the buyer complained. Even i know nothing.
I have given a lots of proof that my works are 100% okay. But they are cheater and cheating with everyone.
They will take your money after a few days passed.
I observed and found that, the admin create accounts and acts as a buyer. He buys projects from sellers, get his/her works done, gives seller 100% positive rating. But you will never get you money. They will give an issue and take your money.

Ron J
You have to pull a tooth to get your money from GigBucks
Use Fiverr. You will get paid. Over 20 days and Gigbucks won't pay. It takes a minute to pay by PayPal. Just search and you will see other sellers complaining about the same thing. Use Fiverr!

rochelle s
I was a bit skeptical at first to pay someone to enhance the audience on my social media page. The only reason why I rated it 4 stars because I tried contacting the seller for reassurance but it took him forever to get back to me. So I started to get worried and then by day two or three I noticed the activity on my Facebook page.
So overall my experience with Gigbucks went well. I will def use them again.
Key things to keep in mind. Always double check the work before accepting it because once you do its out of their hands. If you don't like something let them know before you accept and they will re-do the job again.