Ghostek Reviews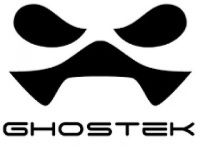 Ghostek is a New York based online manufacturer and retailer of "sleek and super durable" cell phone accessories like cases and headphones.
How Does Ghostek Work?
According to their website, Ghostek is a business operating out of the Brooklyn Army Terminal in New York and says that their "cases and other accessories are built for a very specific clientele," which is a market of customers who "dress to kill and need their devices to match."
To do this, they have created cell phone cases and wireless headphones which they describe as being "as rugged as they are beautiful." They also promise that their accessories will be waterproof so customers never have to worry about using their device in inclement weather.
Customers who are curious about whether or not the products they offer will meet their needs can go to their website and search through their inventory by category including iPhone Cases, HTC Cases, LG Cases, Motorola Cases, and Samsung Cases, as well as their soDrop Wireless Headphones and their EarBlades Wireless Water Resistant Headphones.
Cost/Price Plans
With such a wide range of products available and more products being added as they continue to design and manufacture, there is no static price that can be quoted for customers. At this time, however, it appears that their more affordable cell phone cases will be priced as low as $14.95 while their more expensive products, like wireless headphones, will be priced closer to $99.95.
Refund Policy
This website does say that they offer their customers a 30 day Return Policy, and they encourage their customers to contact Customer Service as soon as they suspect they may want to initiate a return or exchange, because once the first 30 days have passed, they will no longer be able to offer you a refund or an exchange of your item.
Items that you return must be in the same condition in which it was received and it its original packaging. You must send your receipt or proof of purchase with your product, and unfortunately sale items cannot be returned.
Once your item has been received and inspected, you will be notified via email about whether they have approved your refund or not.
Customer Service Contact Info
Customers who wish to contact Customer Service with questions, concerns, or complaints can do so by email at [email protected] or by submitting them directly to their website through their Contact Us form.
Reputation
First and foremost, when you are considering purchasing products from this company you should always look for reviews for the specific product you are considering buying because these reviews will be most relevant and informative to your decision.
In general it appears that this company seems to have mostly positive reviews, though upon inspection it is clear that their Refund Policy is ultimately determined on a case-by-case basis and may not always be favorable to the customer.
Competitors and Alternatives?
Certainly there are many other companies that create headphones and cell phone accessories, like iSkin and OtterBox.
If you have any experience with Ghostek or their products, please leave your reviews below.
Ghostek Customer Reviews

Travesty
Purchased a power bank from a cell phone service when I upgraded. 7 months later my power bank quit working, I filed a claim with Ghostek and everything seemed accordingly. After 2 weeks of emails sent, they are bad at responding, they are telling me that they will not warranty because it was purchased from an unauthorized reseller? It's a cell phone company! Regardless they should stand by their products!

Leslie
Ghostek Nautical 2 for Samsung S10e!
This is a full, 360 degree protective case providing sleek, super protection for my new Samsung S10e all under $40! My cellphone is elegantly protected against water, rain or snow, or large 2 meter drops...AWESOME!!