GhostBed Reviews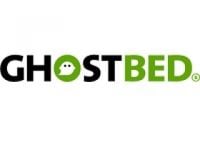 GhostBed creators state that they are a company with decades of industry experience who knows exactly what it takes to create a mattress with comfort and support.
How Does It Work?
According to their website, the GhostBed is not manufactured by some brand new startup company that is just getting into the mattress business.
The have been designing and crafting mattresses for decades, saying that since they have been in business for more than 35 years they really know how to make a mattress so that it will last.
Their website claims that they have developed a mattress that is "perfect" because of its superior levels of comfort, support, and durability.
In fact, they say that their mattress is so well designed, it is actually able to provide the optimum amount of comfort for every type of sleeper with the proper support for spinal alignment.
The website says that the outer cover of their mattress keeps sleepers cool through the night by wicking away heat and moisture, and the cover is removable and machine washable so that it can easily be kept fresh.
The base support of their mattress is made of foam and is designed to provide all the support you need for proper spinal alignment without being uncomfortably hard, and the gel memory foam layer offers pressure relief material that uses embedded gel beads throughout.
These gel beads are made to absorb heat and keep your mattress cooler.
Finally the top layer of their mattress is "made of the finest latex" to provide the ideal level of surface softness while still absorbing any excess heat.
Cost/Price Plans
At this time, GhostBed.com only offers a single mattress option, as their ultimate goal was to simplify the process of shopping for a quality mattress.
This mattress is available in a variety of sizes, however, and is priced at $495 for their smallest mattress, the traditional Twin sized mattress, up to $925 for their largest mattress size, which is the California King.
The company also sells a variety of mattress and bedding accessories, including sheet sets, mattress protectors, pillows, and removeable zip and wash covers if you are interested.
In addition the website says that all shipping within the continental United States is free, though there will be a fee added for shipments to Hawaii and Alaska.
Refund Policy
The website says that all GhostBeds come with a 101 night trial period that is designed to be easy and accommodating for their customers.
The company asks that all their customers try their mattress in their home for at least 30 consecutive days before they consider returning it, as there is always a period of adjustment when dealing with a new mattress.
Any time between the 31st day and the 100th day that you realize you would like to return your mattress, you can contact their Customer Service team and they will arrange a free pickup of your mattress, and any other items that came as part of your mattress purchase.
Items purchased separately do not need to be returned, and if you would like to return any of their bedding accessories, you will have to consult their website for their own Refund Policy.
Customer Service Contact Info
Customers who would like to contact Customer Service with any questions, concerns, or complaints can do so by phone at 855-855-4499 or by email at [email protected]
Reputation
There are not very many customer or user reviews of this mattress at this time, but there do appear to be a selection of reviews done by bloggers who were actually sent a GhostBed or were willing to order it themselves.
Almost every blogger that reviewed this mattress had very positive things to say about the quality of the materials, especially its ability to let sleepers remain cool throughout the night, and the quality of the mattress for its price.
Bloggers did mention, however, that if you are someone who really has a strong preference about mattress firmness or who has traditionally liked spring mattresses over foam mattresses, then this may not be the perfect mattress for you.
It's important to note that almost all reviewers did provide an affiliate code, meaning that they were able to receive some form of compensation when a visitor purchased a mattress from their website's link.
However, since the GhostBed company does provide an accommodating in-home trial and Refund Policy, prospective customers should feel comfortable trying out this product for themselves.
Competitors and Alternatives?
There are many other mattress stores that make promises regarding their special materials, their special design features, and the improved quality of sleep their customers will experience, including the Thuma Bed and many others.
If you have any experience with the GhostBed, please leave your reviews below.
You may also be interested in
GhostBed Customer Reviews

Sleepless a
Kiss your money goodbye from GhostBed.
I paid $2834 for a bed and adjustable frame bundle. The refunded me $919! I knew immediately this was not the bed for me but I had to wait at least 30 days "to get used to it". The person I worked with at GhostBed was pleasant. I know his job was to make me keep the mattress, after a few conversations I told him I was going to return the bed.
After a charity picked up the bed and I sent a copy of the receipt, I received an email statement telling me I'd receive my refund within 15 days and they stated the amount I would receive($1915). They do not allow return of the bed frame, which is okay because I liked it. I paid $2,834. They refunded me $919! The adjustable bed in the bundle costs $850 (according to their website). I should have received a refund of $1915.
—-If you feel you want to get this bed, buy a membership at Costco. The same bed and frame is much cheaper at Costco and Costco has a wonderful return policy (no 30 days wait, no trying to donate and get your money from GhostBed.) DO NOT BUY IT FROM GHOSTBED -might as well kiss your money goodbye

Dana S
If you are disabled and would like for the mattress to be delivered to your residence, this is not the company for you.
The mattress was thrown in a stairwell somewhere on the property of complex I am in. I found it elsewhere in my building. I am disabled so am unable to lift the package up to my second floor apartment. I will say that GhostBed did reach out to FedEx to have it actually delivered, but to no avail.
After waiting for a return call, an unpleasant CSR contacted me with two options:
1.) They would cut a little off the mattress price so that I could arrange for it to be delivered to my residence.
2.) I can pay the 15% restocking fee and return the items.
I opted for #2 as I would like for this nightmare to be over.
There are other online mattress companies out there I would recommend taking a look.

Juan J
Unreliable massage motors.
I have had the ghost beds for two years now. So far I have had to replace the massage motors twice. They don't seem to have a very good reliability. It looks like I may have to request other replacements. Currently, I have to lift up each end and smack the motors to get them to run. Not sure if ghost bed just had a batch of defective motors.

Hannah
I have tried both the faux down and memory foam pillows and am very dissatisfied with both. They quickly lose their loft, and once they go flat nothing seems to fix them. Both pillows lasted maybe a month before flattening, at which point they began to cause neck pain.
Their customer service is not great either. They don't appear to actually read any messages you send them, and that's if they respond at all.
Don't waste your time with these pillows, they aren't worth the obscene price.

Rob
Scam -will not accept returns.
Absolute scam. They won't let you return their mattresses if you don't like them.

Jalyn K
Not what is advertised!!!
I ordered the mattress topper advertised on their website. I did receive one, but not the one pictured. It had a different pattern. According to their website the pattern is integral to the performance of the topper. Although their website does state in very small letters that patterns may vary, I feel I got the bait n switch with them.
I did contact customer support and was told what I received would work great and they did not offer any return policy or any other recourse. Very unsatisfied that what I received is not what was advertised. No where does it picture the product I received. Buyer beware.

Reg L
Watch the prices go up when completing an order!
I bought some Ghost pillows which work for me and seem like they will last. Was told if I do a review I would get a discount code for $50.00 off the next order. I did a review and got the code. When I went to order a sheet set, there was a sale price of $187.00. With the discount code applied the price came to $208.00 !?!
I stopped the order and sent an email to question it. I was told that the discount only applies to the original price. I would be paying less by just going with the sale price. They sent me another code that would save me $12.00 off the sale price. So much for the $50.00 off the next order!!

Daniel P
Do not buy from this scam company.
They do not honor their return policy. Scam company.
I financed it but have not paid anything. Flat out told me they would not return it. Also did not get full order.

Lori D
Worst customer service ever. My mattress is on day 4 waiting for it to be delivered. No one has been willing to help me other than send me the tracking which only says it is pending, I have had 3 delivery dates and now it just says pending. Numerous calls to Ghostbed did nothing to solve the issue.

Richard K
This is what you need if you want a good night's sleep.
Just received and installed our new Ghostbed. It's amazing. So simple to erect.
Slept on it last night and "wow" what a difference from our old bed.
Took a few minutes to familiarize ourselves with the remote control and enjoyed playing with it's functions.
Last night's sleep was spectacular.
Thank you Ghostbed Inc. for creating such a wonderful product.

Linda B
Buyers Beware...Worst Company Ever!!!!!!
Please take my advice and DO NOT buy a Ghostbed mattress from this company. The mattresses are not as advertised and the return policy is a complete joke.
If you are not satisfied with the mattress and want to return it, they will come up with every excuse in the book and not refund your money.
I got screwed big time and am stuck with a nightmare "hard as a rock" mattress. I will end up trying to sell the mattress but will end up feeling bad pushing this horrible mattress onto someone else.
This company should not be allowed to sell mattresses online; and I will definitely be contacting the Better Business Bureau about them.

Jacob
Ghostbed claims they offer a 101 night sleep trial and that they will remove your mattress if you are unsatisfied. I can tell you that those are both misleading statements. While their employees do indeed assure you that you have 101 nights to sleep on the mattress, that is a life based on company policy. Even if employees misinform you about company policy, you are out of luck.
Go ahead and check if you don't believe me. Your sleep trial starts the day your mattress ships, which to me seems undeniably misleading. Do they expect you to sleep on the truck with the mattress? Additionally, they generally force you to arrange for the mattress to
be removed. This is in stark contrast to what they promise to do on their website.
I had two ghostbeds because the first one arrived damaged when the box was crushed. I had to pay for the bed to be removed and this delayed the installation of my replacement. I notified the employees I spoke with I'd need the mattress to be removed before the second one was installed and they told me that it would not be a problem. Turned out it was a large problem.
When the company was unable to schedule a donation, they relegated the task to me. Despite promising on their website and advertising that you can get a refund, it is no where near as easy as they claim. I actually had to pay to have my mattress hauled away and ship in the law tags at my own expense!
I am still awaiting my reimbursement and the manager of Nature's Sleep claimed it had been processed 45 days ago. He notified me on 4/19 I had to fill out a form because they "only keep billing information for 90 day." Shouldn't the operations manager know what his own company's policy is? While I did receive a check today, it was for another customer who also had to pay for their mattress to be removed, so I am still waiting.
Their warranty support is also suspect.
One side of my bed offers no support and has me rolling off the side of the bed. While multiple people have tried the mattress and concurred with this, Ghostbed says it measures within spec and there is no issue. Your chance of ever receiving warranty support or honest support appears quite unlikely.
I should have checked their BBB rating prior to purchasing my bed, but I did not. It currently sits at D-. The company is rather dishonest and I would recommend buying locally or trying another company that actually gives you a clear sleep trail.
If they give you a 101 night trial, they should at least keep your information on file for that duration. If you're not satisfied with the mattress, be prepared to remove it yourself and do the work Ghostbed claims they will.