GhostBed Reviews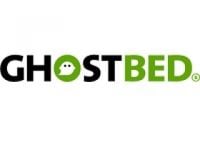 GhostBed creators state that they are a company with decades of industry experience who knows exactly what it takes to create a mattress with comfort and support.
How Does It Work?
According to their website, the GhostBed is not manufactured by some brand new startup company that is just getting into the mattress business.
The have been designing and crafting mattresses for decades, saying that since they have been in business for more than 35 years they really know how to make a mattress so that it will last.
Their website claims that they have developed a mattress that is "perfect" because of its superior levels of comfort, support, and durability.
In fact, they say that their mattress is so well designed, it is actually able to provide the optimum amount of comfort for every type of sleeper with the proper support for spinal alignment.
The website says that the outer cover of their mattress keeps sleepers cool through the night by wicking away heat and moisture, and the cover is removable and machine washable so that it can easily be kept fresh.
The base support of their mattress is made of foam and is designed to provide all the support you need for proper spinal alignment without being uncomfortably hard, and the gel memory foam layer offers pressure relief material that uses embedded gel beads throughout.
These gel beads are made to absorb heat and keep your mattress cooler.
Finally the top layer of their mattress is "made of the finest latex" to provide the ideal level of surface softness while still absorbing any excess heat.
Cost/Price Plans
At this time, GhostBed.com only offers a single mattress option, as their ultimate goal was to simplify the process of shopping for a quality mattress.
This mattress is available in a variety of sizes, however, and is priced at $495 for their smallest mattress, the traditional Twin sized mattress, up to $925 for their largest mattress size, which is the California King.
The company also sells a variety of mattress and bedding accessories, including sheet sets, mattress protectors, pillows, and removeable zip and wash covers if you are interested.
In addition the website says that all shipping within the continental United States is free, though there will be a fee added for shipments to Hawaii and Alaska.
Refund Policy
The website says that all GhostBeds come with a 101 night trial period that is designed to be easy and accommodating for their customers.
The company asks that all their customers try their mattress in their home for at least 30 consecutive days before they consider returning it, as there is always a period of adjustment when dealing with a new mattress.
Any time between the 31st day and the 100th day that you realize you would like to return your mattress, you can contact their Customer Service team and they will arrange a free pickup of your mattress, and any other items that came as part of your mattress purchase.
Items purchased separately do not need to be returned, and if you would like to return any of their bedding accessories, you will have to consult their website for their own Refund Policy.
Customer Service Contact Info
Customers who would like to contact Customer Service with any questions, concerns, or complaints can do so by phone at 855-855-4499 or by email at [email protected].
Reputation
There are not very many customer or user reviews of this mattress at this time, but there do appear to be a selection of reviews done by bloggers who were actually sent a GhostBed or were willing to order it themselves.
Almost every blogger that reviewed this mattress had very positive things to say about the quality of the materials, especially its ability to let sleepers remain cool throughout the night, and the quality of the mattress for its price.
Bloggers did mention, however, that if you are someone who really has a strong preference about mattress firmness or who has traditionally liked spring mattresses over foam mattresses, then this may not be the perfect mattress for you.
It's important to note that almost all reviewers did provide an affiliate code, meaning that they were able to receive some form of compensation when a visitor purchased a mattress from their website's link.
However, since the GhostBed company does provide an accommodating in-home trial and Refund Policy, prospective customers should feel comfortable trying out this product for themselves.
Competitors and Alternatives?
There are many other mattress stores that make promises regarding their special materials, their special design features, and the improved quality of sleep their customers will experience, including the Thuma Bed and many others.
If you have any experience with the GhostBed, please leave your reviews below.
You may also be interested in
GhostBed Customer Reviews