GetOrchard Reviews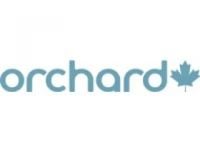 GetOrchard.com is the online home of Orchard Phones, a company that says they were founded in 2013 in order to make the premium smartphones we rely on everyday accessible to more people.
How Does GetOrchard Work?
According to their website, the reality is that people rely on their smartphones each and every day and they have become an important part of most Americans' daily lives. Unfortunately phones can be prohibitively expensive for many people to own, even though they are so integral.
Orchard Phones and GetOrchard.com were established to provide a marketplace for high quality used phones. This solution actually solved two problems: it provided people with a place to sell their old phones at a fair price they find difficult to get from their cell phone provider, and it provided others with a place to find high quality used cell phones at good prices.
When a customer decides to sell their phone to GetOrchard.com, they will take the phone and evaluate it before listing it. They put each phone through two independent 30 point quality inspections done by two experts. In addition to using tools to check the internal components, manual tests will be done to see how the phone performs with real world use.
Orchard Phones says that while "middle men" are not necessarily celebrated, the reality is that the marketplace they have created protects phone sellers from having to meet with strangers to hand over their phones, and it protects buyers from purchasing a phone with no guarantee of performance.
Cost/Price Plans
Orchard says that they calculate the prices for their phones based on the individual phone's functionality and the data they collect from the resale market. This gives them the ability to price phones at "what they are worth." The website says their phones start as low as $100, but when you use their site to find a new phone you will see all prices clearly displayed before you finalize your purchase.
Refund Policy
The company says that any customers who decides within the first 30 days that they are unhappy with their phone for any reason and would like to return it are welcome to do so. Their Customer Service team will help you exchange the phone for another choice, or they will provide you with a full refund, as well as a pre-paid shipping label so that you can send the phone back.
Customer Service Contact Info
Customers who would like to contact their Customer Service team with any questions, concerns, or complaints can do so by email at [email protected]
Reputation
While there doesn't appear to be very many reviews of this company available at this time, almost all of the reviews that are very positive about the experiences they have had with this company, both as sellers and as buyers.
In addition, even though this company sells used phones, they do appear to have a decent Refund Policy and Warranty, so customers should be able to feel comfortable trying this company for themselves.
Competitors and Alternatives?
There are many other forums online where customers can buy and sell old cell phones, as well as other retailers which created a place for people to sell or recycle their old electronics which may then be refurbished and resold, so if customers are unhappy with what they find on GetOrchard.com, there are alternatives that may work better.
If you have any experience with GetOrchard or their products, please leave your reviews below.
You may also be interested in
GetOrchard Customer Reviews

North W
Misrepresented phone condition, unsatisfactory resolution
I purchased a Samsung Galaxy S9 advertised to be in Like New condition, however, the phone Orchard provided had an angular scuff mark on the centre of the screen beneath a cracked screen protector. Orchard had no replacement phone in stock and eventually agreed to refund the price differential between a phone in Like New condition and a phone in Good condition but will only cover the $20 cost of the screen protector needed to hide the scuff as a credit against a subsequent purchase.

Chiro P
I love the fruit trees I received it carefully wrap and the trees area in excellent condition.