Get It Now Reviews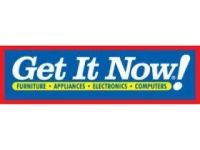 Get It Now is a retail company that owns and operates 24 stores in the state of Wisconsin as well as an online store, which promises their customers special financing options to own the best name brands available.
How Does Get It Now Work?
The goal of the Get It Now Stores chain is to provide their customers with high quality products with payment options that make them accessible to customers that have all different types of budgets.
Specifically this store offers Furniture, Appliances, Computers, Electronics, Smartphones, and other options depending on your needs and the types of sales and promotions that may be going on at their store.
Customers who are interested in keeping informed of all their sales and promotions can sign up for their newsletter for free, and they will send you emails about special deals and opportunities as they arise.
If you choose, the company will also offer their in store and online customers the option for delivery, installation, and set-up of the purchases you make through their store.
Cost/Price Plans
Generally speaking, the Get It Now Stores will provide you with two different financing and payment options. The first option is their Layaway option, which provides people with a "90 days same as cash option" interest plan.
This means that if you make all your payments within the first 90 days, including interest, and successfully pay off your purchase during this time, the cost of the interest will be subtracted from the full purchase price of the item and returned to you. If you are unable to complete the payment during this time period, the interest will stay applied to your account.
The second financing option is one of their credit options. Their in-house financing is described as being able to provide a reasonable option to each of their customers using their personal financing team. Payments can always be made in the store or over the phone.
Refund Policy
Unfortunately this website provides very little information on an actual Refund Policy for purchases which have been completed. The website does say that any customer who chooses to cancel their Layaway payment plan are welcome to do so, but they will be charged a $25 restocking fee.
Customer Service Contact Info
Customers who would like to contact Customer Service with any questions, concerns, or complaints can do so by phone at 877-446-2901 or by submitting them directly to their website through their Contact Us link.
Reputation
There are not very many customer reviews available of these stores at this time, which can be very frustrating for potential customers who are looking to see whether or not this store is a good place to purchase their next high priced item.
That being said, stores that specialize in providing Layaway options and a variety of financing options can easily and clearly cause financial difficulties for people by convincing them that they can afford items they cannot truly afford, by giving them complicated payment and fee schedules which can easily result in missteps made by the consumer, causing more expensive payments or fees.
Consumers who are considering one of these financing options or Layaway options should make sure that they clearly understand all the Terms being given to them so that they don't fall into one of these expensive predicaments.
Competitors and Alternatives?
There are many other stores which specialize in offering financing to their customers, but customers should always look for well rated options licensed to operate within their state of residence if they can.
If you have any experience with Get It Now or their products, please leave your reviews below.
You may also be interested in
Get It Now Customer Reviews
Great place to get stuff, but i wish how you pay was a little different. I can pay the monthly bill no problem! But if i want to pay extra, i have to back track do it all over again. I should be able to pay as much as i want at a time. 1 payment is fine, but what if i have enough for 4 payments or even enough to just pay it off? Give me that option! (Online website)
Don't ask me to buy when I'm paying
They have the balls to ask me to buy more products from them after billing me for a king sized mattress. The mattress is $3,319.63. I'm still paying it off. They did give me a whole $20 dollars off, but it has yet to reflect!
They say if I make a new purchase, I can get $4 off on that.. but I'm on ssi and have other bills.. currently no interest in things I wish to buy.

Adrian A
They still have not come to fix it
I bought this at #getitnow and it was really expensive. I came home from work and everything was melted and my ice Machine didn't work. I called the store and they told me I had to call the company, the company told me to call where I bought it, they told me it would take 3 weeks for them to come fix it and it's bs that I pay every week and it does not work, almost $300 worth of food gone.

Mara J
Well I first bought a side by side fridge and a stove and was paying over $300.00 a month on a fixed income...ok.... then I have gotten a gaming laptop (which do not get computers nor laptops from them) costing me a pretty penny but I had also gotten a bed, well here's where it starts.
My husband and I are not by any means skinny, 250pds for one and 280pds for the other. Now when they brought my bed and frame 2 guys were here and with the first frame never put bolts in tight, nothing and the damn thing was falling apart right from underneath us.
I called and they said they'd bring bolts, 2 weeks later and nothing. It took me over a 1 hour to get to their store, got there and told them I have animal's and small children at my home what would happen if one of my kids or animals go underneath it and it and it killed one of them.... so I had to fight and fight them till they brought a different one.
The one kid was slapping things down everywhere and busted up my floor and wall, now I rent so now guess who has to pay for it??? Yea us! I bought very very expensive cologne for my husband well they were so pushy and ramming things around that they busted the bottle, I was in tears.
Then they spilt stuff all over my room and they really didn't even know how to put the damn thing together! Now they act like they did nothing wrong. If I could take my stuff back without ruining my credit I would. I pay over $400.00 a month!

Robin L
Called to make a payment, treated very rudely, basically he wouldn't take my payment. And he lied. That's the 1st time I've ever know a business to turn down money.

Mary E
How Much Does this really cost?
13 months ago we ordered washing appliances and two, small beds..twin. A year later after paying 180 a month for over a year, we learn that we still owe $2300. Seems a bit high. Very very nice personable staff.

Gina M
Got the run around for 3 months
If u want the run around this store is for u ordered a bedroom set 3 months ago got the run around from the start one blaming the other. Had no contract but had to pay on the bedroom set I didn't have finally called said they have the bedroom set, set up a time came to the house since I wasn't there they would not deliver it will never do business with them again worst company cancelled my order. Stay away if u can