Genealogy Bank Reviews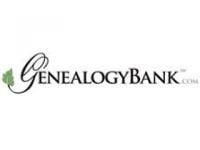 You may also be interested in
Genealogy Bank Customer Reviews

Melissaw
Don't waste your money, it's not very helpful
I was looking for a source that could connect me with newspapers and obituaries. Well, this paid site is of no use to me. Out of the 20 people I have put in. I found information about 1. It gave me the same information I found by Googling it. I got a lot more information from Ancestry.com. I spoke to someone she tried to help me find relatives. If you don't cancel in 7 days you don't get any money back, they just will not renew it automatically. You get to continue to have access. Why would I want to have access to a site that is useless to me? I wouldn't be as bothered if it weren't so expensive. If I could find information that is not accessible by Google maybe I would be a little more satisfied.

Lisa S
Not a single record could be found.
I wanted to give 0 starts. Genealogy is a scam and a waste of money. I paid the 1 month subscription price and every person I entered for historical information (birth, death, marriage) was returned as "sorry, no records were found."
Ancestry has all of the records I was looking for and this site claims they can't find any of them. I was hoping to supplement my Ancestry search with earlier records, perhaps some international records but I couldn't even get American records. What a joke.

Jessica E
Not much there in content that other places have
The LDS members are given a free membership and so I thought GREAT!
I pay for a subscription with Newspapers.com and am frustrated when I see some documents indicating there is an obituary SOMEWHERE (it doesn't say where) but not being able to read it in its entirety you can't tell if a name mention might be a child, in-law, sibling, neighbor, or friend (some obituaries I have finally found the names I assumed were children turned out to be from one of the other categories).
Newspapers.com has a lot but I'd say about 45% at most and Genealgybank, which claims to be the best, has maybe 5% of things of things not already in Newspapers.com or on Ancestry.com Rarely can I use anything but, hey, you get what you pay for and my advice is if you would have to pay for it, DON'T BOTHER even trying the free trial.

Jackie V
7 day fee trial charged on the 6th day!!
Signed up for a free 7 day trial and my credit card was charged on the 6th day. I want my $ back!

Melissa M
Poor search function, difficult to move through issues, extremely slow and false advertising
I've been using genealogybank.com for about 2 years.
Opening and clicking between newspaper pages is extremely slow, no matter what time of day/week I use it. As I sit here now I've verified my connection speed using speedtest.net (about 33 Mbps), and have checked my speed perusing other websites (very fast). On genealogybank.com, I have a newspaper page open. Looking at my watch while clicking between pages it's taking me between 20 and 30 seconds for each newspaper page to fully load. Looking at isitdownrightnow.com/genealogybank.com.html, it's showing pings between 29.06 and 34.6ms for the website, every day listed, for the last three weeks. Check that against other websites, and you'll see it is much slower that other websites.
The search feature, which you'd think would be pretty good considering that's the whole point of subscribing to a website like this, is not good at all. If the newspaper scan is poor and/or pixely - and many are - it often won't pick up words, so you're just not going to find your results on those pages. Not just miss a word here or there -- it sometimes won't find anything on the page, including larger, more legible titles. So if you think, "Hey, I'll just search for the word 'Classifieds', it still might not find it at all.
Want to know how to search through various pages/issues?
1. search for a specific date(s) and/or a word (and don't forget to add a city
2. click on a page in the results
3. click through the pages using the arrow keys or this incredibly useless window that pops up with links saying only "Page 1", "Page 2", etc. If it's a big paper, it won't have links named for the various sections, it's just numbered sequentially. Lord knows I always know the obituaries start on page 231 on Sundays. Kidding; it's just not a helpful feature.
4. Want to go to the next issue of that newspaper? You have to click the last page in the issue you're looking at, then click the forward arrow one more time to get to Page 1 of the next issue, THEN type in or click the next page in that issue you want to look at.
To hop to next week's paper, you need to keep doing that a billion more times, or through the search option, type in that specific date of the paper and start over. Remember I said with my fast connection it's taking 20-30 seconds to open each page.
When I contacted customer service through their Chat feature today, I asked if there was a better way to search between issues / pages. I was told:
- "Search for a specific paper, then adding in a work like "and" then doing the search."
- "There are no other ways to search between papers at this time"
When I asked if there were plans to improve the website speed:
- "It can also be your internet provider and speed as well."
- "Sometimes peak hours can be slow"
Then I was told:
"Would you be interested in sharing ideas or asking questions to the product team ( decision makers about site)?"
……
In their "Collections" the boast a special Obituary search option. For older obituaries, it appears to work almost identically to the regular newspaper search, even picking up newspaper pages where literally not one obituary appears. For newer obituaries, apparently they just have typed text - not the newspaper pages at all - of the obit.
Just for fun, I did a search in the Colorado Sun Recent Newspaper Obituaries. It says they have all newspaper obituaries from Aug 24 2018 – Current, which would be Feb 2019. I typed the word "and" into the keywords, and nothing else. I get a whopping SIX results.
One more search - for Washington state's Quincy Valley Post-Register, it states they have all obituaries from Nov 6 2014 to Current, which is Feb 2019. The word "the" brings up 338 results. "And" also brings up 338 results. The last name "Smith" brings up one result. So, I suspect they've only added 338 obituaries for the last 4 years for that paper.
The new "Census" section has pages of US Federal Censuses. Which I believe they're indexing in house or through some other place. These are already indexed and searchable, FOR FREE for anyone on familysearch.org. They're also indexed and searchable on other pay sites like Ancestry, MyHeritage and others. Why they would try to add this, when they should be focusing on improving their speeds, search abilities and adding additional more newspaper pages, is beyond me.
The number of newspapers and titles they have listed is misleading. It's possible that itself is one of the reasons they make it so difficult to search between issues -- you'll quickly find out how much they're lacking. There are currently "over 9,000 US Newspapers" in the collection. If you go to genealogybank.com/newspapers/sourcelist/full, you'll see for many of the newspapers there are only 1 or 2 issues available. They may say they cover a title from 1902-1943, but might only have a handful of newspapers for that timeframe.
Currently it's $20/month or $70/year to use this website. I recommend against it unless it's your only option for accessing certain newspapers.

angela
DO NOT WASTE YOUR TIME OR MONEY
DO NOT WASTE YOUR TIME OR MONEY. I tried using this website to learn more about my family's background. It was completely useless, no matter who i put in I didn't find anything useful. The only information is in the United States and even searching for simple people in my family that have always lived here I have found not one thing. I have been using Ancestry.com since 2014 and love the website, it is very helpful and easy to use. Also cancelling the membership is practically impossible. You have to call in order to cancel your account and the representatives do not answer. First time I called I gave up after waiting 15 minutes. then I called again and they constantly tried to convince me to stay.

Tina M
I have been pleased except for one problem,there are some obituaries that you are not given according to the year and the Newspaper! I was not happy with that!
Customer service is excellent, had no problem at all! I did forget my password I called and customer service fixed that right away! I'm still trying to see if I can get that particular newspaper to allow me to see my ancestors obituary! For the price, I think it is worth it! Just don't renew if you're not pleased! But you should call Customer Service if there is any problem! They are very polite and couteous!

Larry K
My first experience was a joke!
Just joined and the 1st name I searched brought up two documents - both 1200-page Federal government appropriation documents.
The only "match" in the documents was the letter "a" in my grandfather's first name, Lawrence.
No obit, no nothing! What the heck kind of system is this! [GeanologyBank.com]