Gardyn Reviews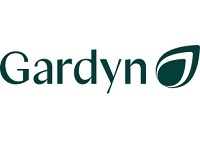 About Gardyn
Some people just don't have a green thumb when it comes to gardening. They desire to grow their own plants and vegetables, but the skill level just isn't there. Not only is this frustrating for the gardener, but it's a waste of money and resources as well.
With this challenge in mind, some companies have come into existence to remedy the issue. These companies walk you through each step of gardening and incorporate a hands-off approach for some of the tasks. The Gardyn company is one of these options, and it can help turn anyone into a successful gardener.
Products
Gardyn is an in-home gardening system out of Bethesda, Maryland, that uses LED lights and a self-watering system. Additionally, they utilize an app on your phone that alerts you when maintenance needs to happen to the plants and where the reservoir requires more water or plant food.
Although wifi is recommended for the setup to run its best, there are very few requirements outside of that. The structure and dimensions fit most homes and don't necessitate a water connection or wall mounting hardware.&nbsp
&nbsp
Gardyn offers a variety of options and accessories to get your garden up and going.
Gardyn Home Hit
Gardyn Membership with Kelby
Gardyn Sprout Nursery
Replacement Parts
Y-Pods
You can choose from over 50 plants to use in your garden, with the ability to change your order every month.
What Does Gardyn Do?
Gardyn takes the guesswork out of managing a garden on your own. When you purchase the Gardyn Home Kit, you are getting a large framework that holds the LED lights, water reservoir, and spots for your Y-Pods, as well as a comprehensive plant book.
Once you have the kit all set up, you can add your plants into the Y-Pods. If you purchase the membership, you will have access to their automated app, Kelby, which will alert you when it is time to prune or pick your plants. Additionally, it will inform you when the water reservoir is low, or the plant food needs refilling.
The membership also includes ten new plants per month and the option to add plant food to your shipment. This setup allows you to continually rotate new items and learn the ins and outs of gardening.
If you want to use your own seeds, you can purchase the cubes and plant them in your empty pods. The instructions to do so are included with your purchase.
Cost and Price Plans
There are a few components to the Gardyn device and service. To start the process, you will need the Gardyn Home Kit. If you desire to have your next batch of seeds going before adding them into the Home Kit, you will want the Gardyn Sprout Nursery. The membership allows you routine deliveries of new plants and automated app assistance, which includes vacation mode.
The prices for each of these items are as follows:
Gardyn Home Kit - $799
Gardyn Home Kit with one-year membership - $1,207
Gardyn Home Kit with two-year membership - $1,485
Gardyn Sprout Nursery - $69.99
To purchase pods and plant food without membership and not connecting to wifi is done through the app but runs about $4.99 for pods and plant food.
Gardyn offers free shipping, a one-year warranty, and a 60-day return policy.
How Is The Customer Service?
Gardyn offers several forms of contact for customers on their company website.
Phone Appointment: https://calendly.com/mygardynsupport/phone_appointment
Email: [email protected]
Live Chat
Website Message Form
Facebook
Instagram
YouTube
Gardyn has high reviews regarding its customer service. Many buyers report that the staff was accommodating with any questions they had and troubleshooting the product.
Online Customer Reviews/Complaints
Gardyn has high ratings on social media platforms and third-party independent review sites. On Facebook and Amazon, Gardyn has a 4-star approval rating.
On a popular review site, Gardyn has a 4.4-star rating. However, on BBB, it has a D+ rating. For what it's worth, they are not accredited through the BBB and have only ever had one complaint since it began.
Customers appreciate the high tech approach to an indoor grow tower. They also enjoy the easy assembly, lack of fertilizer and pesticides, low maintenance (including no watering), and minimal energy use.
There have been some complaints about the company regarding the lack of strawberries (they are not able to offer them in all areas currently), as well as a surplus of hydroponics reviews. These comments include issues with a clean tank and mold, algae and aphids, the unit not turning on, and the lights being too bright.
Competitors and Alternatives
Several products are similar to Gardyn on the market, including the following:
Gardyn vs. Lettuce Grow: Although the price tags are similar, Lettuce Grow has a different design and limits on the other plants you can grow at one time.
Vs. iHarvest: iHarvest does not require a membership, unlike Gardyn. It also takes up less space and allows you to grow larger plants, such as watermelon. Instead of pods, it uses seeds.
Vs. Tower Garden: Although Tower Garden also doesn't require a membership and allows you to use seeds, the setup and maintenance are a bit more complex than other options on the market.
Where To Buy?
You can purchase Gardyn on their company website as well as Amazon and Goop. It is not currently available in stores.
Is It Worth It?
Having a garden that can essentially run itself is a blessing. For those who have busy daily lives, remembering to tend to their plants often falls to the side. With an app that reminds you of any manual maintenance that needs to occur, having a successful garden is foolproof.
Although the price tag is relatively high, and the membership cost can be hard to swallow, the concept behind the technology is a good one. Additionally, having the ability to grow your own fresh fruits and vegetables year-round without fertilizer or pesticides is wonderful.
With that information and the refund policy and warranty, we think that Gardyn is worth it.
You may also be interested in
0 'Gardyn ' Reviews