Fresh Patch Reviews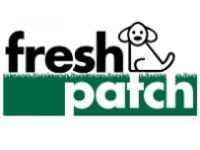 About Fresh Patch
Having a dog is one of the most rewarding experiences in life. There's nothing quite like having a furry best friend who gets excited every time he sees you arrive back home!
However, if you live in the city or simply don't have a lot of time to potty train your puppy, being a pet owner can come with a long list of struggles and stress.
Fresh Patch is a disposal indoor dog potty that is meant to make your pet training chores a bit easier. As a fresh sod mat, this product is designed to help your dog learn quickly not to pee and poop inside.
But is it worth it - and an equally important question, how long does it last? In this review, we'll tell you everything you need to know about this unique product.&nbsp
&nbsp
How Does it Work?
Fresh Patch is a pet training pad that helps your dog learn quickly not to do his "unsavory business" inside. It's convenient and easy to set up - all you have to do is open up the box and set it up inside your home.
Ideal for people who live in apartments or other areas without good access to outdoor space, Fresh Patch is great for a balcony, porch, or even in a house. It soaks up odors and liquids so your space looks and smells as fresh as ever.
Made out of sod, the pad is free of dirt and is completely disposable. It's easy to keep clean and made out of real grass, so you don't have to worry about introducing toxic chemicals to your home, either.
Not only that, but since the pad looks like real grass, it won't confuse your dog if and when it's time to transition to going to the bathroom outdoors. It comes in several sizes to suit dogs of all breeds, including a large pad that measures 24x24 inches, a miniature pad that measures 16 x 12 inches, and a standard pad that measures 24 x 16 inches.
The pad works well for puppies, but it's also great for adult dogs who might have trouble controlling his bladder. It will give your pup peace of mind and you, too - plus, it's delivered right to your doorstep. You will only need to replace it once every two weeks to one month.
Cost and Price Plans
As seen on Shark Tank, the product is available and can be shipped all around the world. You can buy the pad itself for $24 to $40, depending on which size you select. If you sign up for a subscription plan, you'll enjoy savings up 5% on each order. You'll get a new delivery every two weeks.
You can also purchase various accessories, like a wooden sleeve to cover up the edges of the Fresh Patch or a tray to conveniently house your pad.
Competitors and Alternatives
This isn't the only company that offers grass training pads to help you train your dog. When you're shopping around, you may want to compare Fresh Patch vs. DoggieLawn, vs. Porch Potty, and vs. Bark Potty. Many of these products can be found on third party websites, like Chewy and Amazon, to help you save a bit of money.
DoggieLawn is similar to Fresh Patch in that it comes in various sizes and consists of real grass to help neutralize odors. The company offers free dog training assistance, too. Otherwise, this company is identical to Fresh Patch - they are even priced exactly the same!
Next, you might want to consider Porch Potty. Porch Potty is a bit pricier than Fresh Patch - several hundred dollars, in fact. However, it offers additional features that are perfect for pet owners. It comes with its own sprinkler rinse system so you can actually wash away pet waste. You won't have to replace it nearly as often.
A final option is Bark Potty. Like Fresh Patch and DoggieLawn, Bark Potty is a disposable, multi-use pad for dogs. It does not contain grass but is instead made out of natural bark from trees. It is slightly more expensive than Fresh Patch.
Online Customer Reviews/Complaints
Customer reviews of Fresh Patch are generally positive. People like that the pad never smells bad and that it can be used for dogs and for cats. They come in various sizes and maintenance is quick and easy. It's easier to take care of than an actual lawn, too - after all, there's no watering required!
However, there are some concerns echoed in various customer reviews that are worth paying attention to. If you're wondering, "does Fresh Patch have bugs?" The unfortunate answer is that they can occasionally attract pests. Although this is uncommon, the grass that is grown hydroponically for these pads can occasionally attract bugs.
If you need to send the unit back, the return policy can be a bit inconvenient. You can't return the item if you decide you don't care for it, since it's a fresh product. Disposal will be entirely on you, unfortunately.
It's important to note that you need to be careful about where you place your Fresh Patch, too. It should be located in a spot where it won't receive any rain or direct sunlight.
Customer Service
If you need to get in touch with customer service at Fresh Patch, you can do so by contacting the customer service phone number of 1-800-783-7109 or by email at [email protected]
Where to Buy?
You can buy the product from Amazon as well as directly from the manufacturer.
Is It Worth It?
Made in the United States from real grass, it might be a bit pricey, but you really can't put a price on your sanity! While taking your dog outside is probably the best option if you actually have a yard, living in an urban area or even in an apartment can pose serious challenges if you own a dog that's not yet potty trained.
The Fresh Patch Disposable Dog Potty can take some of the stress off your dog training efforts. It will allow you to clean up after your dog in an easy, mess-free way - while also teaching him to relieve himself outside. It's worth considering if you value the cleanliness of your apartment, that's for sure!
You may also be interested in
0 'Fresh Patch ' Reviews