FreeTaxUSA Reviews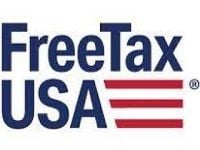 FreeTaxUSA is a company that offers free automated federal tax return preparation services with a number of paid optional services, such as state tax filing, priority support, amended returns, and other professional services.
How Does it Work?
Software that allows people to do their taxes on their own, unassisted by a tax professional, is one of the most needed and competitive products available at this time of year, with companies like FreeTaxUSA, TurboTax, and TaxHawk all competing for your business.
FreeTaxUSA states that they give their customers the ability to prepare, print, and e-file their taxes for free. Their software supports home and child credits, investments, small business income, and more.
The reality of this software, however, is that it only allows you to prepare and file your Federal taxes for free, using their basic software package. Filing your state taxes will cost you a flat fee of $14.99.
Their software uses simple step by step questions and instructions to take away the worry and hassle from doing your taxes.
For an extra $6.99, you can upgrade to the deluxe version of the software and add priority support, audit assist, and unlimited amended returns.
Regardless of whether or not you choose to upgrade, FreeTaxUSA.com says that all returns come with a 100% accuracy guarantee, that your returns will be safe and secure, and that you will be given free customer support.
To receive the direct customer support phone number, you must be a registered user. Until then, you can submit questions via their website.
This software promises that they will give you the ability to finish your taxes in as little as 30 minutes, along with an automatic refund calculator to give you a running account of how your refund is accumulating on every page as you progress.
They also promise that their software has a built in error checker to make sure that your tax return is problem free before you send it to the IRS, so you should have no complaints.
If you're assessed any penalties due to a calculation error in their software, they will pay all interest or penalties that accrue as a result.
If you have any experience with FreeTaxUSA or their services, please leave your reviews below.
FreeTaxUSA Customer Reviews

Etracal906
Made it seem like they would file my state taxes online only to tell me to mail after they created the form instead.

Tax P
FreeTaxUSA Equals No Customer Support!!!
FreeTaxUSA does NOT OFFER CUSTOMER SUPPORT!!! Watch out people, if something goes wrong there would be no phone number to call. FreeTaxUSA will require you to use their email, and multiple staff will send you messages back and forth WITHOUT addressing the problem!!!

Regie T
I paid and they didn't file
Paid $14.95 for them to file a previous year 2017 return. They never did. They did submit a free 2020 on time, so I don't recommend paying for their service, ever.

Vicki B
Very happy with FreeTaxUSA
I have used FreeTaxUSA for years, never any issues. Previous years info ports over with no problems, directions easy to follow, all necessary forms and schedules completed,. Able to print or download and save completed tax form, and submit electronically . Have to date, not had any IRS problems or contacts. Be advised though, be sure and keep your sign in and password, so you do not have to create a new account. I have been very happy with FreeTaxUSA.

Charri W
When you need Tax USA they disappear! WITH YOUR TAXES!!!
I can not get ahold of anyone with FREE TAX USA . They have my info that I filed in April . I have no access to my tax return.This is not professional! I now have to go to the library to seek the forms and do it by hand.THERE IS NO WAY TO CONTACT THEM ! I am so pissed I have missed out on programs I needed, they have expired because of FREE TAX USA! I am going to go after them to make up for my losses!

Tim S
9 Year Dedicated Customer
Always IRS Recommended.
Always BBB Accredited.
Always reliable.
Always easy.
Always customer support friendly.
Always does it right the first time.
I have never experienced a problem in 9 years.
Totally trustworthy professional service.

Fool M
Both the software and the website very conveniently permacrashed AFTER I paid the 14.95 (NOT 12.95 as stated above) state filing fee, but BEFORE it actually filed my returns. If I had not successfully used this in the past without any issues, I would definitely be yelling SCAM! The website has YET to come back up even though I have been waiting a number of hours.

Todd R
The software itself is quite good and the price is very reasonable. However, before you file (and at other times) you will be asked to go through a verification process whereby you're sent a code via email. However, for three years in a row (for me and relatives/friends) these emails never arrive. If you forget your password and need to have a new one sent to you, it will never arrive and you'll have to start over with a fresh account.

Bill
I used it for the first time for tax year 2015. My father-in-law had used it for many years. The forms it supports are much wider than other software packages, I had been using TaxAct previously. Got to get used to the format, but it is not hard to use. I've recommended it to several people now. Bill in PA