FreedomSoft Reviews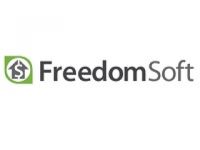 FreedomSoft is a software which aims to help people, including those without experience, with succesfully investing in real estate. FreedomSoft claims to put all the resources you need to begin investing in real estate at your fingertips within minutes of signing up.
When you sign up with FreedomSoft.com, you will be given your own websites which will be up and running within minutes, instant leads to find motivated buyers and sellers within your area, and software to create, auto-fill, and fax documents, including complicated contracts.
There are three different plans you may subscribe to, Silver, Gold, and Platinum, priced at $97/month, $197/month, and $297/month. If you choose to purchase a year's full subscription up front, then you receive two months free.
If for some reason you are unhappy with the FreedomSoft software, you can cancel your subscription within the first 30 days of your order and receive your money back, no questions asked.
Do you have any experience with FreedomSoft or their services, please leave a review below.
You may also be interested in
FreedomSoft Customer Reviews

Damon
They have a free trial offer that's very attractive. I'm new to real estate investing,so i found it very easy to navigate, the most profitable feature i found was the offer bot,were they generate multiple deals with built in contracts you can customize your signature.