FranchiseHelp.com Reviews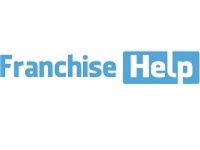 FranchiseHelp.com is a website which states that they were established more than 15 years ago in order to provide guidance, tools, and expert advice to people who are interested in starting their own business franchise.
How Does FranchiseHelp.com Work?
According to their website, Franchise Help is currently the world's largest independent information source available for people who are considering purchasing a franchise business opportunity within the United States.
FranchiseHelp.com states that they are thousands of franchises in the US at this time which employ millions of people and generate almost a trillion dollars in economic output, making them an attractive business prospect.
But the number of opportunities available can be overwhelming. So they state that it is their mission to "help you succeed in your franchise selection process."&nbsp
&nbsp
To meet this goal, they provide step-by-step guides, for selecting the right franchise for you, opportunities to explore the list of franchise opportunities which are currently available, and the ability to download their PDF franchise disclosure documents and agreements so that you can get a good understanding of what will be expected of you before you are ever legally involved with an opportunity.
They also provide overviews of the many different franchise options within a variety of different categories, including Automotive, Education, Food, Real Estate, Photography, Fitness and Beauty, or choose to search through franchises that are Low Cost, Home Based, For Veterans, and more.
Cost/Price Plans
Using this website as a source for information and tools is completely free. There may be third party tools and resources advertised or offered through this website that may have costs or fees associated with them, as well as some of their available legal documents, but it is the responsibility of customers to look for any fees or costs.
In addition, there will always be fees and capital required when you go to actually connect with franchise opportunities and establish your own.
Refund Policy
Since this website does not charge any fees for their services, they do not offer a Refund Policy.
Franchise opportunities take place under the umbrella of legal contracts, which may have cancellation periods or time frames in which you are allowed to legally back out of the contract, but this will vary depending on which franchise opportunity you decide to become involved with.
Customer Service Contact Info
Customers who would like to contact Customer Service with any questions, concerns, or complaints can do so by through their social media networks or by submitting your email address to their website and receiving further information from them.
Reputation
Unfortunately there are not very many reviews of this website from people who have successfully used their tools and information in order to open a franchise business with which they are happy.
They are however mentioned by more than business publication as a good resource for people who are interested in learning more about franchise opportunities and the work and commitment that is required in order to be successful.
Competitors and Alternatives?
There are other websites that offer similar resources and information, including Franchise Clique, as well as websites that offer resources about starting all sorts of small businesses, whether or not they are franchises.
If you have any experience with FranchiseHelp.com or their services, please leave your reviews below.
FranchiseHelp.com Customer Reviews

Dirty P
on their website is the TRUSTe logo at the bottom of the page. i contacted TRUSTe and they said they are NOT affiliated with franchisehelp in any way! which means franchisehelp is lying!